Same-Day Dental Emergency Appointment Available in Warrnambool
Leading Dental Practice in Warrnambool
Warrnambool Dental is dedicated to helping you with 24/7 emergency instant pain relief.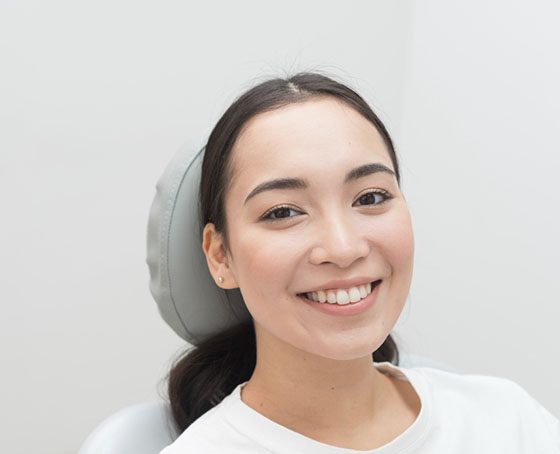 Broken or Cracked Tooth in Warrnambool
Teeth are one of the most durable elements of the human body, yet they can still break or crack.
When we detect something a little too crunchy in our meal or when our tongues find the sharp part of a damaged tooth, it's often the first indicator of a broken or cracked tooth.
Other than discomfort while biting or sensitivity to cold foods and drinks, a cracked tooth may not exhibit any signs of being cracked.
We may be completely ignorant of fractures in our teeth until one day when eating something quite soft, the side of the tooth falls off.
Be sure that you will receive the best treatment & experience.
Be assured that our Warrnambool team shall provide you with The Right Choices.
We are committed to excellence in dental care & service.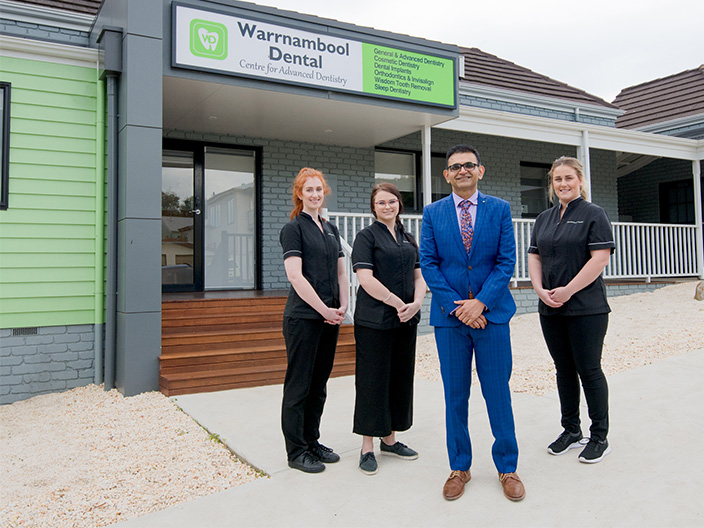 "Quality is never an accident; it is the result of high intention, sincere effort, intelligent direction and skilful execution; it represents the wise choice of many alternatives."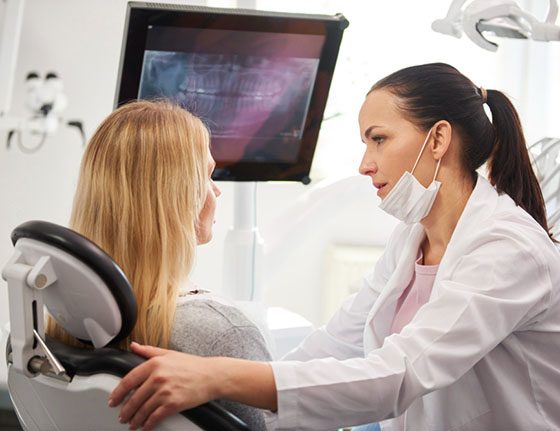 There are no guarantees that a cracked tooth will cause any symptoms. Without realising it, many people have cracked teeth.
Teeth with old amalgam fillings are more likely to have cracked teeth. The metal in these fillings contracts and expands in response to the food we eat, applying pressure to the remaining tooth structure. A cracked tooth's discomfort is sporadic. This might make it more difficult for a dentist to diagnose the issue, particularly if it is minor.
Crunching on hard foods like nuts and ice, as well as accidental strikes, can produce cracks.
Anyone who thinks they might have a cracked tooth should see a dentist right away. Untreated broken teeth can lead to additional difficulties, pain, and discomfort in the long run. It is better to visit a dentist before the cracked tooth breaks.
A composite filling that helps glue the tooth together may be all that is needed depending on the size and direction of the crack. A crown may be required for teeth that are badly cracked.
Patients who do not seek treatment until the crack causes the tooth to shatter may discover that there has been a significant loss of tooth structure, rendering the tooth unrestorable.
Cracked Tooth Symptoms
Some forms of injury are harmless and do not necessitate therapy.
However, if a person exhibits the following symptoms, they may be suffering from more severe damage that needs dental treatment:
chewing or biting causes discomfort
swelling gums in the area of the cracked tooth
teeth that have grown abruptly sensitive to sweets, heat or cold foods
cyclical pain
distinctive soreness around the teeth and gums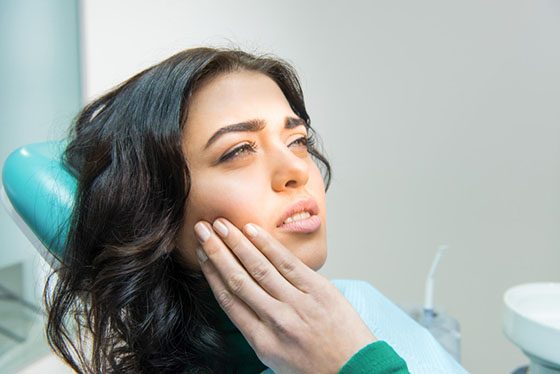 What Causes a Cracked Tooth?
A variety of factors can cause cracked teeth, including:
consuming hard foods like nuts and ice
excessive grinding of teeth
physical injury
a large existing filling that may be weakening the remaining tooth structure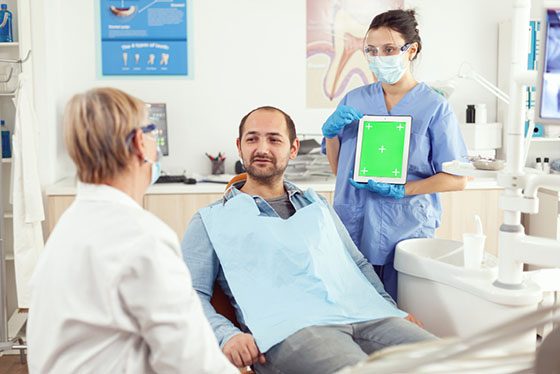 Broken Tooth
It's unnecessary to be alarmed if your tooth has broken due to an undiscovered crack, a physical injury, or a missing filling. Keep the region as clean as possible, and avoid consuming cold or hot foods since they may irritate.
You don't want any additional tooth structure to shatter, so avoid chewing with that tooth. Schedule an appointment with your Warrnambool dentist as quickly as possible.
When should you see a dentist?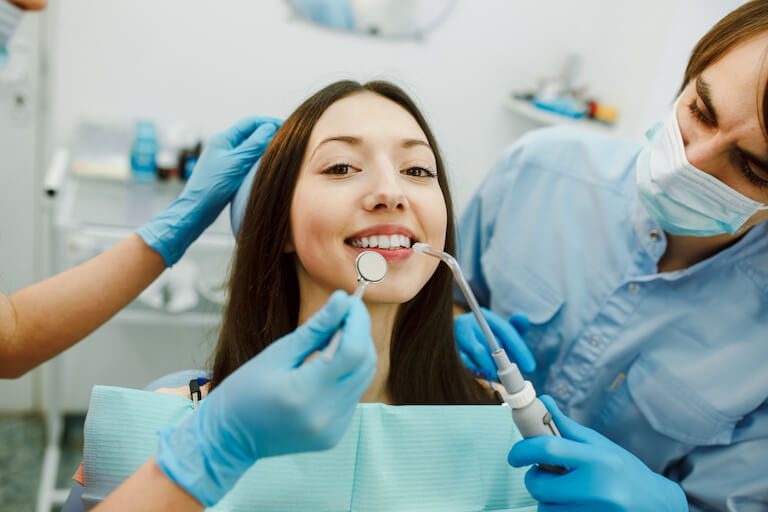 Anyone who thinks they might have a cracked tooth should see a dentist right away. When pain and suffering are present, it is critical to do so.
In the meantime, try the following home treatments to alleviate your symptoms:
rinse your mouth with warm water to maintain its cleanliness.
use pain relievers that are available over-the-counter
reduce swelling in soft tissue by applying a cold compress to the cheek.
The longer a fractured or cracked tooth is left untreated, the harder it will be for a dentist to preserve it. Infection and other complications are possible side effects.
Broken or Cracked Tooth Prevention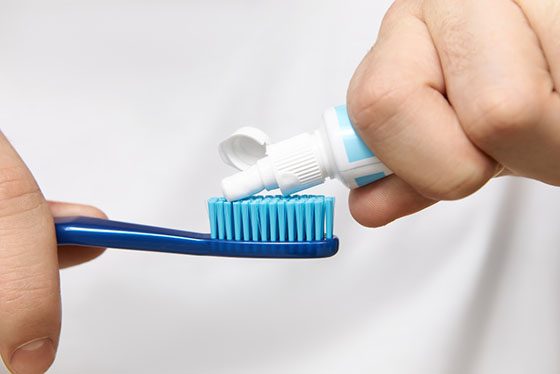 Although broken teeth are not always avoidable, a few methods can assist.
Keep your teeth from clenching.
Avoid tough-to-chew items like hard candies and pork crackling, and unpopped popcorn kernels.
Put a stop to behaviours like grinding or chewing on pens that can lead to tooth decay.
When participating in sports, use a mouthguard to protect your teeth.
If you were suffering from bruxism (teeth grinding), talk to your Warrnambool dentist about wearing a mouthguard at night.
We are here to help you answer these & more questions thoroughly.
Take The Step.
Call Warrnambool Dental.
A smile can open doors and change lives.
(03) 5562 4433
Frequently Asked Questions
About Broken or Cracked Tooth
Your Title Goes Here
Your content goes here. Edit or remove this text inline or in the module Content settings. You can also style every aspect of this content in the module Design settings and even apply custom CSS to this text in the module Advanced settings.
1. What causes a tooth to break?
A fall, a physical injury, or chewing a piece of hard food are all typical reasons. Broken teeth are more prevalent in certain people than others, and typical risk factors include tooth grinding, poor oral health, and past cavities.
2. Is it necessary to repair a broken tooth?
YES! A broken tooth is a dental emergency that necessitates immediate medical attention. Even if the tooth isn't bothering you, it has to be fixed.
Broken teeth can cause major consequences if left untreated, such as infection, excruciating pain, and difficulty eating and drinking.
Furthermore, the longer a damaged tooth is left untreated, the less likely it is that dentists will be able to salvage it.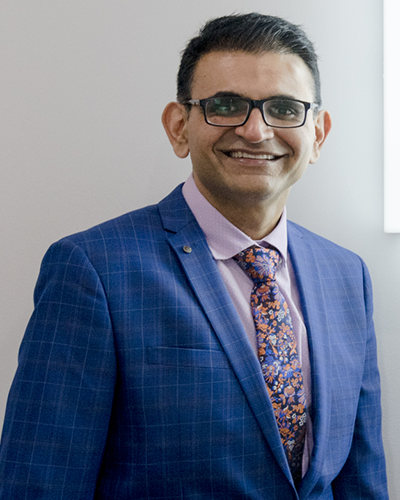 Dr Nishant Hurria
Dr Nishant Hurria is an Australian-based health professional and the principal dentist of Warrnambool Dental with a special interest in Crowns & Bridges and Dental Implants.