Everything You Should Know
Various factors may influence the price.
Leading Dental Practice in Warrnambool
Warrnambool Dental is dedicated to helping you create the smile of your dreams.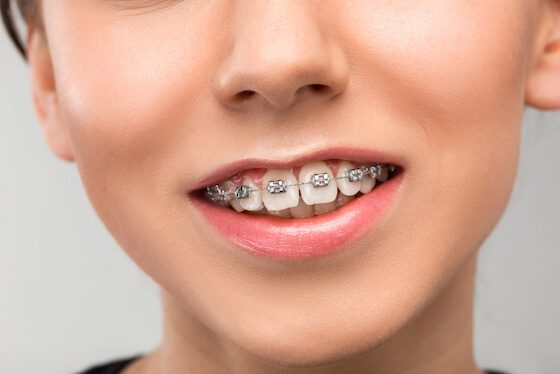 Metal Braces Warrnambool
People considering braces now have several options. Invisalign clear aligners are only one example of recent advancements in orthodontic dentistry.
It can be challenging to select which option is ideal for your needs, ranging from classic metal braces to Invisalign aligners.
However, there are many reasons why choose metal braces.
Be sure that you will receive the best treatment & experience.
Be assured that our Warrnambool team shall provide you with The Right Choices.
We are committed to excellence in dental care & service.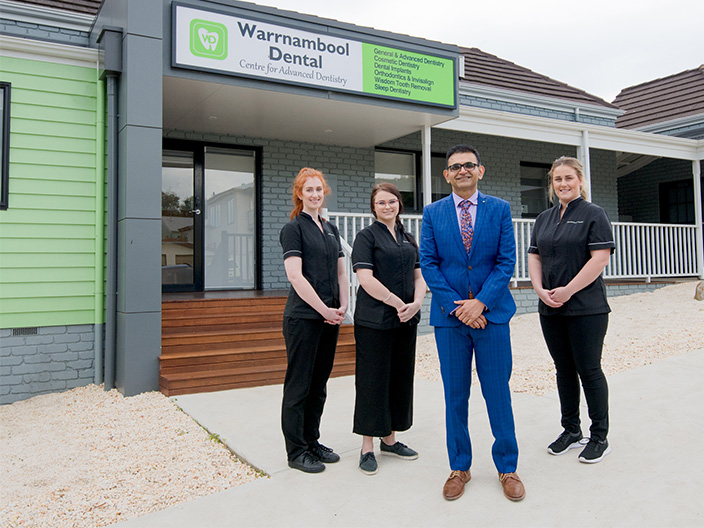 Top-Rated Dentist
Creating the Best Experience
Find Out Why Our Clients Are Smiling
Your Smile is our Passion & Priority
For Your Convenience
Easy Parking in CBD
Ample Car Parking Across the Practice in Warrnambool CBD
Dental Expertise
Dr Nishant Hurria
Dr Nishant Hurria has extensive experience in Advanced Dentistry.
Smile Now, Pay Later
Start Smiling Now!
Interest-Free
Claim From Health Funds.
Easy Application
Easy Setup at practice.
Advanced Technology
State-of-the-art Technology
Smile with Full Confidence!
We design & create your dream smile.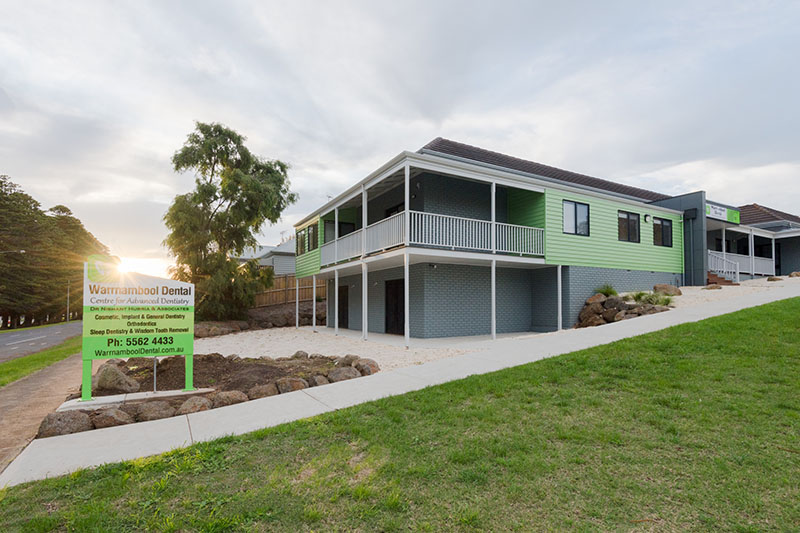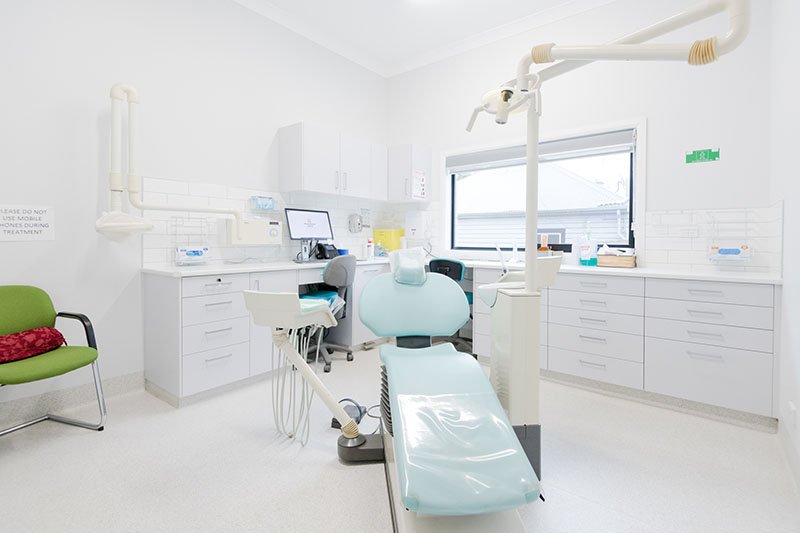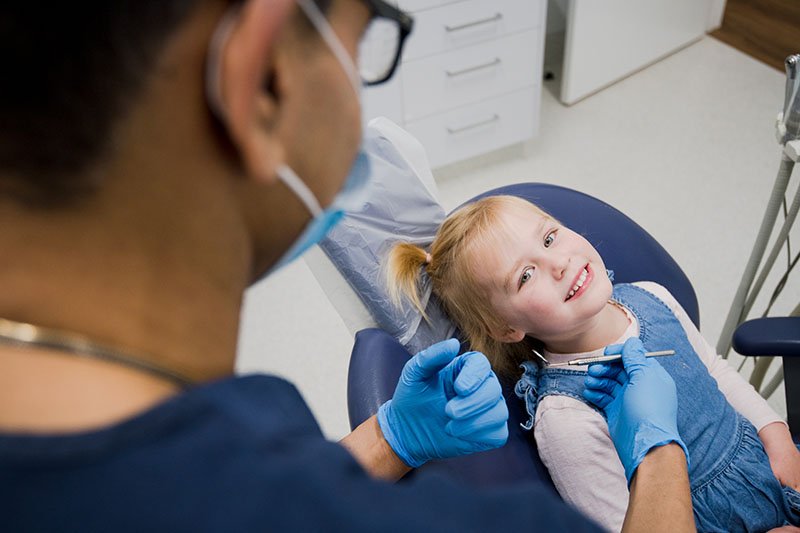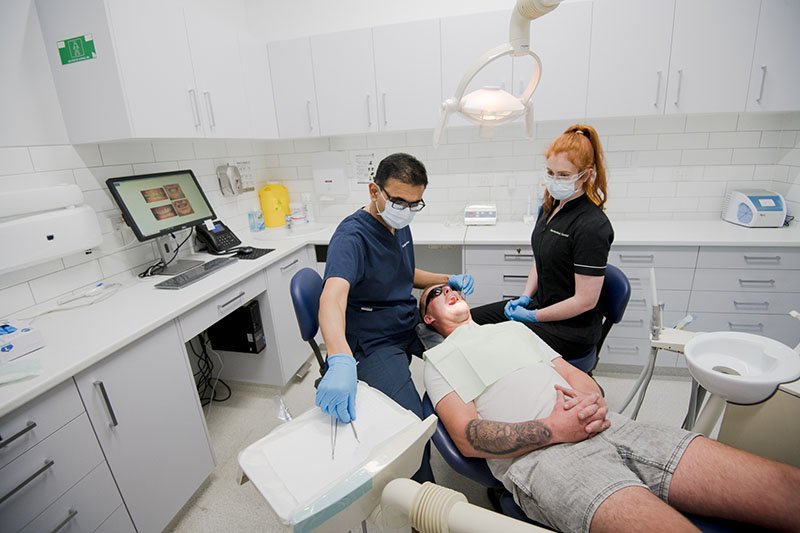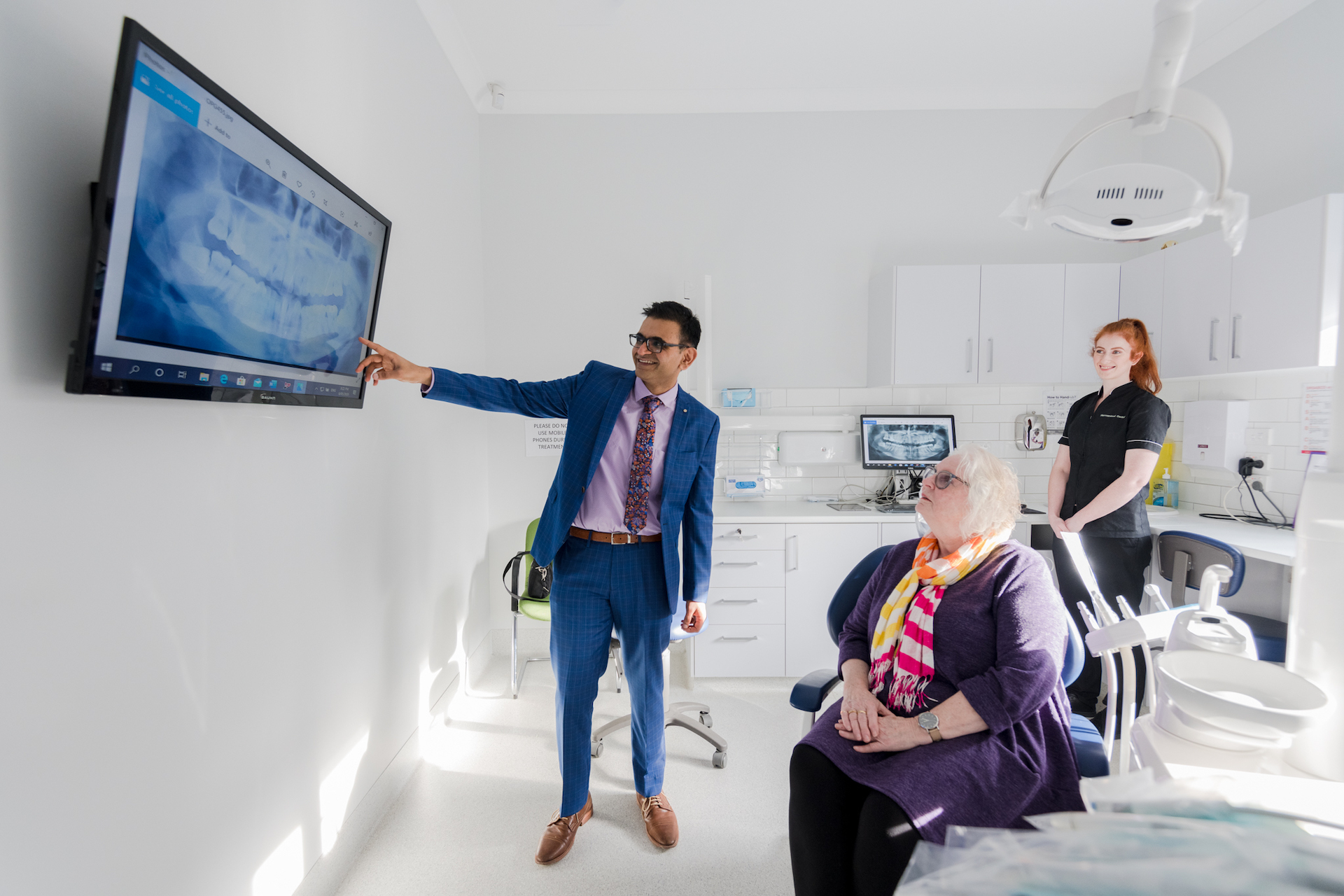 "Quality is never an accident; it is the result of high intention, sincere effort, intelligent direction and skilful execution; it represents the wise choice of many alternatives."
What Are Metal Braces?
Traditional braces, metal braces, and metallic braces are all terms for the same treatment for crooked or misaligned teeth. Braces, also known as traditional braces, are a set of brackets, wires, and elastic bands (ligatures) that joint together to align teeth and fix alignment problems.
Metal braces are most common among youngsters and adolescents. The braces are placed on the teeth through a wire. Elastic ties, which are available in various colours, are used to bind the wire to the braces. At your checkups every 4-8 weeks, the orthodontist adjusts the wire to reposition the teeth.
Unlike removable clear aligners such as Invisalign, some parents and patients prefer metal braces since they do not have to remind their children to wear them. On the other hand, metal braces necessitate special attention and proper dental hygiene during treatment.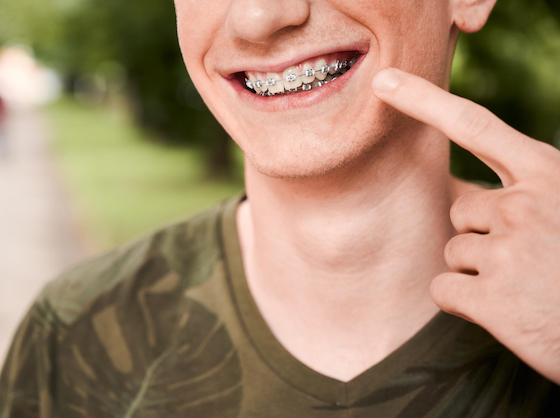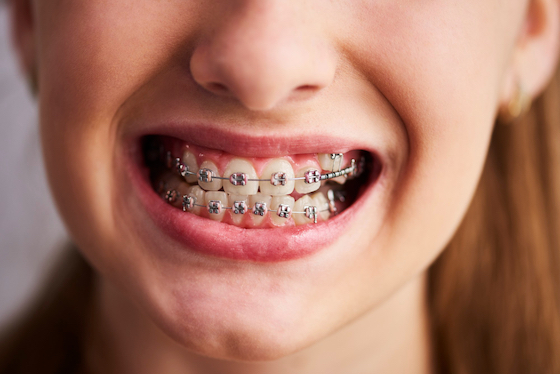 Regardless of whether you are having orthodontic treatment for cosmetic or medical reasons, you can expect many of the same benefits.
Among them are the following:
1. Sturdy and long-lasting
Braces are an excellent time and resource investment. This is why many people choose braces that do not break or wear out over time.
2. Affordable
Some solutions for teeth straightening are pricey, which isn't always suitable for individuals and families. Dental braces have a cost advantage in this situation. If you don't have dental insurance or are concerned about costs, speak with a member of our staff about our payment options.
3. Speed
Alternative orthodontia takes longer to realign crooked or misaligned teeth than stainless steel braces.
4. Permanence
Metal braces cannot be removed outside the orthodontist's office, so you don't have to be concerned about losing them
5. Better dental health
Teeth that are straighter are easier to clean, which helps patients avoid gum disease and tooth decay in the future.
Procedure for Putting Metal Braces
Metal braces are made up of brackets and wires that are attached to your teeth. The procedure is straightforward.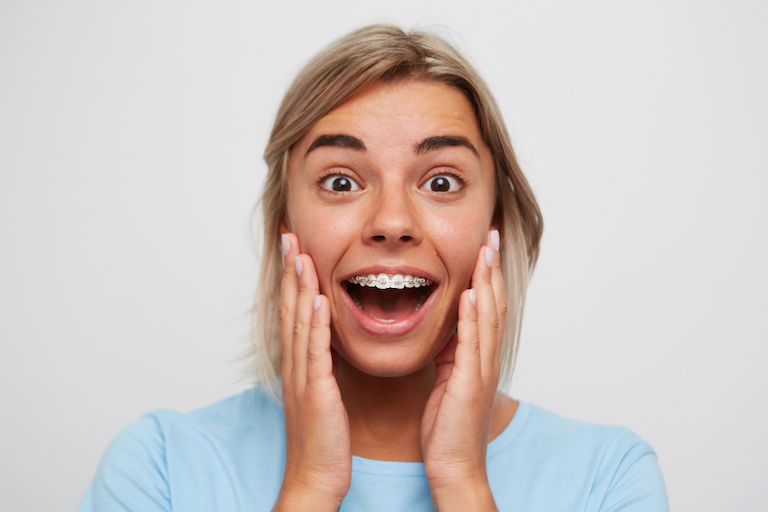 First, your teeth are totally air-dried.
The teeth are then smeared in a bluish liquid called an etchant to help them dry even further.
A powerful bonding liquid is then applied to the teeth and cured with a specific blue light.
Fourth, cement is used straight to the tooth's centre.
After that, the metal brackets are set on top of the cement.
The brackets are then secured using the unique blue light.
Finally, the wires that will assist in straightening your teeth are clipped over the brackets, with rubber bands placed over each bracket to keep the wires in position.
Taking Care of Metal Braces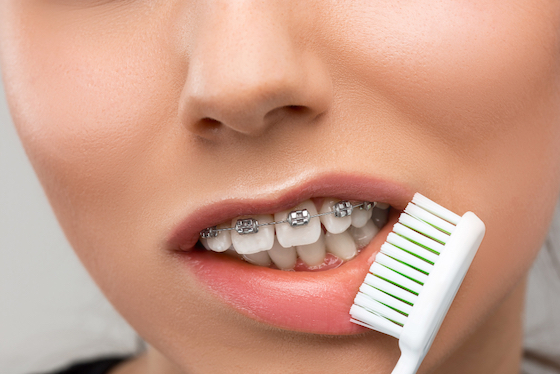 When it comes to braces, good oral hygiene and a well-balanced diet are essential. Brushing your teeth properly while wearing braces is essential for preventing plaque development and oral illnesses like gingivitis.
When wearing braces, a person should:
wash your teeth at least 3 times a day
1 hour after eating, brush
brush the braces from above, on, and below
Someone with braces should use other relevant instruments, such as a floss threader or interdental brushes, to clean between their teeth.
An orthodontist may recommend a special toothbrush or cleaning equipment to clean the teeth properly.
Furthermore, sticky, chewy, or hard foods should be avoided because they can easily destroy braces. Among them are:
chewing gum
sweets that are firm and chewy
popcorn
nuts
corn
ice
hard bread, such as rolls or bagels
hard fruits in their whole form, such as apples
carrots and other raw vegetables
ribs
Any hard meals should also be chopped into small, bite-sized pieces. In the days following the brace fitting, they may find it more comfortable to eat soft foods. Among these foods are:
mashed fruits and vegetables
yogurt
fruit that is cooked or canned
scrambled eggs
soft bread
pasta
Lastly, attend all your follow-up appointments at Warrnambool Dental.
Since you'll be wearing braces for a long time, you must follow your orthodontist's recommendations and take proper care of them.
While braces may appear to be an inconvenience, your beautiful smile will be the only reward you require once the treatment is completed.
Frequently Asked Questions
About Metal Braces
1. Is it challenging to brush and floss with metal braces?
When wearing metal braces, brushing and flossing might be difficult, but patients will be given detailed advice on how to overcome any difficulties. This will become a simple routine after an initial period of getting used to cleaning your teeth with braces.
Most importantly, patients must stick to their oral hygiene routine (more so than before braces).
2. Are metal braces painful?
Braces are often more uncomfortable than painful at first. Braces first apply pressure to straighten your teeth, which is necessary. The discomfort goes away quickly as your mouth adjusts to the braces.
During your follow-up consultations, which will be used to assess your progress and tighten your teeth to shift them, you may have some discomfort for a few days before it goes away. Braces are not as painful as they appear.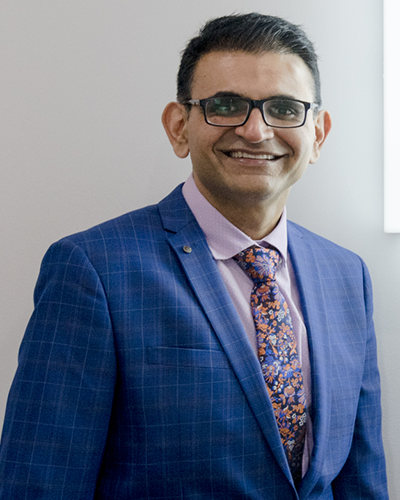 Dr Nishant Hurria
Dr Nishant Hurria is an Australian-based health professional and the principal dentist of Warrnambool Dental with a special interest in Crowns & Bridges and Dental Implants.