Dental Problems We Solve at Warrnambool Dental
Listed below are some of the problems that we encounter daily. Please check them out to see what we can do for you.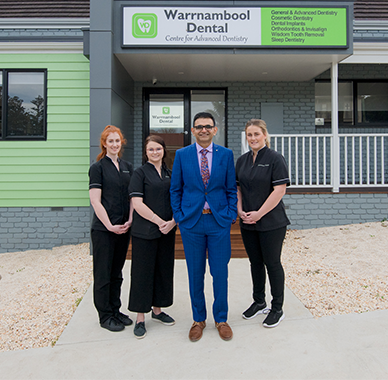 A broad range of options are now available to patients these days; modern techniques have meant we can improve your smile with better quality and longer-lasting dental solutions.
Some of the latest treatment options include dental veneers, crowns, teeth whitening procedures, dental implants, root canal treatments, invisible braces and many more.
We know that each patient has different needs and goals.
We will listen closely and discuss all the suitable options with you and provide you with the needed information so you can come up with a decision.
If your questions have not been answered, please let us know, and we are more than happy to answer any concern and be of service to you.
We are committed to providing our patients with high quality and comfortable care.
If you experience any of these issues or would like more information on the dental problems we solve at our Warrnambool dental practice, please call us on (03) 5562 4433 or visit us at 454A Raglan Parade in Warrnambool.