Ceramic Braces Warrnambool
Let Your Smile Shine Through
Various factors may influence the price.
Leading Dental Practice in Warrnambool
Warrnambool Dental is dedicated to helping you create the smile of your dreams.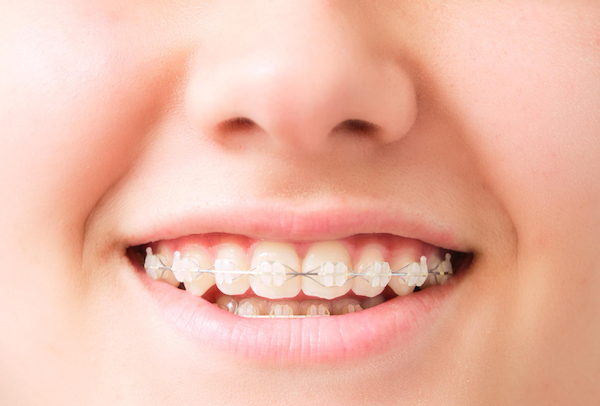 Ceramic Braces Warrnambool
Many people who use braces to straighten their teeth or jaws do so throughout their adolescence, but more adults are doing so.
Ceramic braces are difficult to spot from afar. As a result, some individuals prefer to use ceramic braces rather than metal braces since they are less self-conscious about wearing braces.
Be sure that you will receive the best treatment & experience.
Be assured that our Warrnambool team shall provide you with The Right Choices.
We are committed to excellence in dental care & service.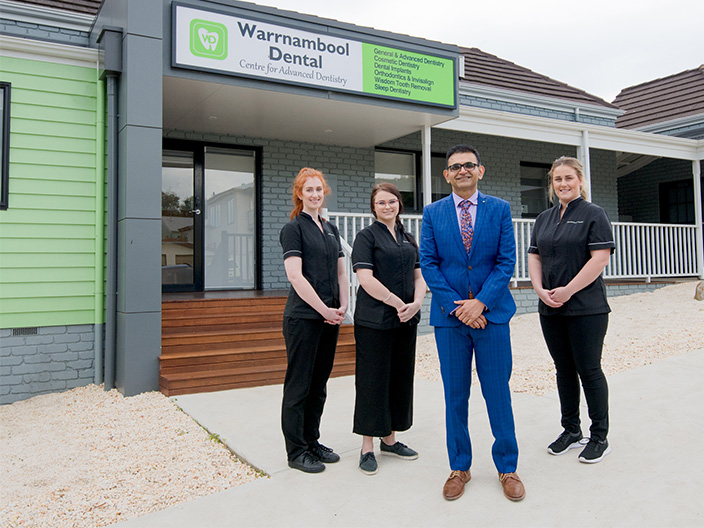 Top-Rated Dentist
Creating the Best Experience
Find Out Why Our Clients Are Smiling
Your Smile is our Passion & Priority
For Your Convenience
Easy Parking in CBD
Ample Car Parking Across the Practice in Warrnambool CBD
Dental Expertise
Dr Nishant Hurria
Dr Nishant Hurria has extensive experience in Advanced Dentistry.
Smile Now, Pay Later
Start Smiling Now!
Interest-Free
Claim From Health Funds.
Easy Application
Easy Setup at practice.
Advanced Technology
State-of-the-art Technology
Smile with Full Confidence!
We design & create your dream smile.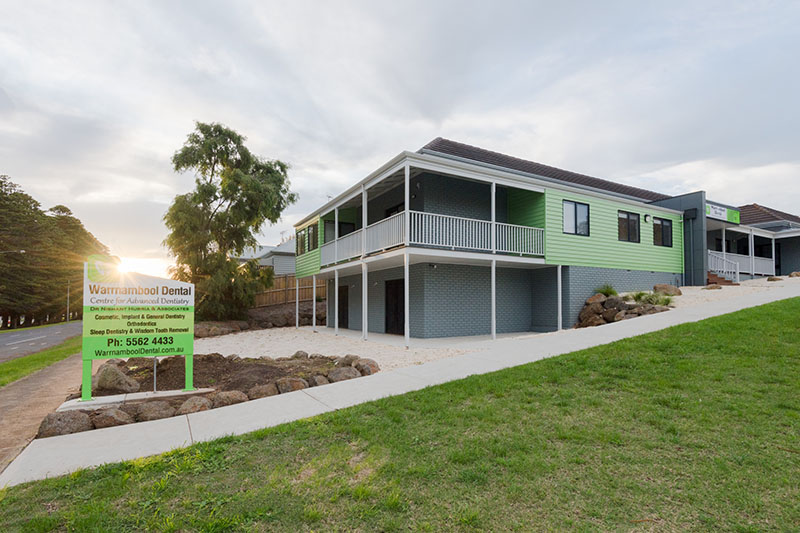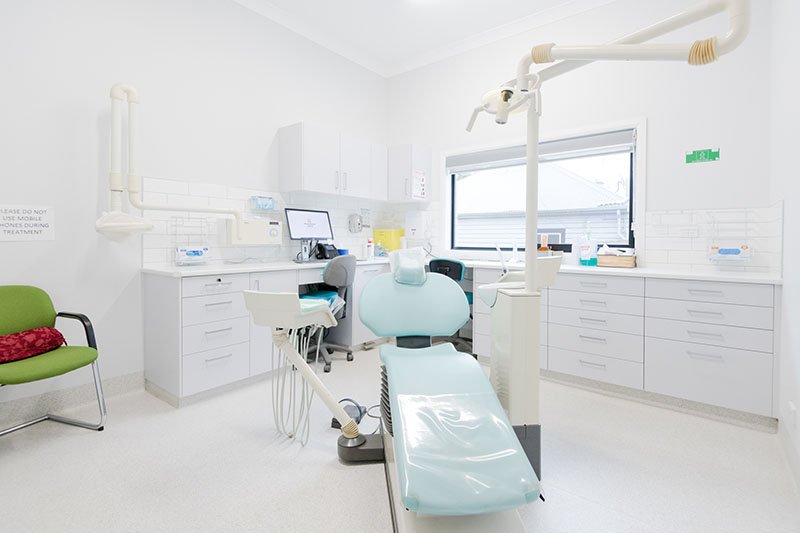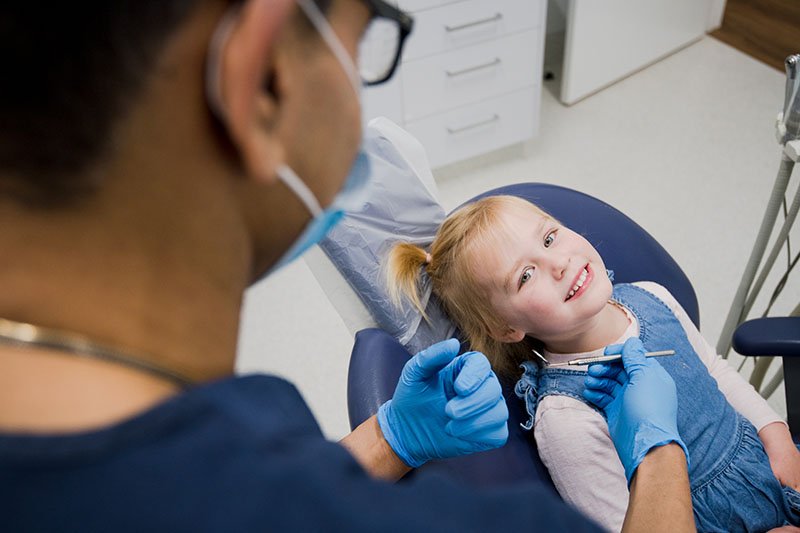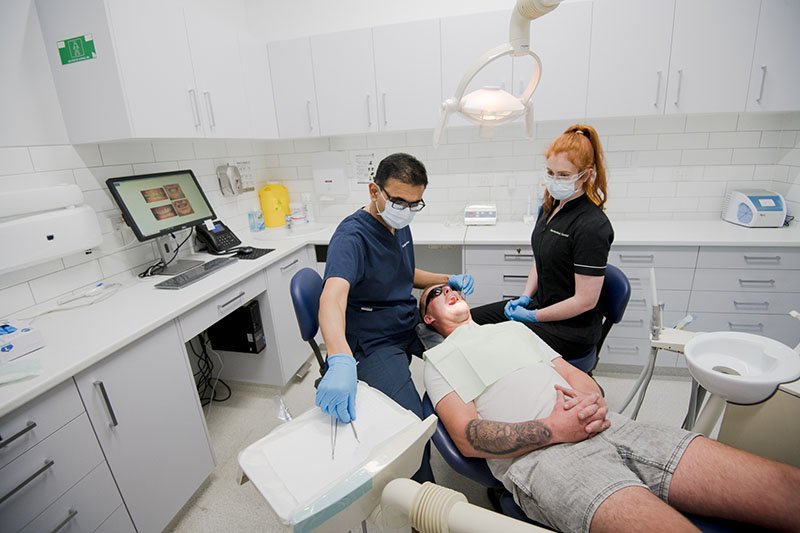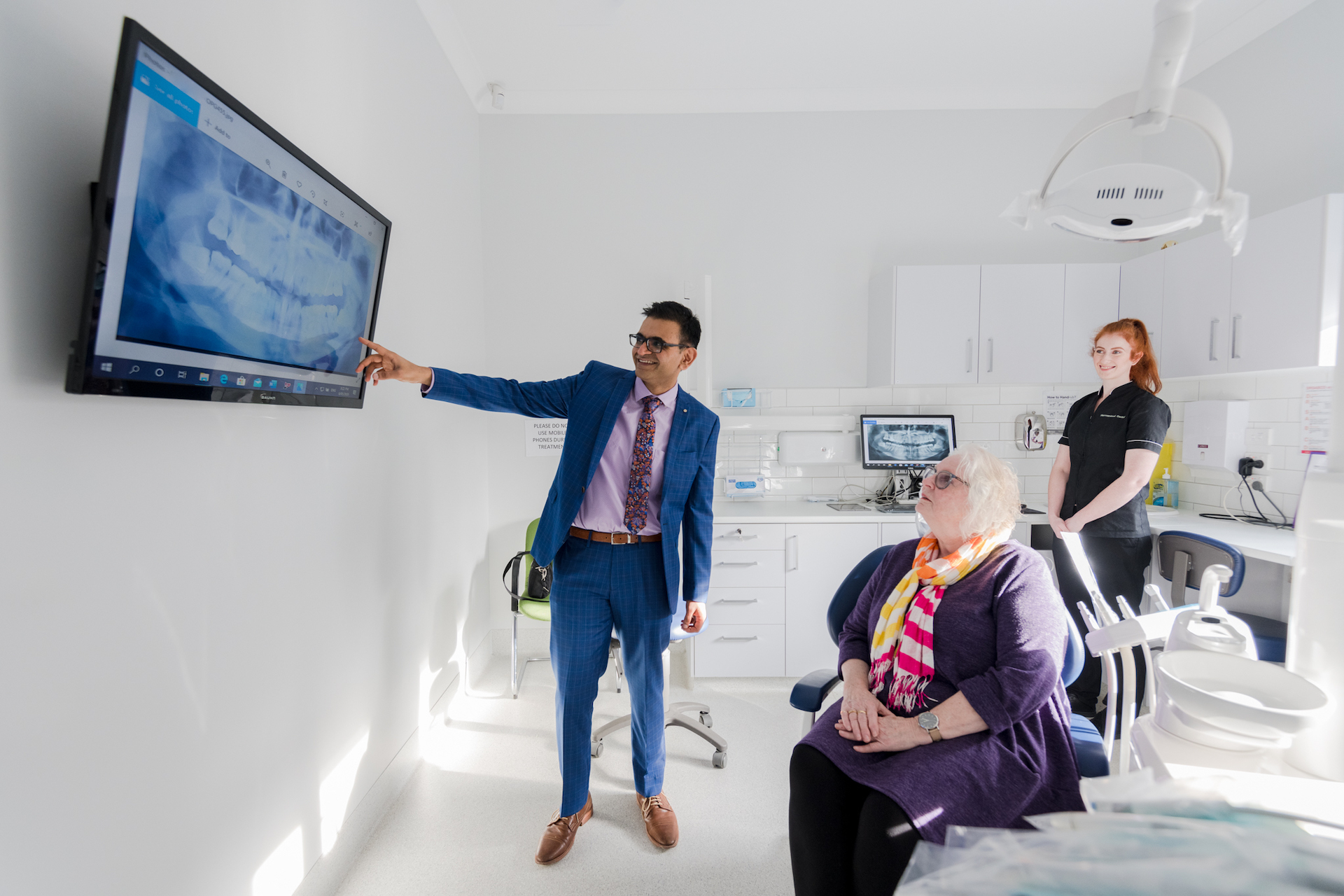 "Quality is never an accident; it is the result of high intention, sincere effort, intelligent direction and skilful execution; it represents the wise choice of many alternatives."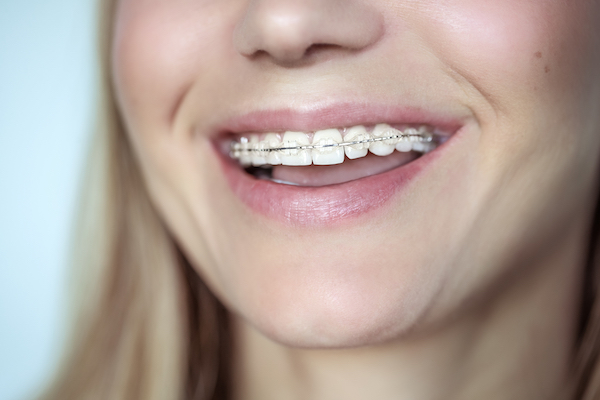 What Are Ceramic Braces?
Ceramic braces were first introduced in 1987. They're formed of aluminium oxide, which is scored 9/10 on the Mohs scale of mineral hardness, just behind diamonds in its most prevalent natural form of corundum.
Brace brackets are affixed to the patient's teeth. An archwire joins the brackets and bands and controls tooth movement. Stainless steel, ceramic, and other materials can create brackets.
Ceramic braces are more common than metal braces because they are less apparent. However, they have some drawbacks, which is why some people opt for a mix of ceramic and metal braces.
Ask your Warrnambool dentist if ceramic braces are right for you.
Advantages of Ceramic Braces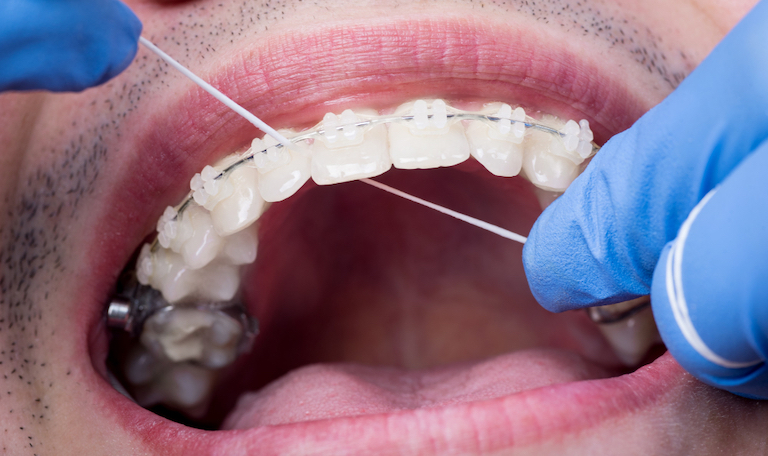 Ceramic braces effectively straighten teeth and provide nearly all of the same benefits as metal braces while less visible. Most patients choose clear ceramic braces to avoid drawing attention to their braces.
Ceramic braces are more discrete than metal braces because ceramic brackets (or translucent brackets) are used instead of metal. These brackets mix seamlessly with the teeth. They blend in with white-coated wires and clear elastics.
The primary distinction between ceramic and metal braces is cosmetic. Both braces employ wires and brackets and treat similar problems such as crooked, crowded, or misaligned teeth. On the other hand, metal braces are constructed of stainless steel, while clear ceramic braces are made of clear or tooth-coloured ceramic.
Choosing between metal and ceramic brackets should be based on the patient's lifestyle. Clear brackets will be used if a bracket that blends in with a patient's natural tooth colour will make them feel more confident and comfortable.
Ceramic Braces Treatment and Recovery Expectations
From start to finish, Your Warrnambool dentist always leads patients through the ceramic braces placement process. The placement appointment is completed when the archwire is placed and tightened. Warrnambool dentist uses bonding adhesive to affix ceramic braces to the teeth precisely. Patients should plan on attending a consultation visit to determine their eligibility for ceramic braces.
Any discomfort caused by the ceramic braces will most likely subside within 48 hours. Eating soft meals and taking over-the-counter pain medications can help with the first discomfort. Mouth sores are typical when the oral tissues acclimate to the feel of the brackets and wires. Numbing gel and warm salt water rinses can help alleviate pain and speed healing. To prevent irritation from acidic foods and drinks, patients frequently need to avoid them.
Patients must maintain their typical at-home oral care routine to keep the ceramic braces looking and feeling their best throughout the treatment. Skipping brushing and flossing sessions may discolour the clear brackets or cause cavities to grow along the exposed tooth surfaces.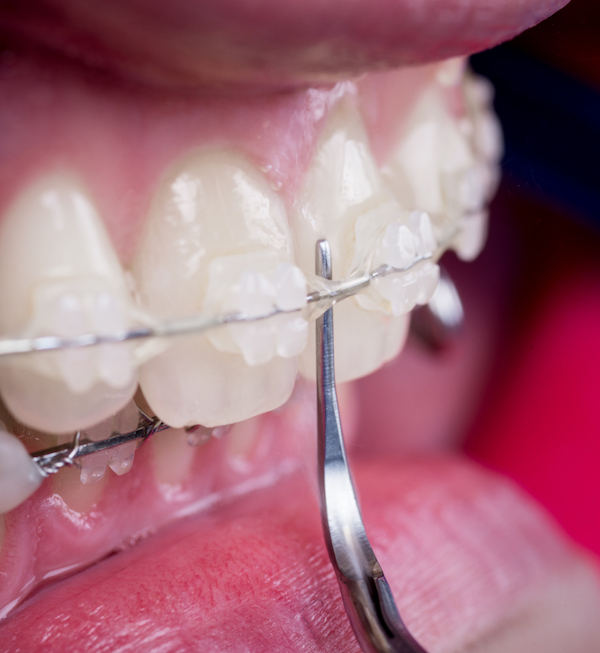 How to Take Care of Your Ceramic Braces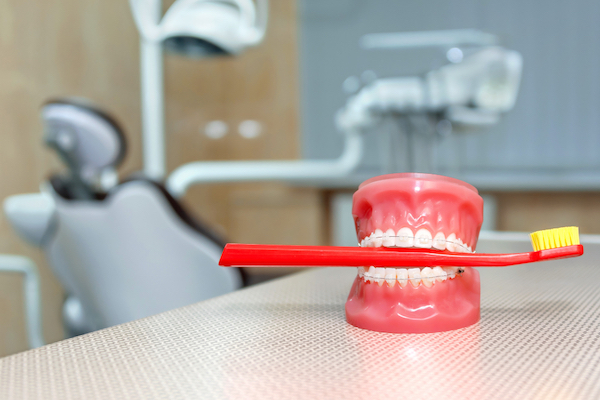 Traditional braces are constructed of stainless steel, which makes them stain-resistant. Because ceramic braces are porous (have microscopic holes), they are more prone to staining. The little elastics (also known as ligatures) that hold the wires to the brackets can also discolour.
When wearing braces, paying close attention to your dental health is critical. Food might become lodged, and plaque can form around the brackets, causing deterioration.
Brace care tips:
Avoid foods that are difficult to clean, such as popcorn, gum, corn on the cob, whole apples, and anything that is excessively sticky.
Red wine, tomato sauce, berries, and curries are rich in pigmentation.
Use non-whitening toothpaste so that the area of your teeth behind your braces does not change colour when removed.
Wear a mouthguard to protect your braces and teeth from injury when participating in sports.
Floss once a day and brush twice a day for two minutes.
For cleaning hard-to-reach spots, use a floss threader.
Avoid using tobacco products or smoking.
Don't be too concerned if your elastics become soiled. Your Warrnambool dentist or orthodontist can probably replace them.
Frequently Asked Questions
About Ceramic Braces
1. How effective are ceramic braces?
Your dental needs and orthodontist's advice determine any dental solution's efficacy.
Ceramic braces can treat many of the same issues as regular braces. Because ceramic materials cannot take as much power, they may not be suitable for everyone.
2. How much do clear ceramic braces cost?
Because clear ceramic braces are created the same way as metal ones, they are not significantly more expensive.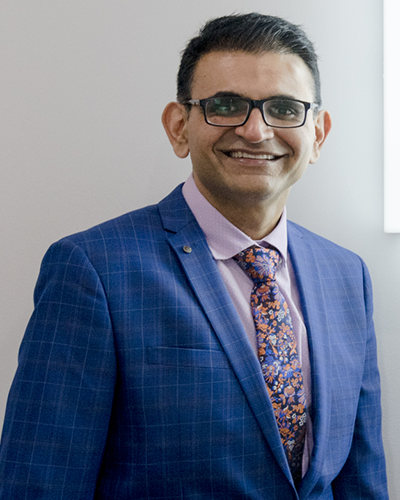 Dr Nishant Hurria
Dr Nishant Hurria is an Australian-based health professional and the principal dentist of Warrnambool Dental with a special interest in Crowns & Bridges and Dental Implants.