Brand-new Confidence in Your Smile
Leading Dental Practice in Warrnambool
Warrnambool Dental is dedicated to helping you create the smile of your dreams.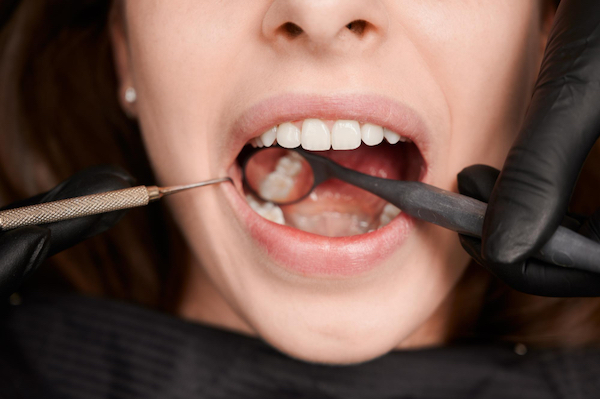 Old Fillings Warrnambool
Your old dental fillings could make you proud, but they aren't anything to be proud of. Your Warrnambool dentist explains that outdated silver amalgam fillings may be concealing something more dangerous.
Damage to the tooth is increased when fillings are chipped, cracked, or leaky, allowing bacteria to enter the healthy area. Silver amalgam fillings are meant to be durable, yet even so, they are not indestructible.
Be sure that you will receive the best treatment & experience.
Be assured that our Warrnambool team shall provide you with The Right Choices.
We are committed to excellence in dental care & service.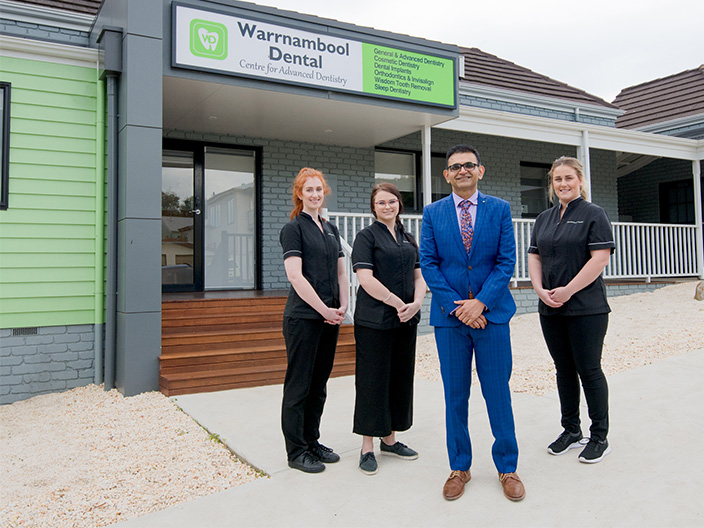 Top-Rated Dentist
Creating the Best Experience
Find Out Why Our Clients Are Smiling
Your Smile is our Passion & Priority
For Your Convenience
Easy Parking in CBD
Ample Car Parking Across the Practice in Warrnambool CBD
Dental Expertise
Dr Nishant Hurria
Dr Nishant Hurria has extensive experience in Advanced Dentistry.
Smile Now, Pay Later
Start Smiling Now!
Interest-Free
Claim From Health Funds.
Easy Application
Easy Setup at practice.
Advanced Technology
State-of-the-art Technology
Smile with Full Confidence!
We design & create your dream smile.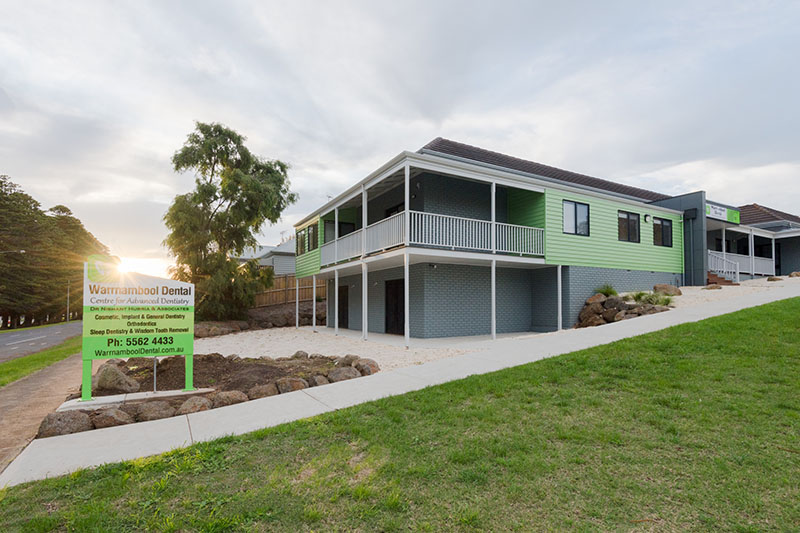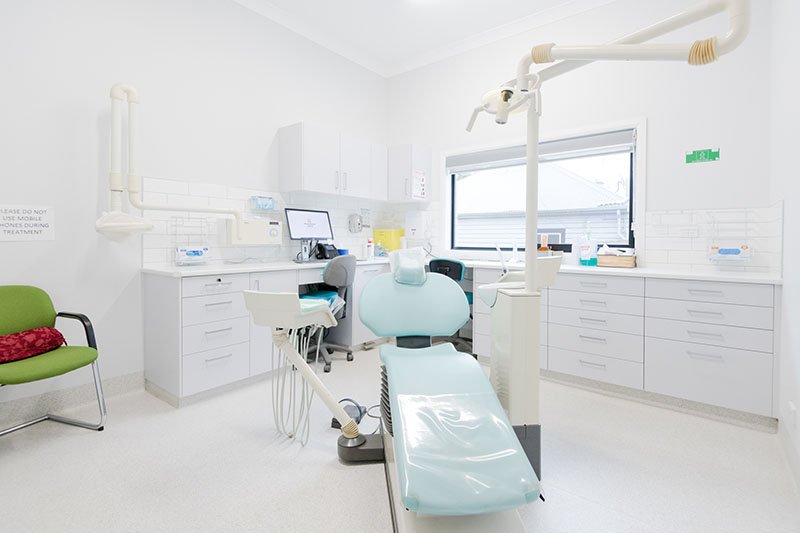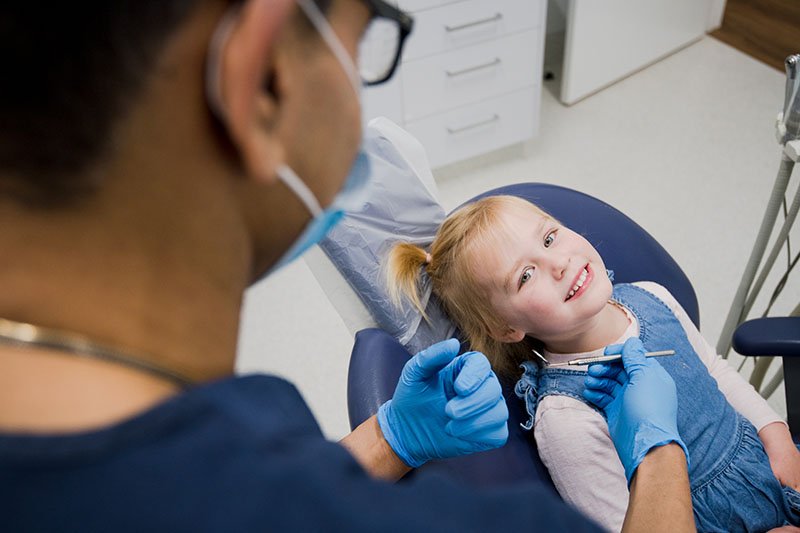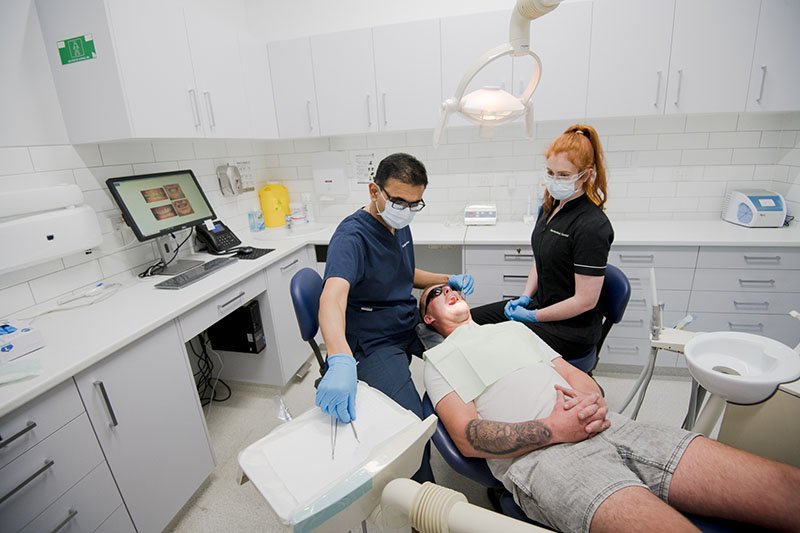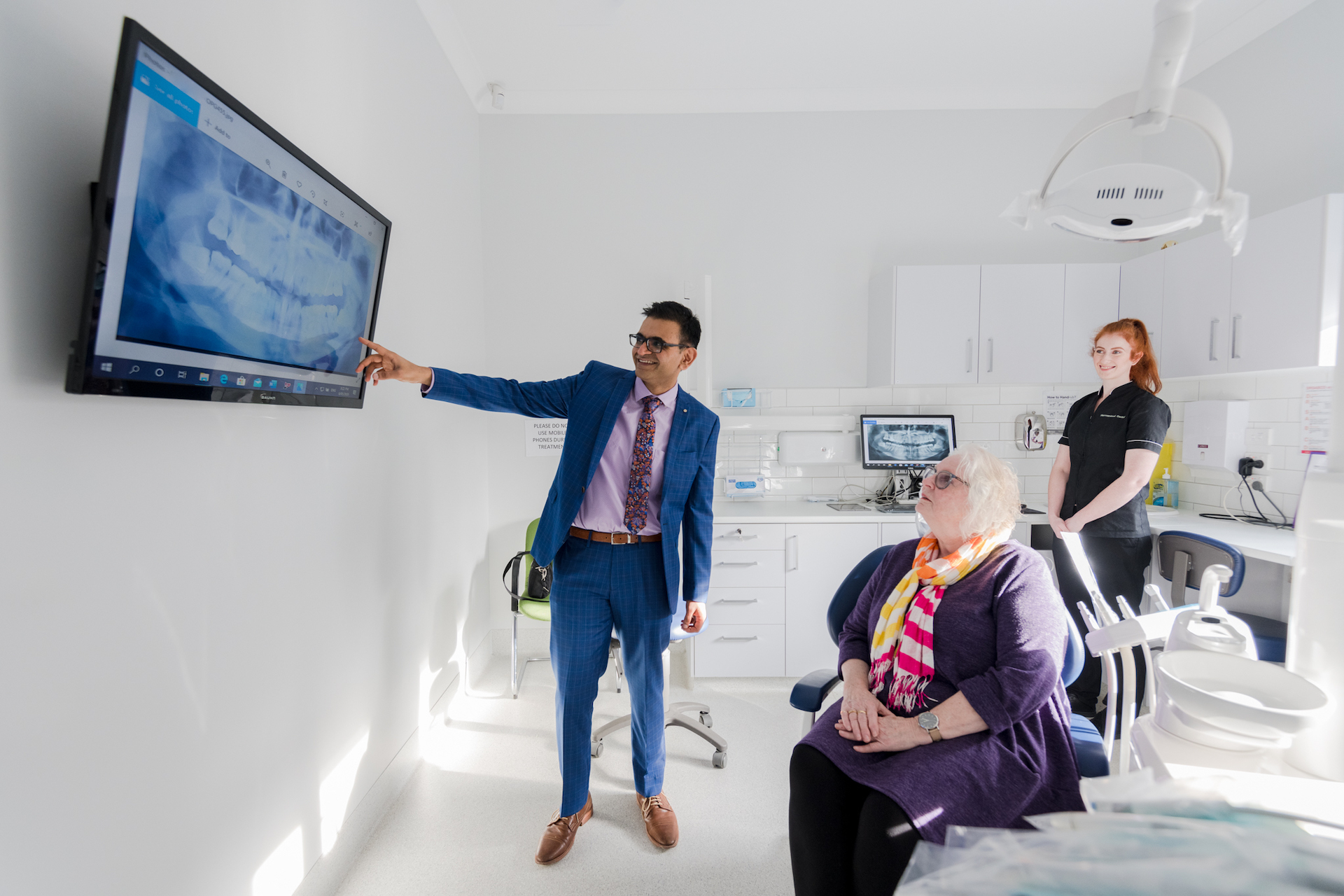 "Quality is never an accident; it is the result of high intention, sincere effort, intelligent direction and skilful execution; it represents the wise choice of many alternatives."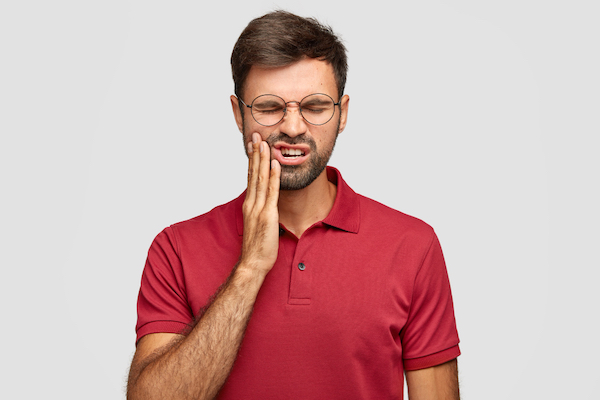 The Dangers of Old Fillings
After eating, things just become worse. If you've had fillings for a while, you probably have microfractures in your teeth. This indicates that the metal pushes into your filling and the healthy enamel.
The larger the cavity, the larger the filling; it's vital to remember. Additionally, chewing exerts pressure against the filling's metals. You can only imagine the number of deterioration fillings experienced over time.
The tooth's healthy portion is in danger due to the pressure. You could contract an infection or, worse yet, an abscess if the crack gets to the pulp, as it will if left untreated. If the damage is too severe, root canal treatment and a dental crown can be the only options.
Why Do Old Fillings Need to Be Replaced?
Your dentist may propose replacing outdated silver fillings for a variety of reasons.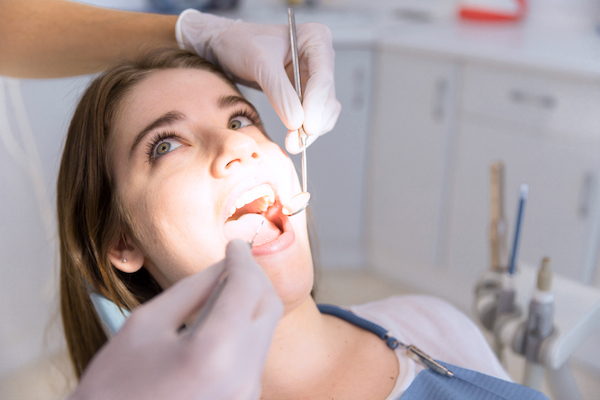 Over time, old silver fillings degrade, leaving your teeth prone to rot or tooth breaks. The bottom line is dental health.
Every time your dentist and dental hygienist examine your teeth, they ensure that all of your existing dental treatment is still functioning correctly.
There are visible indications that a filling is no longer working well. Signs of an old filling failing can also be seen on dental x-rays.
Any of the following problems necessitate the replacement of an outdated silver filling.
A new cavity that forms beneath or around the border of an existing filling
Many people are unaware that teeth can still develop cavities after receiving fillings. A cavity is more prone to form in a tooth with a filling than a tooth that has never undergone dental work. At the edge of fillings, bacteria prefer to gather. It has a significant chance of developing cavities because of this.
There is a gap at the filling's edge
Dentists refer to this as an "open margin." A tiny gap forms between certain old silver fillings and the tooth when they start to slide away from the tooth. A degradation hotspot is created when bacteria enter this crack from underneath the filler.
A broken filling
Numerous silver fillings get microscopic stress cracks on their surface over time. Heavy clenching or grinding during sleep may cause these fissures. They may also arise from abrupt temperature fluctuations (chewing ice). Additionally, bacteria can enter the tooth through these cracks.
A tooth cracks around the filling
One of the more frequent issues we encounter is this one with older silver fillings. These massive fillings occasionally place the tooth under additional stress, increasing its risk of cracking.
Once they become apparent, these flaws in the tooth's structure give bacteria an easy way to break through the enamel and create cavities. Silver fillings must have a specific size and thickness due to their physical characteristics to stay in the tooth and perform their function.
Broken tooth
The filling frequently remains in place and undamaged, but the tooth around it often fractures. The old silver filling needs to be removed so the tooth can be rebuilt properly.
Replacement Options for Old Fillings
Old silver fillings can be replaced using a variety of dental treatments. The choice of which is appropriate for your particular situation relies on how severe the issue is. The extent of the dental work required to correct a condition increases in size.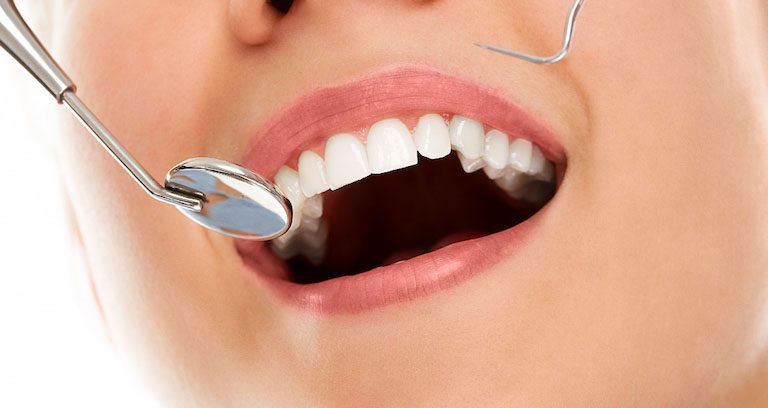 #1. Tooth Coloured Fillings
These tooth-coloured restorations can precisely match the shade of your natural teeth. One of the greatest methods to enhance the health and beauty of your smile is to use them on the front teeth or other visible regions of your teeth, where they are especially well suited for use.
#2. Inlays and Onlays
It is usually used to restore teeth with big defective, cracks, damage from decay or trauma. Inlays and onlays are appropriate for the posterior chewing surfaces of teeth.
#3. Porcelain veneers
Veneers are extremely thin porcelain shells in the shape of teeth that are handcrafted and affixed permanently to the front surface of teeth. They are most commonly used on the front teeth. They are an excellent way to correct stained teeth, pitted, chipped, misshapen, or just slightly misaligned. Veneers seem natural, are highly durable, and are stain-resistant. Because of this, veneers are a very popular option for repairing a smile that old fillings have damaged. If you have undesirable spaces, veneers can also be employed.
#4. Dental Crowns
A crown is necessary when there is significant decay, an internal crack, or a damaged tooth. By enclosing the tooth's interior all the way to the gum line, a dental crown entirely reconstructs the tooth's outer surface.
We are here to help you answer these & more questions thoroughly.
Take The Step.
Call Warrnambool Dental.
A smile can open doors and change lives.
(03) 5562 4433
Frequently Asked Questions
About Old Fillings
1. Why should old fillings be removed?
If there are any leaks, fractures, or deterioration behind the restorations, old fillings that have been in the mouth for more than ten years should typically be examined for replacement.
2. Is it painful to remove a filling?
This shouldn't hurt if your dentist is skilled. The anaesthetic may cause a momentary pinch or sting as it begins to numb the tooth, gum, and jaw area. After that, your dentist will remove the decay with a drill. For many, the worst aspect of the encounter is the sound of the drill.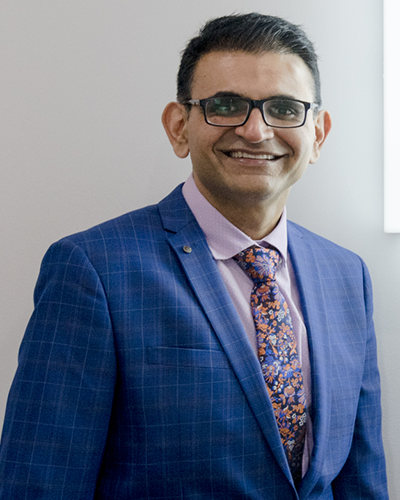 Dr Nishant Hurria
Dr Nishant Hurria is an Australian-based health professional and the principal dentist of Warrnambool Dental with a special interest in Crowns & Bridges and Dental Implants.