Mini Implants
AN EASY GUIDE TO UNDERSTANDING MINI DENTAL IMPLANTS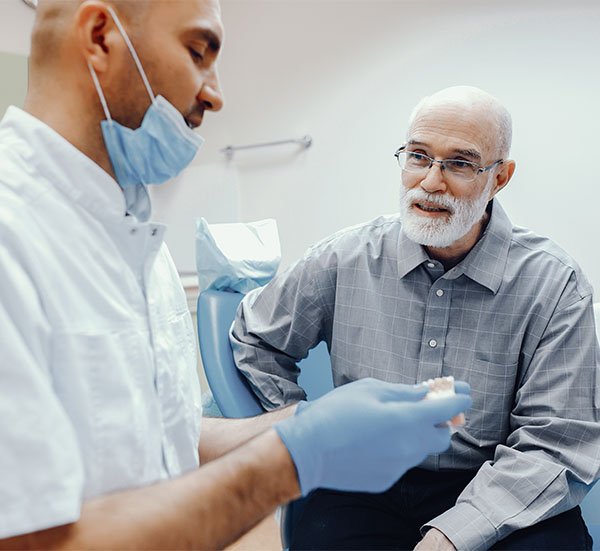 Mini Implants Warrnambool
The mini dental implant (MDI) is a non-surgical implant that is placed into the gum to provide support for dentures.
It is a quick-and-simple solution to conventional dentures, which have difficulty staying in place.
With mini dental implants, your dentures can have the stability of denture implants without having to go through the surgery or waiting time.
Reasons for Mini Dental Implants
Although full-size dental implants have their benefits, many people prefer not to go through the process of surgery and a waiting time of several months.
If the patient has suffered significant dental bone loss, they may not be able to receive full-size dental implants. In such cases, mini dental implants are usually recommended.
Aside from saving the patient a lot of time, mini implants are also a more affordable implant option.
Here are some of the advantages of mini dental implants:
Implants without gum surgery
No bone drilling required
No stitching necessary
One-day placement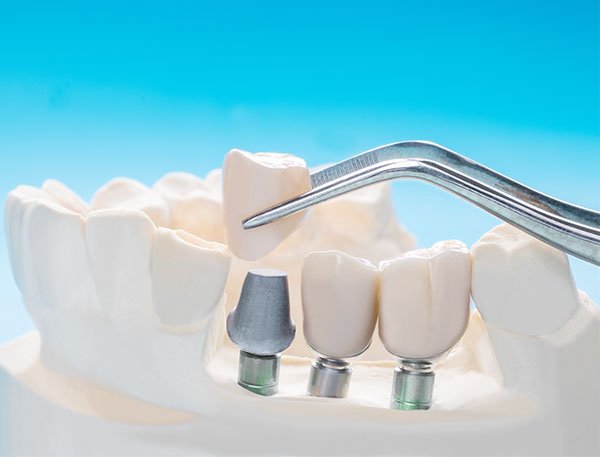 What are they made of?
Mini implants are a simple 3-part structure that helps secure your dentures to your jawbone.
They are comprised of:
A metal housing built into your dentures where the implants will attach
A rubber O-ring seal that secures your dentures with your implants
Titanium alloy mini implants that are fixed into your jawbone and holds your dentures in place
The Implant Procedure
Mini dental implants can be positioned and secured to your dentures in a single visit to the dentist.
Your dentist will administer local anaesthesia or a light sedative to prevent any pain or discomfort during the procedure.
The implants will be inserted into the jawbone with no surgery of the gums or drilling required.
After the implants are put in place, you can use them to fasten dentures, dental crowns, or a brace inside of your mouth.
Mini implants will prevent movement, loose-fitting, falling out, and other issues associated with traditional adhesive-based dentures.
At-home Care for Mini Implants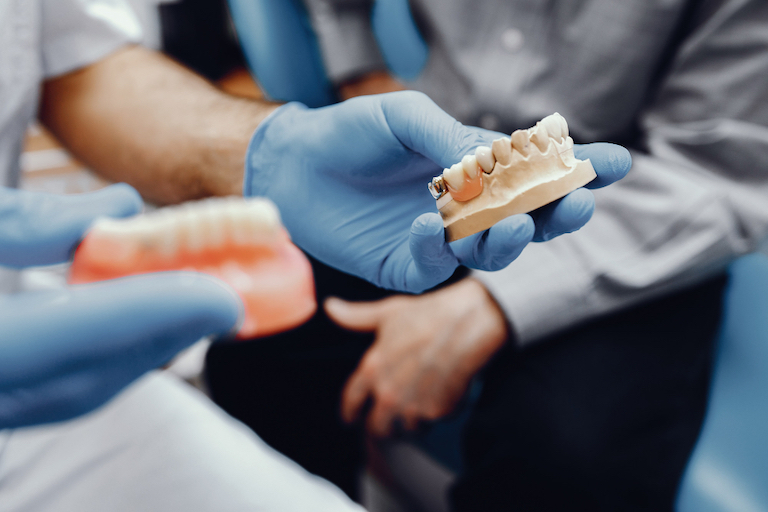 Mini dental implants require the same care as natural teeth. Brush at least twice a day and floss once a day and using fluoride toothpaste.
Because the gums are still sensitive after the dental implant procedure, use an extra soft-bristled toothbrush to avoid complications.
Mini Implants in Warrnambool
Losing natural teeth can be very traumatic, spoiling your confidence just as much as your smile.
Mini dental implants let you speak and eat normally again without worrying about how this accident could affect your daily life. Your Warrnambool dentist can tell you if mini implants are the best choice for you.
Visit your Warrnambool dentist today!
Mini Implants in Warrnambool
Call us on (03) 5562 4433 or visit us at 454A Raglan Parade in Warrnambool.
Dental FAQ's
Listed below are the most commonly asked questions we receive from our patients.
Your Title Goes Here
Your content goes here. Edit or remove this text inline or in the module Content settings. You can also style every aspect of this content in the module Design settings and even apply custom CSS to this text in the module Advanced settings.
What are Mini Dental Implants?
Dental implants are small titanium posts that replace the root of a lost tooth. MDIs, or Mini Dental Implants, are smaller and thinner than other types of implants but perform the same function. They can be used to support a single replacement tooth or as part of the support system for a full denture.
When can Mini Dental Implants be used?
Many patients with missing teeth don't have enough bone for traditional implants, but they have enough for Mini Dental Implants. The MDI procedure can be used for support purposes or where solid bony adaption has occurred. In these situations, mini implants can be used as long term supporting structures.
How specifically can Mini Dental Implants help denture wearers?
The MDI procedure results in a fully reliable, tight, but a comfortable fitting system that keeps the denture firmly in place. This enables the patient to speak and eat with confidence. Following the procedure, patients can remove and replace their denture easily after a little practice, allowing a better chance of good dental hygiene.