Gum Disease
Treatment
HOW TO KNOW IF YOU HAVE GUM DISEASE AND WHAT TO DO ABOUT IT
Gum disease, or periodontitis, is a term used to describe inflammation of the gums and its accompanying symptoms.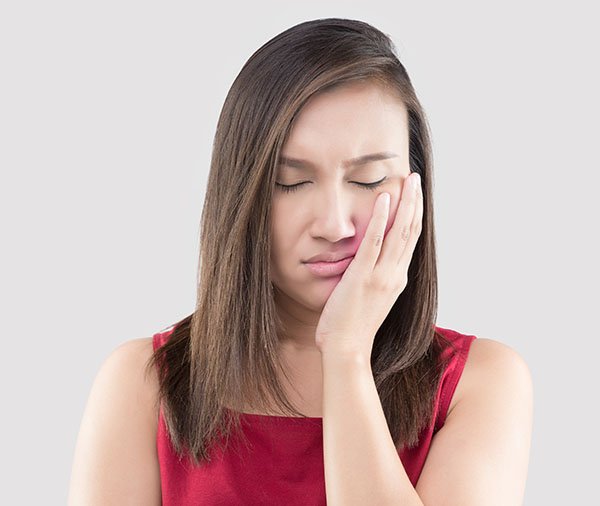 It begins as an inflammation of the gums but can lead to the severe decay of gums, bone, and teeth during advanced stages.
It is caused by an overgrowth of plaque, which is a film of bacteria that grows on the teeth, gums, and tongue.
Gum disease can be prevented by good oral hygiene, which involves regular brushing, flossing, and removal of plaque.
When there is too much plaque around the gums, it can lead to inflammation of the gums, also known as gingivitis.
Get your gum disease treatment Warrnambool today by professional dentists at Warnambool Dental.
Gingivitis
Gingivitis is the first stage of gum disease. Symptoms of gingivitis include:
Swollen gums
Red or dark-coloured gums
Tender or sensitive gums that hurt to touch
Gums start bleeding during or after brushing or flossing
Gingivitis is a non-destructive and completely reversible condition.
During this stage of gum disease, periodontal treatment and good oral hygiene are essential to reversing the condition.
If left untreated, gingivitis can lead to periodontitis.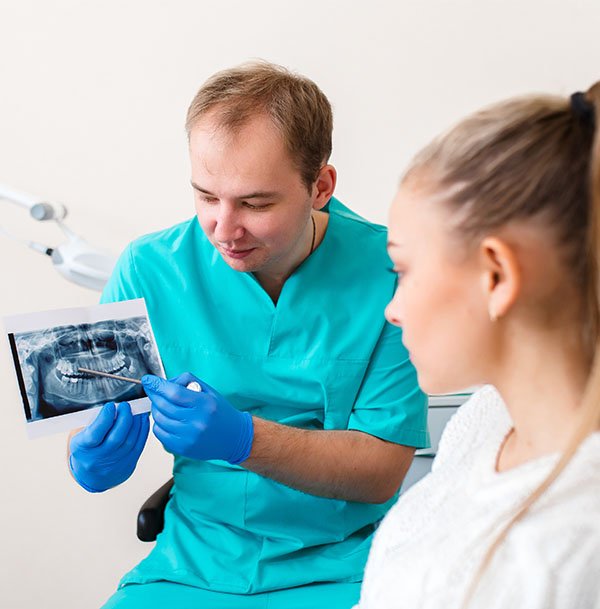 Periodontitis
If gingivitis is allowed to persist, it can ultimately lead to a destructive form of gum disease called periodontitis.
When gum disease reaches this stage, it can cause the decay of gum tissue and bone which hold teeth in place.
Periodontitis should be treated quickly and effectively to prevent extensive dental damage.
Periodontal treatment and the practice of proper oral hygiene is usually enough to stop further decay.
If left untreated, bacterial growth inside of the gums and around tooth structure will cause irreversible bone loss around the roots of teeth.
With advanced periodontitis, roots become exposed, and teeth are no longer properly supported by their surrounding structure.
Signs of Gum Disease
Contact your Warrnambool dentist for an examination if you notice these symptoms:
Inflamed, swollen, or tender gums
Noticeable bleeding when brushing or flossing
Receding gum line around teeth, causing teeth to appear longer
Exposed gum pockets between teeth and gums
Teeth not fitting together properly when biting
Tooth movement
Discharge or pus around teeth
Bad breath that cannot be treated
Treating Gum Disease
If caught in its early stages, gum disease can be treated by removing and preventing plaque build-ups that cause inflammation.
With a simple visit to the dental clinic in Warrnambool, your dentist will be able to remove any hardened plaque (tartar) through a quick-and-painless scale and clean procedure.
If there is tartar around your teeth, you will not be able to remove it with brushing or flossing alone and will have to see your dentist.
After your gum lines have been cleaned and the tartar removed you can prevent further build-up through regular and healthy oral hygiene.
When gum disease has progressed to the point of damage, surgery may be required to prevent further decay.
You dentist will be able to determine the extent of your condition and advise you on the proper course of action in the case your gum disease is progressive.
Even during advanced stages, it may not be too late to save the teeth and stop further deterioration.
Regular visits to the dentist are the best way to catch gum disease early and prevent harmful symptoms and tooth loss.
Gum Disease Treatment in Warrnambool
Healthy gums are dense and strong. They don't hurt to the touch, are not swollen, do not bleed, and fit tightly around the teeth.
Visit your Warrnambool dentist today!
Gum Disease Treatment in Warrnambool
Call us on (03) 5562 4433 or visit us at 454A Raglan Parade in Warrnambool.
Dental FAQ's
Listed below are the most commonly asked questions we receive from our patients.
Your Title Goes Here
Your content goes here. Edit or remove this text inline or in the module Content settings. You can also style every aspect of this content in the module Design settings and even apply custom CSS to this text in the module Advanced settings.
What are the causes of bad breath?
Just smoking alone, not to mention the associated health risks, is enough to leave your mouth tasting — and smelling — like an ashtray. Having a high-sugar diet doesn't help, either; the natural bacteria in your mouth will thrive on the excess sugars and fill your teeth and gums with bacteria build-up.
Does mouthwash cause bad breath?
Unless you're rinsing with a garlic and blue cheese-flavoured variety, no mouthwash will cause your breath to stink.
What can I do about my bad breath?
The best you can do is to come to the dental office for an examination. We have several ways of finding out exactly what's causing your bad breath and then treating it.