When teeth and jaws become mispositioned or show other irregularities, your Warrnambool dentist can help with dental braces!
Your Warrnambool dentist can identify, prevent, and correct these irregularities, and give the patient a greater chance of lasting oral health as well as prevent future dental problems.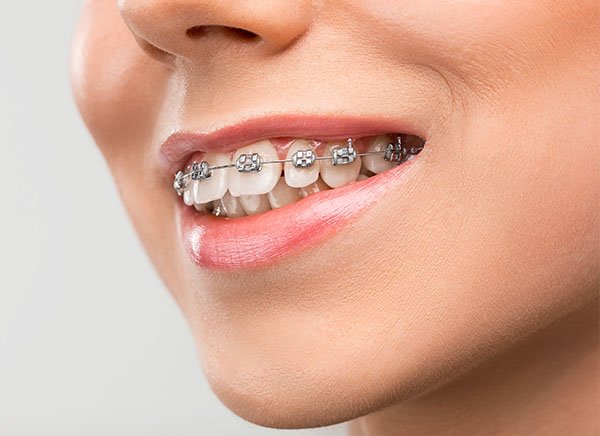 Orthodontics normally targets conditions that include:
Malocclusion, or bad positioning of the teeth, which can result in a bad bite and dental complications
Missing teeth
Extra teeth such as wisdom teeth
Misalignment of the teeth
Crooked or crowded teeth
Overbite or underbite
Misalignment of the jaw
Temporomandibular Joint Disorder (also known as TMD or TMJ)
Braces
The concept of braces has existed since ancient history, but we can only imagine what kind of inventions might have passed for braces several hundred years ago.
Today, conventional dental braces have reached the height of their design, function, and effectiveness.
They are made from a framework of small metal plates and plastic moulds supported by wires and springs.
When combined, these materials form an ideal support structure for teeth and jaws that show symptoms of mispositioning and irregularity.
When braces are worn, they put a slow and gentle pressure on the teeth that has a positive effect over time.
Even after our permanent teeth have completely emerged, they are still capable of moving within the gums and supporting bone structure.
Braces are ideal during childhood and adolescence because the teeth and jaws are still growing and taking shape, but they can also be applied for orthodontic treatment during adulthood, although results may take longer to achieve.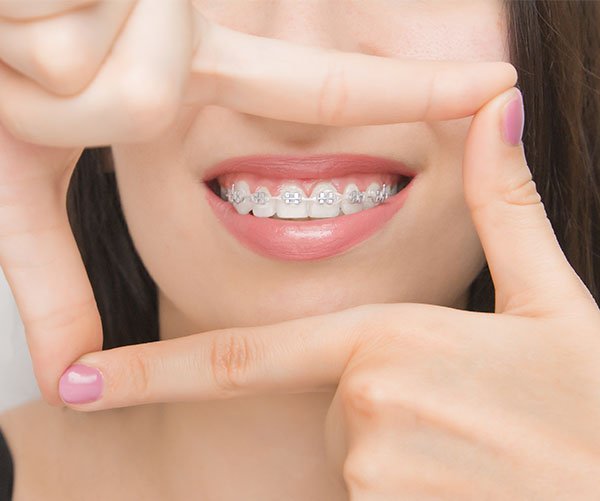 How Do I Know if I Need Braces?
An examination with your best Warrnambool dentist will help determine if you require braces and what type of braces are most appropriate for your needs.
Thanks to advances in modern dentistry, the need for braces also comes with the option of choosing which type best suits you and your teeth.
Braces can either be fixed or removable and may be adjusted over time to maximise their effects while preserving your comfort.
Fixed braces are permanent and do not come off until the treatment time is complete, which varies from person to person. Removable braces should be worn as much as possible but can be removed for cleaning, eating, or other dental treatment.
Options for Treatment
By choosing to wear braces, you can ensure that your teeth get the best possible treatment in orthodontic correction and maintain healthy function and appearance.
Options for treatment include:
Conventional braces: Tried-and-true, traditional metal braces are still the most widely used braces to-date. They are extremely effective in correcting mispositioning and other dental irregularities.
Ceramic braces: A popular option that comes with benefits such as less visibility and smoother feeling.
Invisalign Clear Aligners: Transparent braces that help straighten your teeth with minimum visibility.
Dental Braces in Warrnambool
Orthodontics performs a significant role in building your self-esteem and dental wellness. At Warrnambool Dental, we provide effective orthodontic treatments to irregular teeth and jaw alignments.
Consult with your Warrnambool dentist today!
Dental Braces in Warrnambool
Call us on (03) 5562 4433 or visit us at 454A Raglan Parade in Warrnambool.