Dental Anxiety &
Pain Control
COPING WITH DENTAL ANXIETY
Dental Anxiety & Pain Control Warrnambool
Are you afraid of visiting your dentist?
Are you afraid of needles?
Are you dreaded to pick up the phone to book the appointment?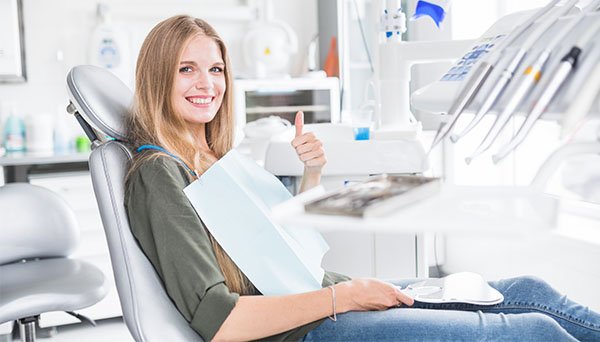 These might sound ridiculous – but they are real.
Studies have found that patients fear three things in the dental office — loss of control, embarrassment, or pain.
Dental anxiety and fear are common and potentially problematic, both for the patient and for the dental team in managing such patients.
Furthermore, dental fear still presents a major barrier to the uptake of dental treatment.
The definition of being brave is doing something that scares you. So, your best course of action is to visit a dentist as soon as you can.
Avoiding a visit will make dental health issues worse and may result in the kind of treatment that is causing the fear.
Anxiety & Pain Control Plan
What is needed is a plan, which starts with a simple visit to your Warrnambool dentist.
This will involve an examination, and several X-rays of your teeth and jaw to help identify holes, tooth decay under existing fillings, possible wisdom teeth issues and bone levels of the jaw.
Your Warrnambool dentist will discuss any concerns with you and your options for correcting what is wrong. It needs to be a plan that suits what you want to achieve and your budget.
You will then decide together the best way forward that will help you conquer your fear and restore your oral health.
We will:
Start with the simple things and gradually work towards the larger issues as we help you overcome your fear.
Consider methods to alleviate anxiety and fear, such as happy gas and sleep dentistry.
Talk you through everything that is going to happen so that you understand the oral health benefit that will result from the treatment.
Listen to you and your concerns.
We have helped hundreds of patients work through their fear.
For most, the treatment required is not as bad as they initially thought, and by the end of it, they are happy to continue with regular examinations.
In the end, you will have a smile that you can be proud of and be confident that you won't have to wait until it's too late to visit the dentist again.
Dental Anxiety & Pain Control in Warrnambool
If visiting the dentist worries you to the point of missing your appointments for treatment, talk to us. Your Warrnambool dentist will discuss the available options that suit your preferences.
Dental Anxiety & Pain Control in Warrnambool
Call us on (03) 5562 4433 or visit us at 454A Raglan Parade in Warrnambool.
Dental FAQ's
Listed below are the most commonly asked questions we receive from our patients.
Your Title Goes Here
Your content goes here. Edit or remove this text inline or in the module Content settings. You can also style every aspect of this content in the module Design settings and even apply custom CSS to this text in the module Advanced settings.
What is dental anxiety?
Dental anxiety is the feeling of uneasiness every time a person thinks of dental procedures or when they visit a dental office. Such anxiety, more often than not, stops people from visiting the dentist regularly, and in some cases, due to their extreme degree of dental anxiety, some people never see a dentist in their life.
Who can suffer from dental anxiety?
Dental anxiety affects people of any age. From children who have bad experiences with dentists and grow to be extremely scared of dental procedures to adults who have never visited a dentist in their life, anyone can suffer from dental anxiety, including you.
How to manage dental anxiety or phobia?
There are many ways to help people manage dental anxiety or phobia. It is important to let your dentist know if you experience any level of dental anxiety. Open discussion around the individual triggers of anxiety can help your dentist work with you to tailor a treatment plan for you.