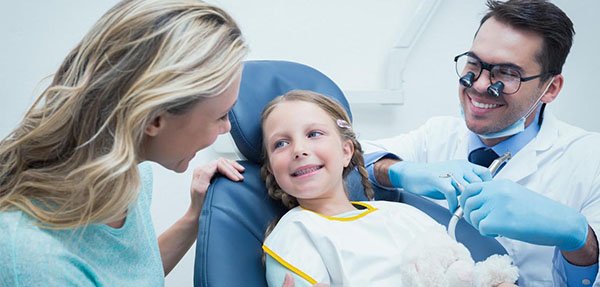 Warrnambool Dental is a patient-friendly dental practice serving patients from Port Campbell and the surrounding areas.
Our dentists in Port Campbell is passionate about delivering high-quality dental services through modern technology, equipment, and skilled dental professionals.
We deliver team-based complete dental care for kids and adults, including patients who need special attention and are in a medical state that may add complication to the management of their oral health.
Our Dental Services for patients in Port Campbell
We provide high-quality dental treatment in Warrnambool, with the most up-to-date technologies and equipment.
General Dentistry
For many, the one dental health care provider they see most often is the general dentist. This is because general dentists are trained to provide general dental care for the mouth – the gateway to the body.
Our general dentists are dedicated to providing quality dental care, so your smile stays flawless and even improves. Our dental clinic in Port Campbell is well put together, organised, and balanced to meet all your dental needs.
Our general dentistry services in Port Campbell include:
Restorative Dentistry
Whether you have teeth that have been broken due to an accident or other injuries, or you need root canal therapy, we offer treatment services to restore your smile to its former health and beauty.
Restorative dentistry provides natural-looking dental replacements/restoration to patients in Port Campbell and the surrounding areas.
Our restorative dentistry services in Port Campbell include:
Cosmetic Dentistry
If your teeth are discoloured, worn out, cracked, misaligned, or gapped, we can give you a smile makeover that will improve the appearance of your teeth and boost your self-confidence.
Cosmetic dentistry is the aspect of professional dental care that focuses on enhancing the appearance of your mouth, teeth, and smile.
Our cosmetic dentistry services in Port Campbell include:
Orthodontics
Orthodontic treatments straighten your teeth, so they look and work better. Braces or other appliances are worn to put gentle pressure on your teeth. Over a number of months or years, this pressure can move your teeth into the right position.
Our orthodontic dentistry services in Port Campbell include:
Specialised Dentistry
We take care and pride in keeping updated with the latest technology and improvements in dental care.
This means that we can extend a range of dental related services to our clients without them having to see a separate specialist.
These areas include:
Sleep Dentistry
A visit to the dentist can be nerve-wracking for some. Some people who suffer from dental anxiety even put up with severe toothache pain to avoid having to go through with dental treatment.
Avoiding your regular dental check-up or ignoring nagging pain in the gums or toothache can cause much larger problems in the future. Ignoring such pain can allow minor issues within the oral cavity to increase exponentially, causing the need for more extensive and costly dental surgery later on.
If you suffer from anxiety or avoid visits to the dentist, the team at Warrnambool Dental has the answer. We offer sleep dentistry to all of our patients as an option to complement their treatments.
Dental Emergency Patients in Port Campbell
Most dental emergencies relate to pain, bleeding, or facial trauma and should be attended to by your dentist, immediately. Jaw fractures require the attention of oral or maxillofacial specialists.
We offer dental emergency help for the following conditions:
Children's Dental Emergencies
Lost fillings, crown or inlay/onlay
Dental abscess
Knocked out tooth
Soft tissues injuries in the mouth
Broken dentures
Toothache or dental pain
For more information about our dental treatments in Warrnambool, call us on (03) 5562 4433 or visit us at 454A Raglan Parade in Warrnambool.
Directions from Port Campbell