Sports Dentistry Warrnambool
Broken or lost teeth are a common result of injury and trauma to the mouth. In many cases, this occurs when a person is engaged in sports or active physical hobbies.
Fortunately, broken or lost teeth can usually be avoided by simply wearing a mouthguard. Some sports that involve heavy contact may require players to wear a mouthguard as part of the safety protocol.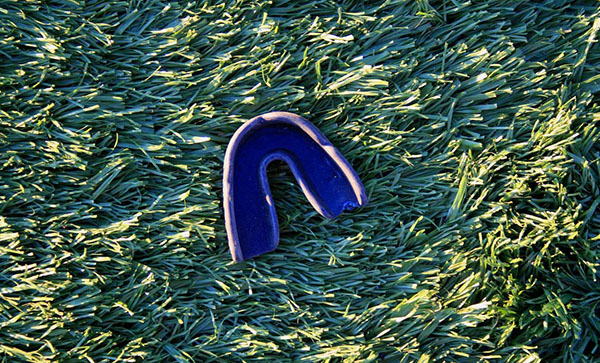 Sports that don't involve much contact, such as non-contact sports, do not require players to train or compete while using a mouthguard.
Unfortunately, people playing non-contact sports are twice as likely to get broken or lost teeth as a result of not wearing a mouthguard.
Even when the option to wear a mouthguard is available, some people choose not to because they do not fit properly, are not comfortable, fall out constantly and make it harder to speak or breathe through the mouth.
Sports Mouthguards
One way to keep your teeth intact is by wearing a mouthguard. A typical mouthguard covers the top teeth. They're made to guard against cut lips, broken teeth and other types of damage to the mouth.
Mouthguards are a good idea if you do football, hockey, skateboarding, soccer, basketball or any type of activity where the mouth is at risk to injury. Replace your mouthguard after a season of use.
There are three types of mouthguards:
Stock mouthguards
These mouthguards are ready to wear right out of the package. Though it's inexpensive, it doesn't fit very well and may not be very comfortable.
Boil and bite mouthguards
This type works exactly as it sounds. Boil a preformed piece of plastic and then bite into it for a customised fit. Boil and bite mouthguards can be found at most sporting goods stores.
Custom-made mouthguards
A dentist or a dental technician makes this type right in the office or in a dental lab. It's specially designed for your mouth by using an impression of your teeth.
From there, the mouthguard is crafted to fit over the impression. This type of mouthguard is the most expensive one, given the customisation and effort involved to fabricate it.
Custom-made mouthguards provide the best fit and protection.
A dental-grade mouthguard from Warrnambool Dental not only fits better and is more comfortable, but it's also twice as likely to prevent teeth injuries compared to store-bought, over-the-counter mouthguards — because it's designed for your teeth.
If you play sports or engage in physical hobbies, you may want to consider a visit to your Warrnambool dentist for a custom-fitted professional mouthguard.
Dental emergencies are not only painful, but they can become very costly to treat. You can avoid the hassle, expenses, and the look of broken or lost teeth with a simple visit to the dentist.
Tips to Prevent Dental Emergencies
Wear a mouthguard. If you're playing any contact sports, wearing a mouthguard can help protect your teeth from injury and trauma.
Avoid hard foods and candies to help protect your teeth from injury while eating, avoid biting hard candies and ice.
Sports Dentistry in Warrnambool
Visit us at Warrnambool Dental to learn more about your mouthguard options or to schedule an appointment for examination today.
Sports Dentistry in Warrnambool
Call us on (03) 5562 4433 or visit us at 454A Raglan Parade in Warrnambool.