Smile
Makeovers
REINVENT YOUR SMILE
A smile makeover is designed to address multiple cosmetic or structural dental imperfections simultaneously.
Teeth with cracks, chips, fractures, stains, gaps, and uneven alignment can make our smiles look unhealthy or prematurely aged.
By letting us know your concerns during the consultation process, your smile makeover in Warrnambool can be custom-tailored to meet your needs and expectations.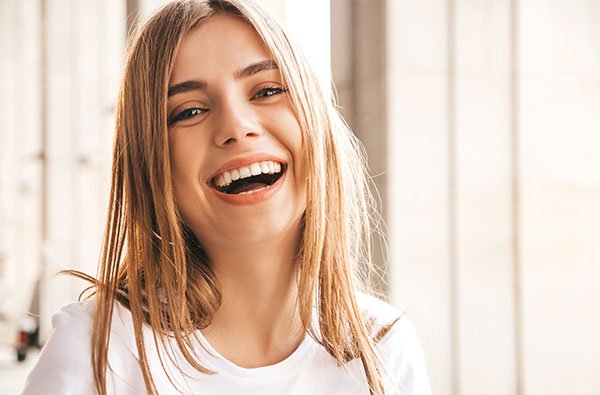 Conditions Addressed by Smile Makeover
The most common factors that affect one's smile are:
Crooked and crowded teeth
Missing teeth
Discoloured teeth
Misaligned teeth
Amalgam (silver) fillings
Worn and broken teeth
Gaps between teeth
The Smile Makeover Treatments
A smile makeover enhances the appearance of the smile through one or more cosmetic dentistry procedures, like:
Some of the components considered include your facial appearance, skin tone, hair colour, teeth (colour, width, length, shape and display), gum tissue and lips.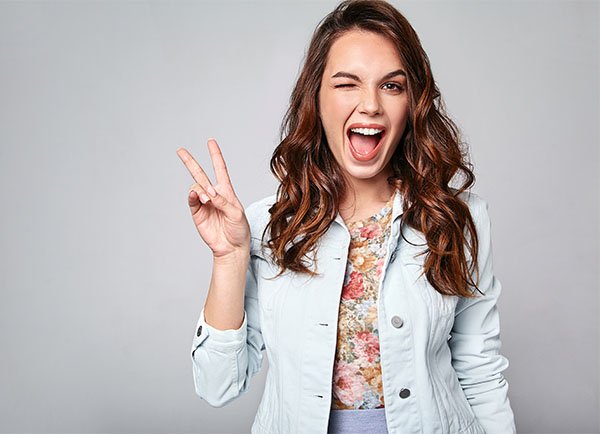 Benefits of Smile Makeovers
Boost in confidence
One of the benefits of a smile makeover in Warrnambool is how good it will make you feel about your appearance.
Many of our patients tell us that they gained a significant amount of confidence because of their smile makeover Warrnambool.
Excellent first impression
Whether we like it or not, our smile is one of the first things others notice about us – and first impressions are important. Smile makeovers give us a chance to give off a pleasant first impression.
Whiter, brighter smile
Our primary focus is on delivering a natural-looking, brighter, whiter smile. A balanced, uniform and dazzling smile makes you look more youthful, vibrant and attractive.
Streamlined treatment
Smile makeovers in Warrnambool maximise your time and budget. This comprehensive procedure combines all cosmetic and restorative treatments into one plan, so your dentist can perform each step in an order that makes the most sense.
Improved health and function
While the main goal of a smile makeover is to improve the appearance of your smile, you may enjoy certain health benefits as well. As a result, overall oral health can be improved.
Smile Makeovers in Warrnambool
Get started on a smile makeover today!
Consult with your Warrnambool dentist to find out how you can improve your smile.
With good preparation, advanced techniques and experience, we provide great results that will leave you smiling and satisfied. We take pride in providing comprehensive cosmetic dental procedures for that smile you deserve.
Smile Makeovers in Warrnambool
Call us on (03) 5562 4433 or visit us at 454A Raglan Parade in Warrnambool.
Dental FAQ's
Listed below are the most commonly asked questions we receive from our patients.
Your Title Goes Here
Your content goes here. Edit or remove this text inline or in the module Content settings. You can also style every aspect of this content in the module Design settings and even apply custom CSS to this text in the module Advanced settings.
What is a smile makeover?
A smile makeover is a combination of two or more cosmetic dental procedures – a treatment plan tailored to your unique needs. Warrnambool Dental can combine many cosmetic procedures, including teeth whitening, dental bonding, and veneers.
What can I do to maintain a bright and healthy smile from home?
With regular dental care, you can help your whitening results last longer, keeping your smile brighter and more beautiful.
Every day, you should brush your teeth twice and floss at least once. Limiting drinks with dark pigments can also reduce the reappearance of stains. With good oral hygiene, you can enjoy a gorgeous, healthy smile.