Temporomandibular Joint Disorder
TMJ Treatment Warrnambool
Temporomandibular Joint Disorder, or TMD (sometimes called TMJ), is a set of symptoms associated with the joint connecting the lower jaw to the skull, commonly referred to as the jaw joint.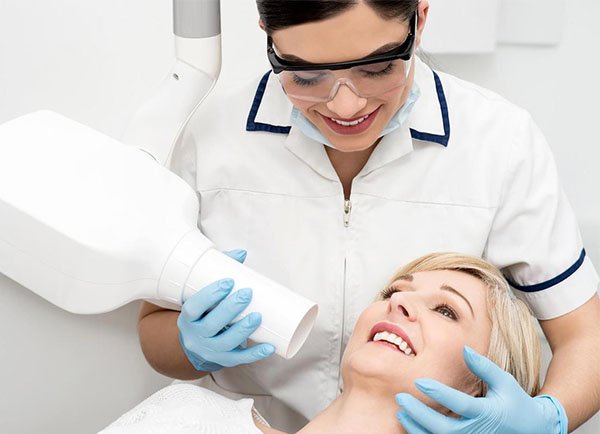 You can locate the jaw joint by placing your fingers in front of your ear and opening and closing your mouth.
TMD has many causes and symptoms, which could make the diagnosis complicated.
The best approach is to organise a diagnosis with your healthcare physicians and your dentist.
They may collaborate to determine the problem and create a treatment plan that suits your diagnosis and symptoms.
Because causes of TMD can significantly vary, it is important to rule out all possible causes before moving forward with a treatment plan.
Symptoms of TMJ or TMD
TMD or TMJ symptoms vary widely and include:
Sore jaw muscles
Sinus/nose issues
Pain in the neck or back
Frequent headaches or migraine
Tinnitus (ringing ears) or ear pain
Incorrect bite
Pain chewing or when opening mouth wide
Inability to open mouth wide
Pain opening or closing mouth
Facial pain or tension
Difficulty moving jaw
Causes of TMD
Causes vary widely and can include:
Injuries to jaw or jaw joint
Rheumatoid arthritis or osteoarthritis
Ear infection
Poor dental work
Bruxism, or grinding of the teeth
Persistent clenching of the jaw
Stress
Occlusion issues
Anatomical abnormalities
TMD Diagnosis
Your Warrnambool dentist will discuss your symptoms and examine your jaw by doing the following:
Listen to and feel your jaw when you open and close your mouth
Observe the range of motion in your jaw
Press on areas around your jaw to identify sites of pain or discomfort
If your doctor or dentist suspects a problem, you may need:
Dental X-rays to examine your teeth and jaw
CT scan to provide detailed images of the bones involved in the joint
MRI to reveal problems with the joint's disk or surrounding soft tissue
TMJ arthroscopy is also used in the diagnosis of a TMJ disorder. During TMJ arthroscopy, your dentist inserts a small thin tube into the joint space, and an arthroscope (small camera) is then inserted to view the area and to help determine a diagnosis.
Warrnambool TMJ Treatment
Depending on the diagnosis, treatment may include:
Orthodontics
In many cases, TMD is the result of dental problems and can be resolved with orthodontic treatment or restoration.
Wearing Mouthguards and Splints
Treatment for TMJ or TMD may include wearing a special mouthguard that protects your teeth from damage when you grind your teeth at night.
Dental Appliance
Depending on the diagnosis, your dentist may recommend that you wear equipment such as an oral splint to correct the problem.
Surgery
If deemed necessary, you may choose to receive surgical treatment for your condition. Surgery may be required to relieve pain in the case of structural disorders that cannot be treated using any other method.
Before surgery can be considered necessary, you may receive X-rays, an MRI (magnetic resonance imaging), and a CT scan to diagnose the condition properly.
If surgery is deemed necessary, you may be referred for maxillofacial, oral, or open joint surgery.
Temporomandibular Joint Disorder Treatment in Warrnambool
To learn more about TMD treatments and how we can help you, visit your Warrnambool dentist today!
Temporomandibular Joint Disorder in Warrnambool
Call us on (03) 5562 4433 or visit us at 454A Raglan Parade in Warrnambool.