Same-Day Dental Emergency Appointment Available in Warrnambool
Leading Dental Practice in Warrnambool
Warrnambool Dental is dedicated to helping you with 24/7 emergency instant pain relief.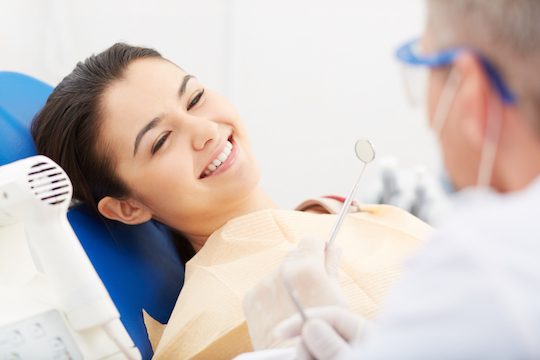 Toothache or Dental Pain Warrnambool
Toothache is the pain in and around the teeth and jaws that is usually caused by tooth decay.
A toothache is caused when the nerve in a tooth is irritated, but there are several other causes of tooth pain.
Be sure that you will receive the best treatment & experience.
Be assured that our Warrnambool team shall provide you with The Right Choices.
We are committed to excellence in dental care & service.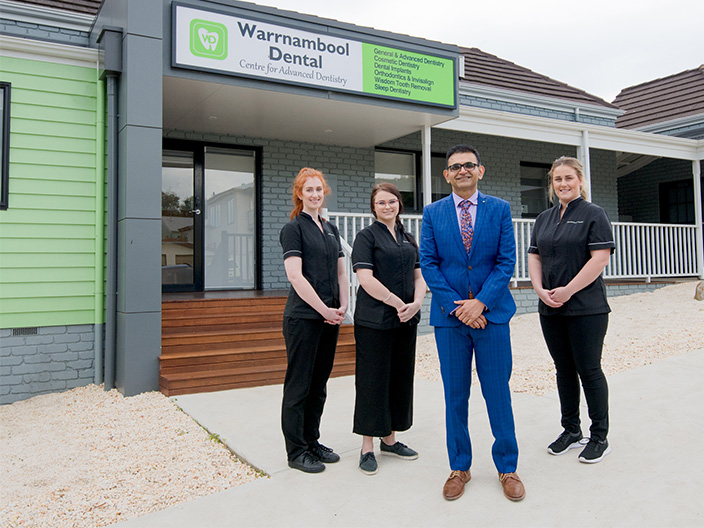 "Quality is never an accident; it is the result of high intention, sincere effort, intelligent direction and skilful execution; it represents the wise choice of many alternatives."
Risks Factors for Toothache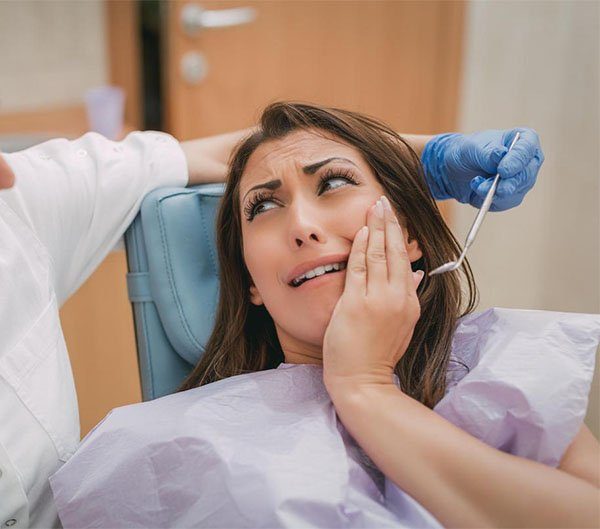 Risk factors for toothache include:
dental infection
plaque
decay
injury
cracked teeth
poorly placed fillings or crowns
failing or leaking fillings or crowns
tooth loss
There are instances, however, where pain originating from outside the mouth spreads to the mouth, giving the impression that the pain is from a tooth.
This often occurs when there is a problem in the jaw (temporomandibular joint disorder), ears, nerves, or sinuses.
Heart problems can also give a sensation of dental pain. Pregnancy can also be a risk for dental problems that lead to pain. Due to fluctuating hormone levels during pregnancy, gingivitis and tooth decay can occur.
Signs and Symptoms of Toothache
Signs of toothache include:
Pain that may be sharp, throbbing, or constant. In some cases, pain results only when pressure is applied to the tooth.
Swelling around the tooth.
Fever or headache that lasts for days.
Foul-tasting drainage from the infected tooth.
A bad odour from the mouth.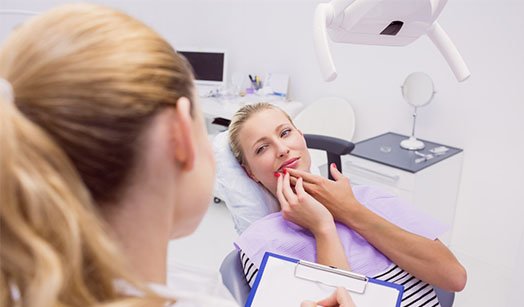 When to See a Dentist
See your Warrnambool dentist if you have toothache:
that last more than two days
that doesn't go away even when you take painkillers
with a high temperature, pain when you bite, red gums, or a bad taste in your mouth
and your cheek or jaw are swollen
What Happens When You Visit Warrnambool Dental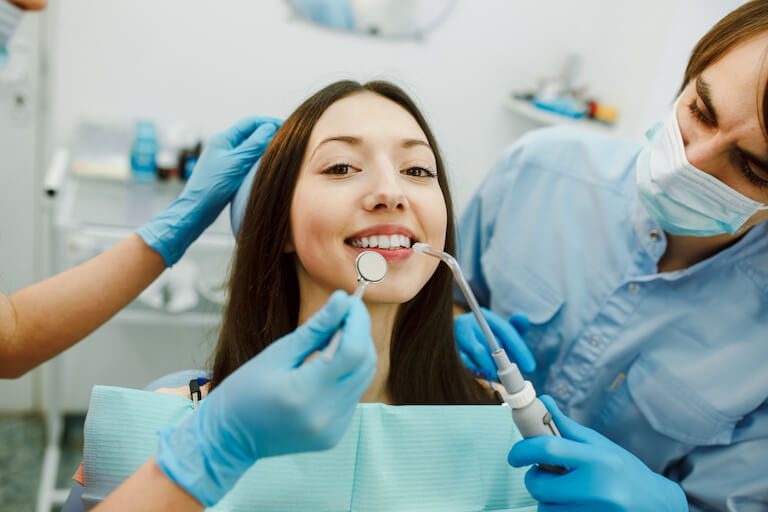 To treat your toothache, your Warrnambool dentist will first need to see your medical history and conduct a physical examination.
Your dentist will ask you questions about the pain, such as when the pain started, how bad it is, where the pain is located, what makes the pain worse, and what makes it better.
Your dentist will examine your mouth, face, and neck for signs of complications. If needed, X-rays may be taken as well as other tests, depending on what your dentist suspects are causing your toothache.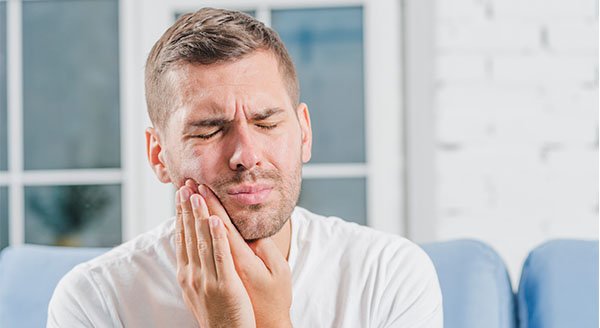 Treatments for a Toothache
Treatment for a toothache depends on its cause and severity. If tooth decay is causing the toothache, your dentist will fill the cavity or possibly extract the tooth, if necessary.
A root canal treatment might be necessary if the cause of the toothache is determined to be an infection of the tooth's nerve.
Bacteria that have gone into the inner parts of the tooth cause such an infection. An antibiotic may be prescribed if there is fever or swelling of the jaw.
Toothache Prevention
The only way to prevent toothaches is to practise a regular oral hygiene routine.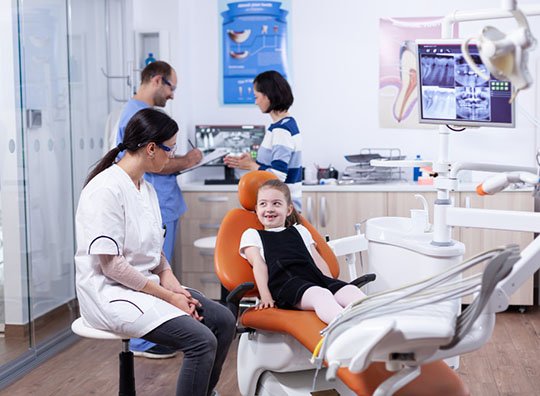 For instance, failure to brush and floss regularly after meals can significantly increase your risk of developing cavities, which can cause toothaches.
Here are a few tips to help reduce your risk for developing a toothache:
Brush at least twice a day, preferably after meals and snacks.
Floss at least once a day to prevent gum disease.
Visit your dentist regularly for oral examinations and professional cleaning.
The Warrnambool Dental has helped many patients deal with their anxiety and has given them the treatment they need and deserve.
Despite what you may think or the state of your teeth, it's never too late to see a dentist.
Most people suffering from anxiety are relieved to find out that dental treatment is not as bad as they imagined and are all too happy to continue treatment and regularly visit, after they see and understand the benefits of going to the dentist.
We are here to help you answer these & more questions thoroughly.
Take The Step.
Call Warrnambool Dental.
A smile can open doors and change lives.
(03) 5562 4433
Frequently Asked Questions
About Dental Emergencies
Your Title Goes Here
Your content goes here. Edit or remove this text inline or in the module Content settings. You can also style every aspect of this content in the module Design settings and even apply custom CSS to this text in the module Advanced settings.
1. What is a dental emergency?
A dental emergency is usually associated with pain, swelling, or discomfort and is often when the patient decides to not help themselves.
2. How soon should I see a dentist?
Right away. Getting to your Warrnambool dentist within 30 minutes after the injury can make the difference between saving or losing your tooth.
3. How long does a toothache last?
The duration of a toothache is dependent on the cause of the pain. If the symptoms last for more than 24 hours, visit your Warrnambool dentist as soon as possible.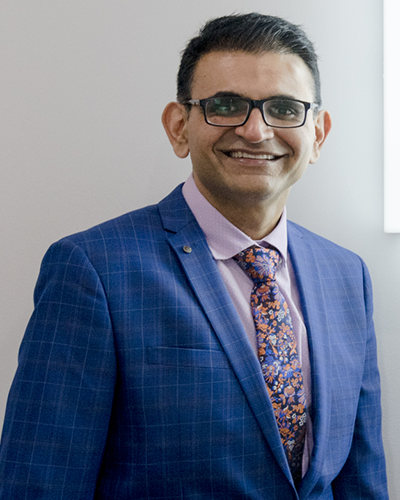 Dr Nishant Hurria
Dr Nishant Hurria is an Australian-based health professional and the principal dentist of Warrnambool Dental with a special interest in Crowns & Bridges and Dental Implants.