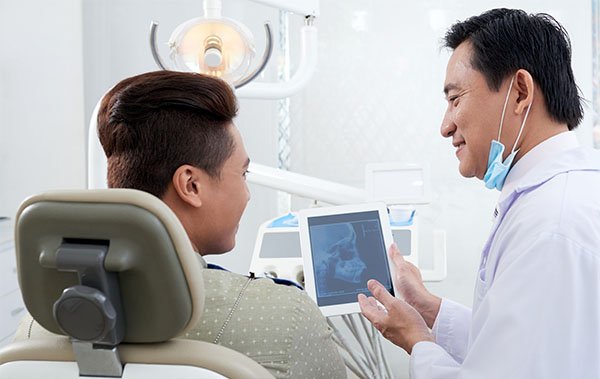 Diseases of the Jaw Warrnambool
A healthy mouth doesn't only have strong teeth and gums. Our jaws need to be in excellent condition, too.
Our jaws are prone to many dental and medical problems, ranging from TMJ disorder to jawbone infection.
At Warrnambool Dental, we encourage you to pay attention to the health of your jaw, just as you pay attention to the health and beauty of your teeth and gums.
To achieve optimal oral wellbeing, it's important to keep every part of your mouth free from issues and diseases.
Jawbone Infections
Jawbone infection (also called dental abscess) takes place when cavities are left untreated, and the tooth pulp is infected due to bacteria build-up.
If left ignored, this can spread to the jaw and cause even worse health problems.
Jawbone infection symptoms may include, mouth or jaw pain, redness, swelling and pus drain on the area.
If you have any of the abovementioned symptoms, call your Warrnambool dentist immediately.
Immediate treatment includes the removal of the source of the infection, usually through root canal treatment.
Antibiotics may be used in some cases but are rarely needed for dental infections. Sometimes, a tooth may need to be extracted.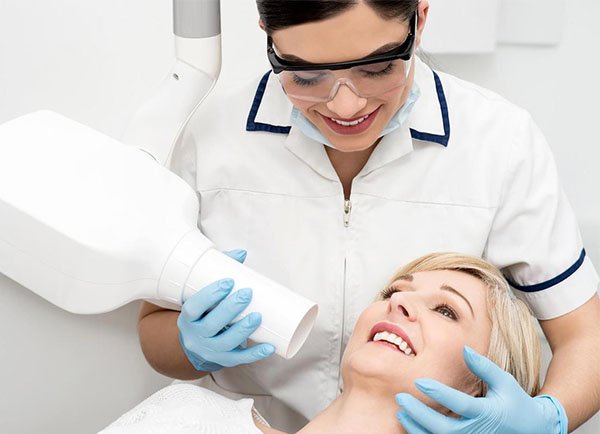 Temporomandibular Joint Disorder
Temporomandibular joint disorders are another type of jaw-related illness.
Damage occurs to the TMJ when a cartilage slips out of position. One suffering from this condition might have a hard time opening their mouth very wide without pain or clicking noises.
This is usually the result of clenching your jaw or grinding your teeth over a long time, usually while sleeping.
TMJ disorders cause facial pain, severe headaches, dizziness, and neck and back pain.
Treatment for TMJ disorders will depend on your level of discomfort and the root cause. It is best to consult your Warrnambool dentist, who will examine you and suggest the best form of treatment for you.
Osteonecrosis
Osteonecrosis of the jaw occurs when there is an obstruction in the blood supply of the jawbone. This may happen after tooth extraction or tooth loss.
Risk of osteonecrosis is higher when there's previous damage to the bone.
Consult your Warrnambool dentist, who will be glad to discuss your options with you.
Any surgical or invasive procedure carries risks of jaw diseases. Before proceeding with any surgical or invasive procedure, you should seek a second opinion from a qualified health practitioner.
Diseases of the Jaw in Warrnambool
We assure you of safe and effective dental and jaw care. We provide customised treatments tailored just for you!
Visit your Warrnambool dentist today!
Diseases of the Jaw in Warrnambool
Call us on (03) 5562 4433 or visit us at 454A Raglan Parade in Warrnambool.