IT'S TIME TO CLOSE THE GAP
Leading Dental Practice in Warrnambool
Warrnambool Dental is dedicated to helping you create the smile of your dreams.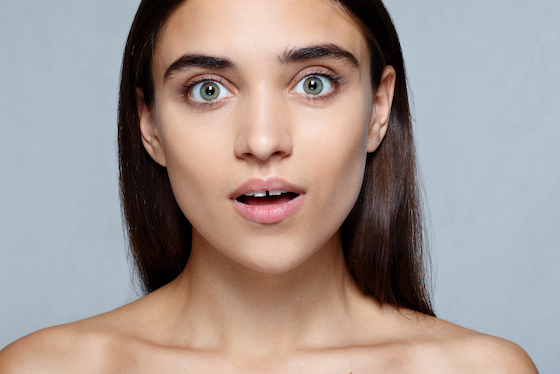 Teeth Spaces/Gaps Warrnambool
Teeth spaces/gaps are undesired areas between two or more teeth; some persons have just one gap (a diastema), while others have multiple.
Teeth spaces/gaps can be closed with orthodontics or orthodontic and prosthetic treatment.
In the hands of a skilled orthodontist, braces or Invisalign therapy can be excellent solutions for correcting gaps between teeth and creating healthy, correctly aligned smiles for people of all ages.
Be sure that you will receive the best treatment & experience.
Be assured that our Warrnambool team shall provide you with The Right Choices.
We are committed to excellence in dental care & service.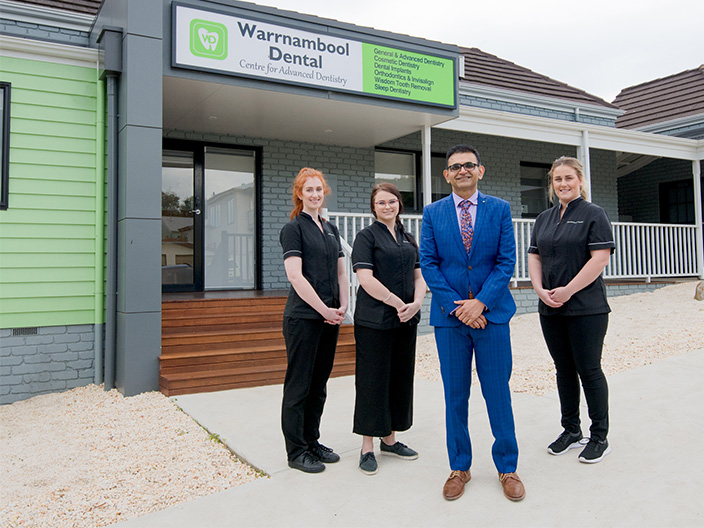 Top-Rated Dentist
Creating the Best Experience
Find Out Why Our Clients Are Smiling
Your Smile is our Passion & Priority
For Your Convenience
Easy Parking in CBD
Ample Car Parking Across the Practice in Warrnambool CBD
Dental Expertise
Dr Nishant Hurria
Dr Nishant Hurria has extensive experience in Advanced Dentistry.
Smile Now, Pay Later
Start Smiling Now!
Interest-Free
Claim From Health Funds.
Easy Application
Easy Setup at practice.
Advanced Technology
State-of-the-art Technology
Smile with Full Confidence!
We design & create your dream smile.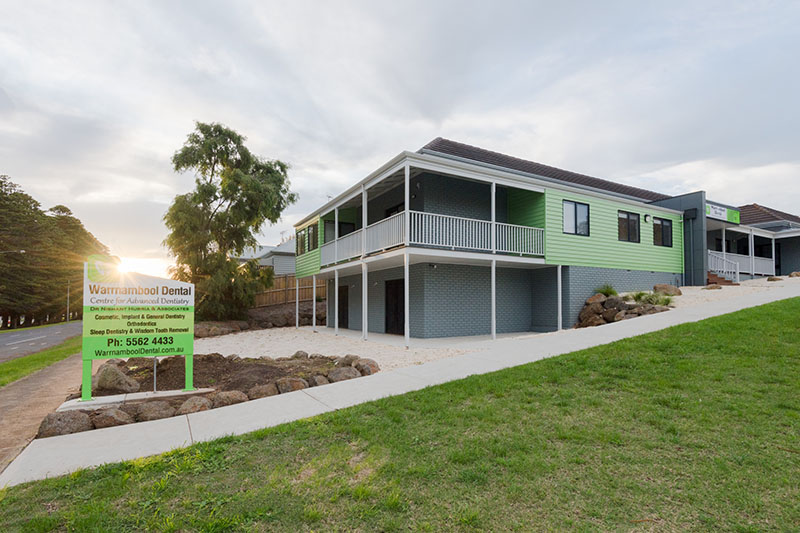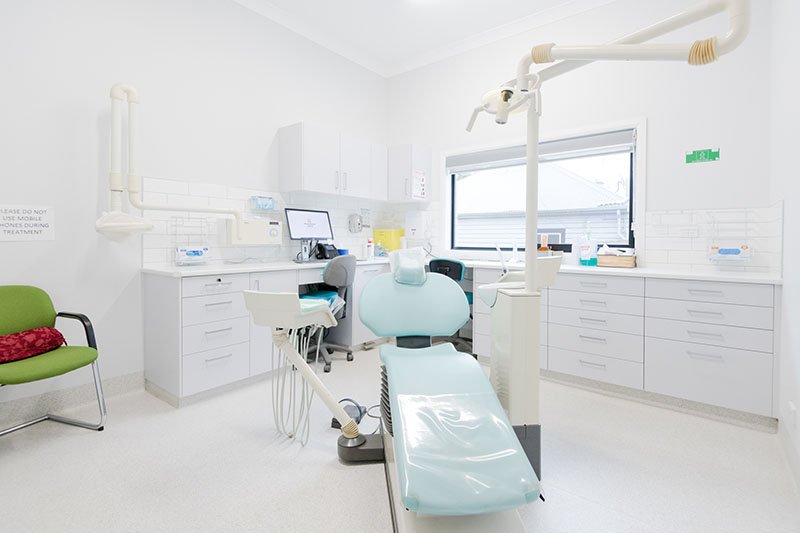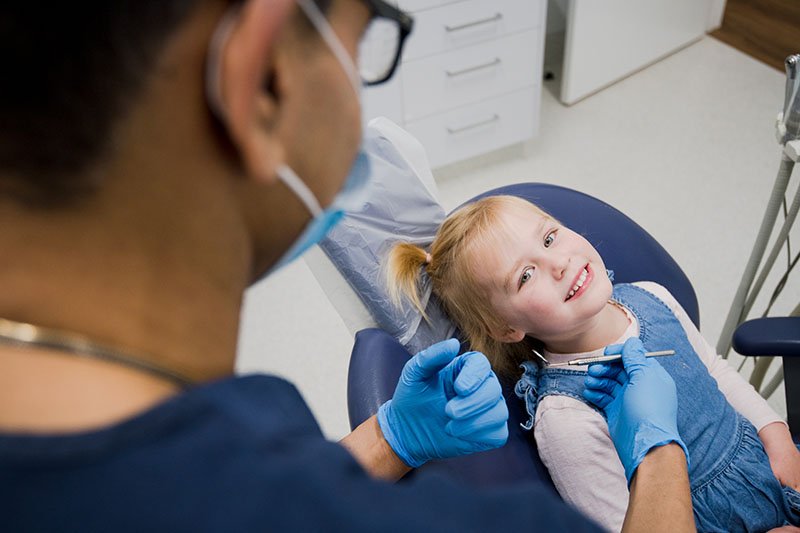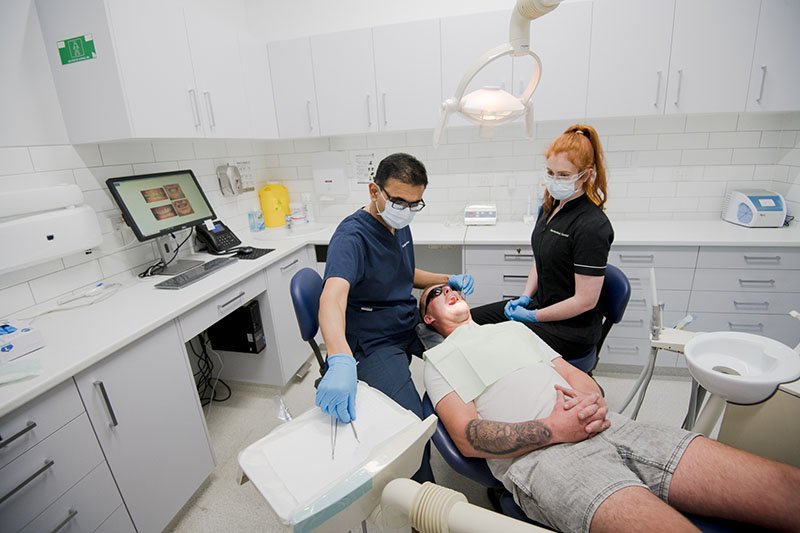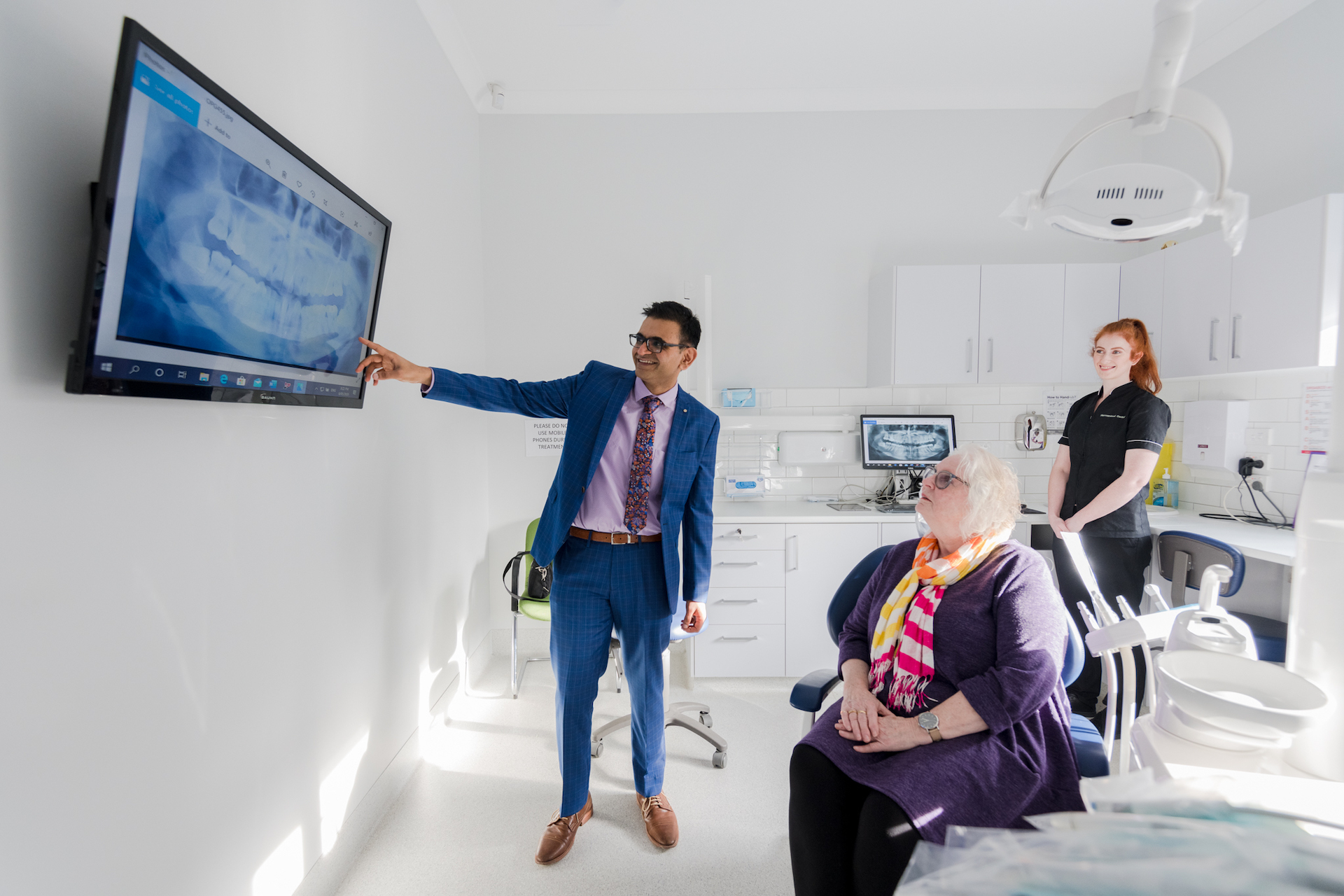 "Quality is never an accident; it is the result of high intention, sincere effort, intelligent direction and skilful execution; it represents the wise choice of many alternatives."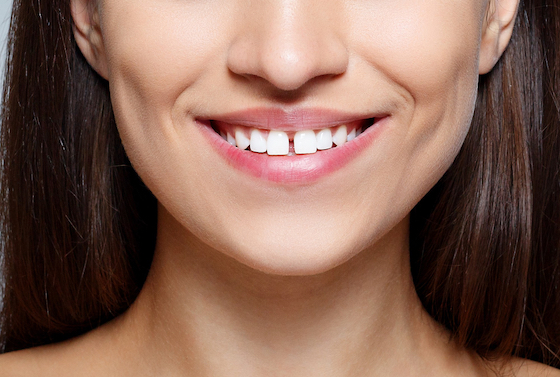 What Are Teeth/Spaces Gaps?
Gaps are too wide areas between two or more teeth.
Teeth spaces/gaps can form when teeth do not grow properly or are forced out of alignment. The teeth are too far apart, leaving space between them rather than touching.
Some people have just one gap — a diastema – while others have gaps between many teeth.
Causes of Teeth Spaces/Gaps
Teeth space/gap is known as a "diastema". Gaps between the upper front teeth are common, but they can form between any two teeth for various causes.
Even though your teeth gaps do not affect you cosmetically, it is critical to get the diastema evaluated by a dentist if a more severe problem such as gum disease is the reason.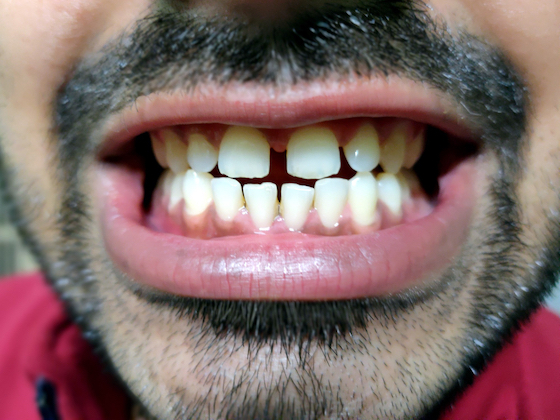 Teeth spaces/gaps can also indicate an incorrect bite, resulting in chipped or damaged teeth. A diastema can occur as a result of the following:
1. The tooth size in relation to the jawbone
Gaps between teeth can form if a person's teeth are too small in comparison to the size of their jawbone. Diastemas can run in families since jawbone and tooth sizes might be inherited.
2. Teeth that are missing or undersized
The upper lateral incisors, which are the teeth on either side of the top front teeth, are frequently involved. A gap can form between the two front teeth if the upper lateral incisors are missing or undersized.
3. Oversized labial frenum
The labial frenulum is a thin tissue that connects the gums to the top lip of the mouth. This tissue can cause a gap between these teeth if it is particularly large.
4. Gum disease
Advanced gum disease often results in tooth migration. Inflammation causes damage to the bone that supports the teeth in persons with gum disease. Teeth might become loose with time, resulting in gaps.
5. Inappropriate swallowing reflex
The tongue is pressed against the mouth's roof when the swallowing reflex works appropriately. When swallowing, a person may push their tongue against their front teeth instead. This constant pressure on the front teeth causes them to move forwards, resulting in a gap.
6. Habits
Lip sucking, tongue thrusting, thumb sucking, and other activities that pressure the front teeth might push them forward.
7. Primary tooth loss
When a child's primary teeth, or baby teeth, fall out, they may have temporary diastemas. These gaps usually close as their permanent (adult) teeth come in. This type of gap is so prevalent in youngsters that dentists consider it a natural part of their growth. In most cases, no therapy is required.
According to research, only the central incisors have erupted in almost two-thirds of children. The two flat teeth in front of the upper jaw are central incisors.
Types of Teeth Spaces/Gaps
Solely between your front teeth and your side teeth
On one side, a space around your canines
Front tooth gap
Spaces between all of your teeth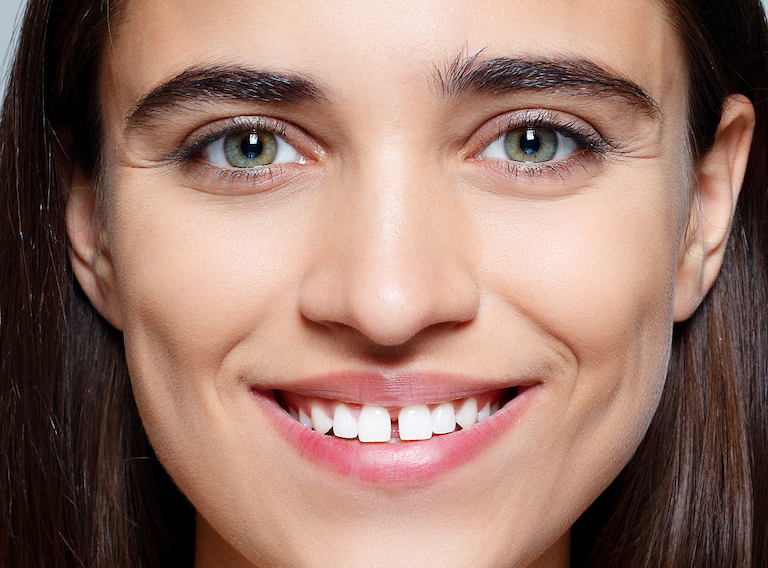 When you look in the mirror, you should see no gaps if your smile is properly aligned. On the other hand, gaps can be little and undetectable or hidden at the rear of your mouth. In certain cases, what appears to be a gap is an incorrectly rotated tooth.
Flossing is a fantastic approach to checking for gaps in your teeth. Wrap your fingers around either end of a medium-length piece of floss before inserting it between your teeth.
As the floss slides between your teeth, you should encounter some resistance. The gap is too wide if the floss slides between the teeth without contacting each tooth.
Consult a professional, competent orthodontist in an accredited, dedicated orthodontist's practice if you have gaps between your teeth. Gingival irritation, food impaction, gingivitis, and periodontitis can occur if the gaps are not treated.
Risks of Teeth Spaces/Gaps
The gaps between your teeth might impact your confidence and comfort with your smile. Sadly, gaps are more than a cosmetic problem. If gaps between your teeth aren't filled, they'll continue to shift, causing issues like misaligned teeth.
If your teeth aren't properly aligned, the forces from eating or closing your mouth might cause chipping and cracking.
Teeth spaces/gaps make you more susceptible to mouth infection. Food particles can get stuck between teeth, allowing bacteria to thrive and spread. Gum sensitivity, cavities, and bad breath can all be caused by increased bacterial activity on the gums and teeth.
In extreme circumstances, gaps between your teeth can be dangerous to your general health. Bacteria can enter your bloodstream through your teeth and gums, attacking the rest of your body. People with poor dental health and oral infections are more likely to develop heart disease and other organ problems.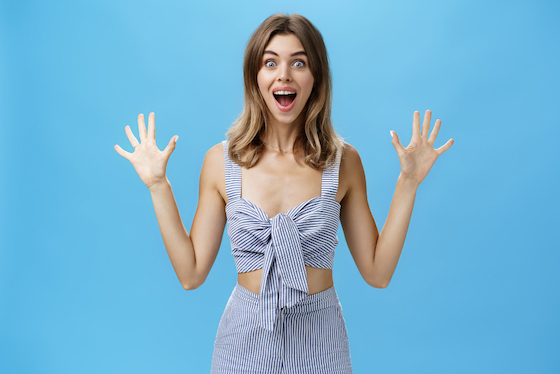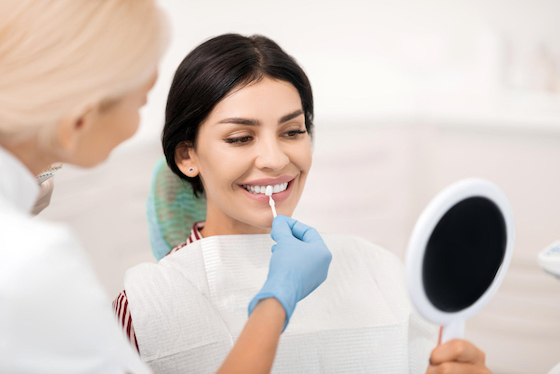 Teeth Spaces/Gaps Treatment
Depending on the underlying cause, treatment for a diastema may or may not be required. For some, a diastema is merely a cosmetic issue that does not suggest a concern such as gum disease.
A dentist can help evaluate the best option if treatment is not medically essential, but the person prefers to close the gap for aesthetic reasons.
Bonding, veneers, and braces are the three most common procedures cosmetic dentists use to close gaps between teeth. Although braces are most effective in children, they can also be used to adjust spacing and close gaps in adults.
Bonding is a dental treatment approach that involves adding material to the teeth to improve their size, form, and spacing. A tooth-coloured composite resin is applied like a putty first, then hardened using a UV light. Bonding can make teeth appear larger, reducing the size of gaps between teeth.
Veneers are porcelain or ceramic covers that cover the teeth instead of composite resin. Veneers, like bonding, are an additive way of concealing gaps by gently enlarging the teeth. Veneers are more expensive than bonding, but they are also more long-term.
Prevention
It is impossible to avoid every occurrence of diastema.
But if gum disease or bad habits are the culprits, practising excellent dental hygiene can assist by:
Brush your teeth twice a day
Floss once a day
Visiting Warrnambool dentist regularly for check-ups and cleanings
Avoiding thumb sucking and assisting youngsters in breaking the habit
Improving swallowing reflexes
We are here to help you answer these & more questions thoroughly.
Take The Step.
Call Warrnambool Dental.
A smile can open doors and change lives.
(03) 5562 4433
Frequently Asked Questions
About Teeth Spaces/Gaps
1. When to see a dentist?
If a person or child has a diastema and is concerned about it, they should consult their dentist. A dentist or orthodontist can determine the root cause and, if necessary, advise therapy. Orthodontists should evaluate all youngsters by the age of seven.
2. How long does it take to fill a teeth gap?
Because each instance is different, it is determined by the specifics of your condition and the gaps themselves. A single small gap can be repaired in 6-9 months with braces or Invisalign therapy; numerous gaps can take 12 months to 2 years to fix completely in a safe, effective, and long-lasting manner.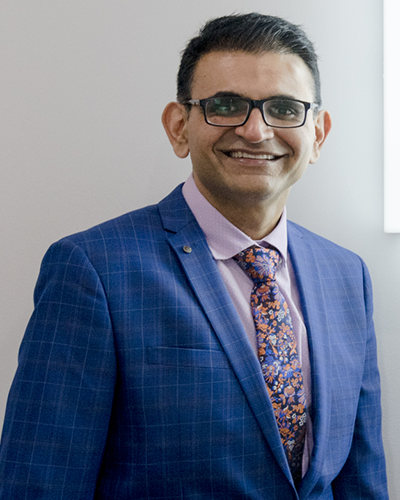 Dr Nishant Hurria
Dr Nishant Hurria is an Australian-based health professional and the principal dentist of Warrnambool Dental with a special interest in Crowns & Bridges and Dental Implants.