Gum Contouring & Gum Lift
Leading Dental Practice in Warrnambool
Warrnambool Dental is dedicated to helping you create the smile of your dreams.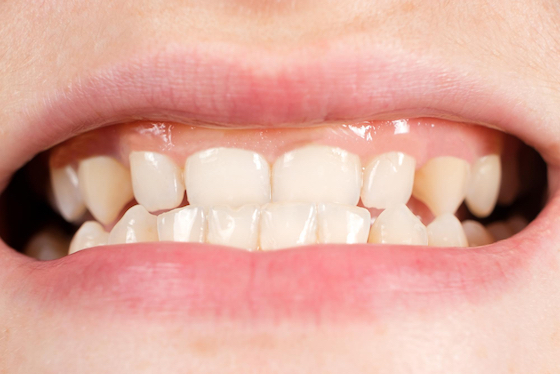 Gum Contouring & Gum Lift Warrnambool
Feel self-conscious due to a gummy smile? Your gums may cover your teeth more than usual if you have an overgrowth of gum tissue.
Feel the transformative power of a smile through gum contouring & gum lift at Warrnambool Dental.
We provide gum contouring for customers who want a more traditional, healthy smile (also known as a gum lift or gum lengthening).
What is gum contouring?
Gum contouring is a minimally invasive cosmetic procedure that uses laser technology to reshape or remove extra gum tissue.
A laser is used carefully in gum surgery to remove and seal extra gums without bleeding, with no cuts or
The entire gum lift procedure is painless. Gum contouring can dramatically improve the overall balance and appearance of your smile.
Be sure that you will receive the best treatment & experience.
Be assured that our Warrnambool team shall provide you with The Right Choices.
We are committed to excellence in dental care & service.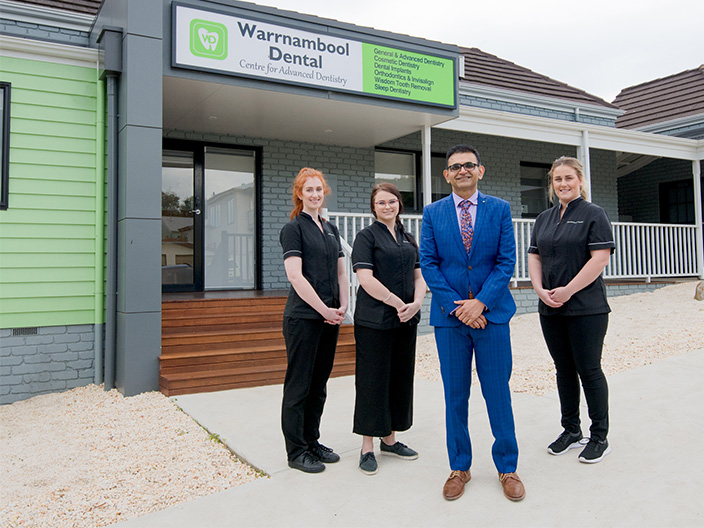 Top-Rated Dentist
Creating the Best Experience
Find Out Why Our Clients Are Smiling
Your Smile is our Passion & Priority
For Your Convenience
Easy Parking in CBD
Ample Car Parking Across the Practice in Warrnambool CBD
Dental Expertise
Dr Nishant Hurria
Dr Nishant Hurria has extensive experience in Advanced Dentistry.
Smile Now, Pay Later
Start Smiling Now!
Interest-Free
Claim From Health Funds.
Easy Application
Easy Setup at practice.
Advanced Technology
State-of-the-art Technology
Smile with Full Confidence!
We design & create your dream smile.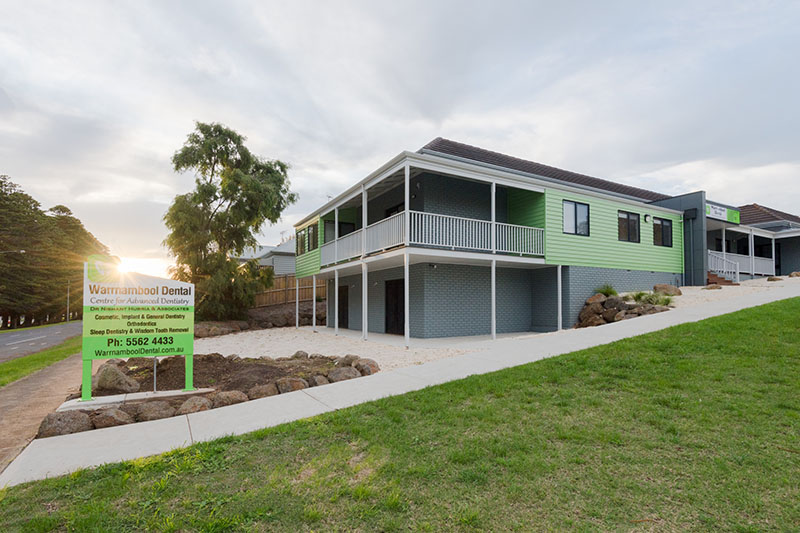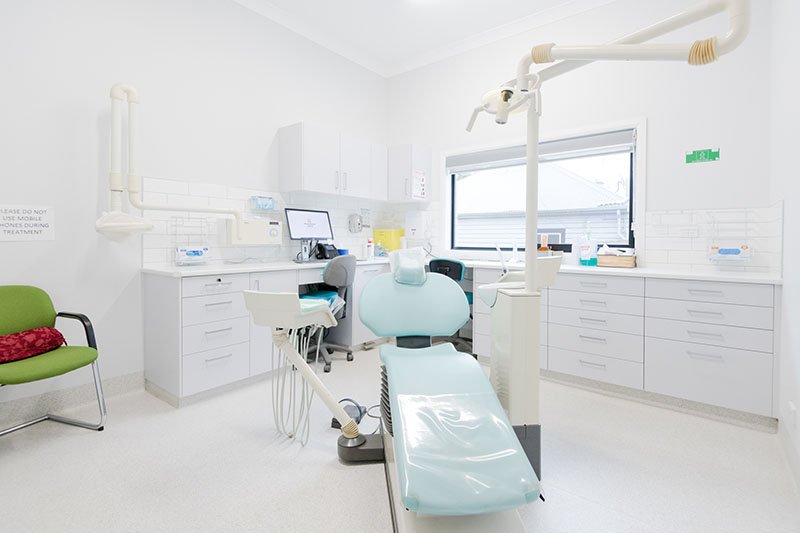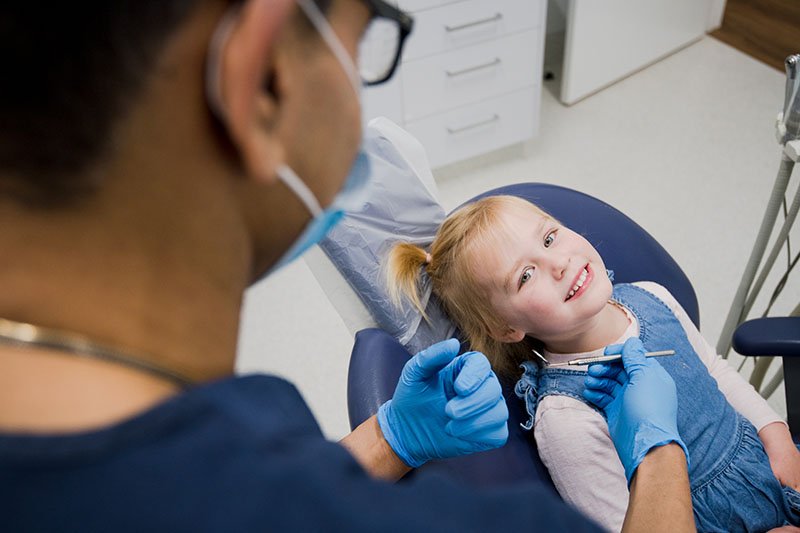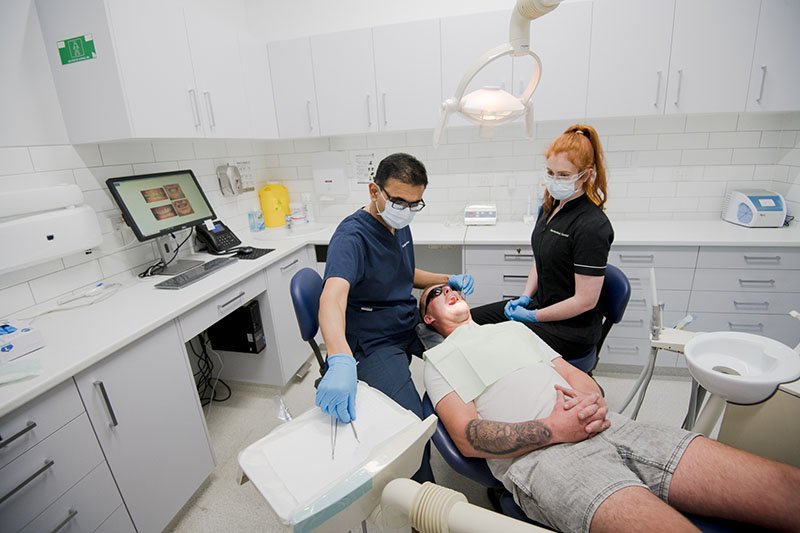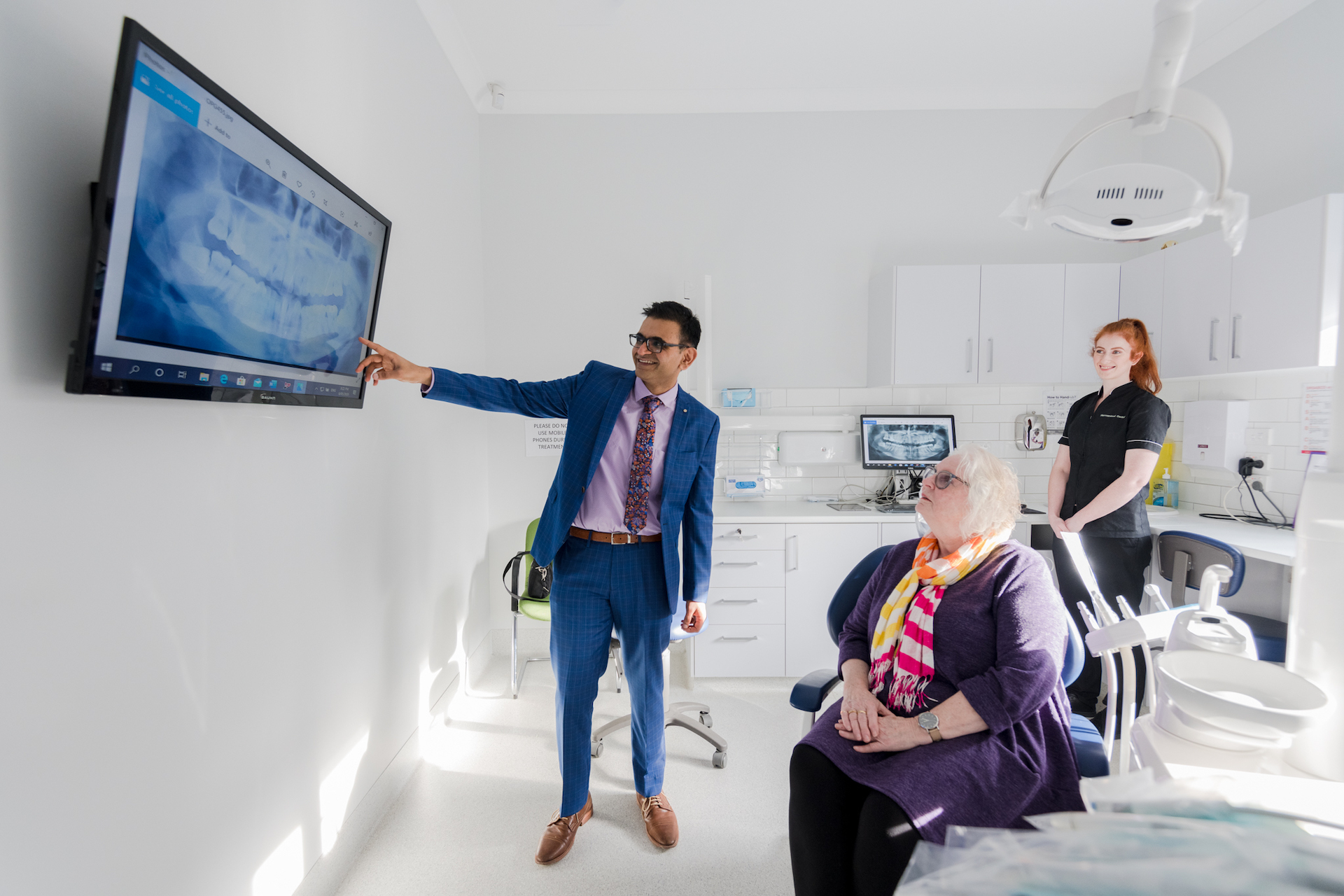 "Quality is never an accident; it is the result of high intention, sincere effort, intelligent direction and skilful execution; it represents the wise choice of many alternatives."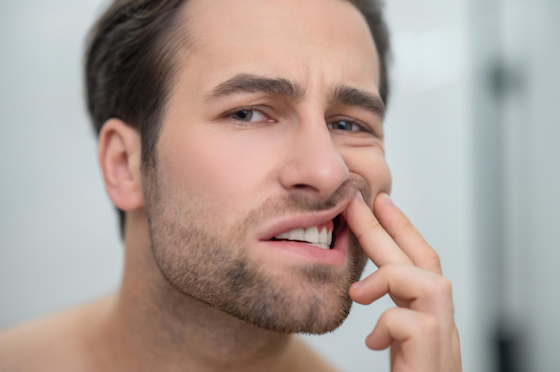 What causes gums to be uneven?
Several circumstances can cause too-low or too-high gums. Gums that cover a significant percentage of your teeth might make them appear small. This could be due to heredity, a specific health issue, or the use of certain prescription drugs.
Gum recession, a disease in which gum tissue pulls back from a tooth and exposes the tooth's base, is a common cause of overly high gums that make your teeth appear longer.
Gum recession can cause major dental problems such as decay and tooth loss and make your teeth appear longer. Periodontal disease, or the degradation of the teeth's supporting components (gums and bone), can cause gum recession.
When is it necessary for medical reasons?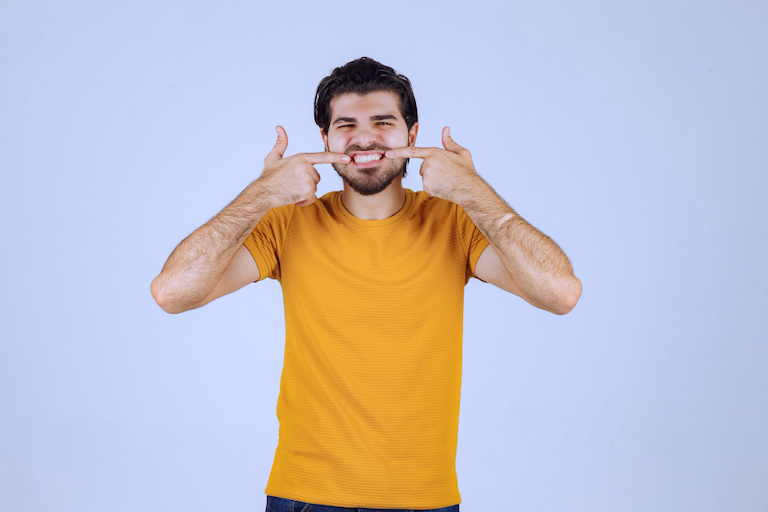 Gum contouring is frequently done for cosmetic reasons. However, there are situations when it is medically necessary.
Gum contouring could be a therapy option if you have periodontal disease. On the other hand, your dentist will first consider nonsurgical treatment methods for gum disease. Antibiotics to kill bacteria and infection or dental cleanings to restore gum health are examples.
If these efforts fail, your dentist may recommend pocket reduction surgery on the gums and surrounding bone to save the tooth. You may also need regeneration surgery to replace damaged bone and gum tissue.
These operations may include gum contouring. In this situation, dental insurance may cover the expense, or a portion of it, if treatment is judged a medical necessity. Contact your dental insurance carrier to discover what is covered and whether there are any out-of-pocket expenditures.
Gum Contouring & Gum Lift Procedure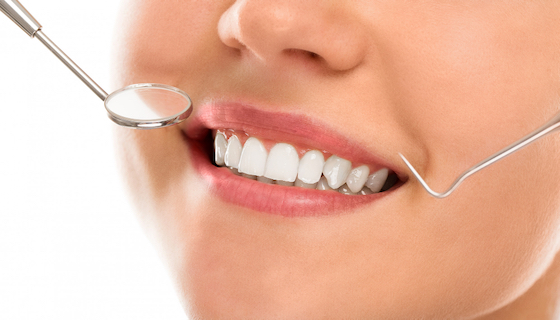 A gum contouring & gum lift surgery both aim to reshape the gum line and restore your teeth's natural proportions. This will make your gum line more even and highlight the natural attractiveness of your smile.
What happens during your surgery will be determined by how badly your gums are afflicted and what alterations are required to improve their appearance. Most gum contouring treatments are conducted under local anaesthesia, but sedation may be used if necessary.
The following is a simple explanation of how gum surgery works:
The gums must be numbed with a local anaesthetic before performing a gum lift.
Depending on factors such as dental anxiety, the type of anaesthesia you receive for gum surgery may vary.
Gum surgery uses a laser light directed at areas of excess gum tissue. The gums will be reshaped by the laser.
This gum lift operation normally takes 20 to 30 minutes, and recovery is quick because the laser seals the area as it eliminates excessive tissue.
With gum surgery, there is no need for stitches.
Some issues may cause the gum lift process to be delayed. Patients may occasionally see substantial bone growth in their mouths. Because excessive bone development will obstruct the gum lift treatment, bone contouring will be required with gum surgery.
Depending on the state of your teeth, veneers may be applied following either of these procedures to help make your teeth appear brighter and more natural.
Gum Contouring & Gum Lift Aftercare
A gum contouring surgery usually causes slight discomfort during recovery, but it is generally easy to resume normal activities afterwards.
For up to a week, a patient may experience sore or swollen gums, and it is recommended that they avoid rough, seeded, or spicy foods during this period.
Gum contouring is frequently performed at Warrnambool Dental as part of a more comprehensive treatment plan for a patient's smile.
Other frequent components that may be included in the operation at the same time include dental crowns or porcelain veneers. Financing may be available to help you pay for your gum lifting treatment.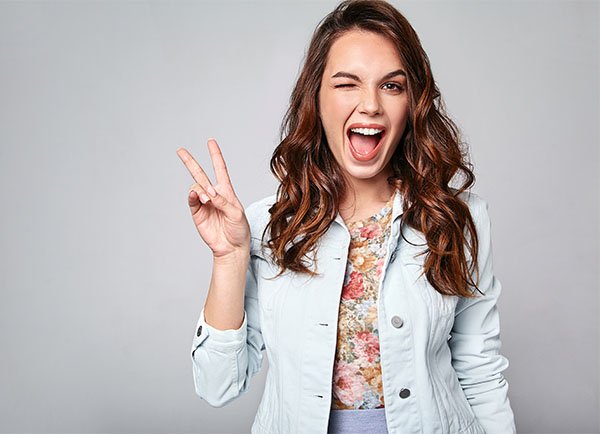 Gum Contouring & Gum Lift Experience
Gum contouring appropriateness can only be decided after your dentist has evaluated several parameters, including your overall medical and dental condition, the degree and source of excess gum tissue, the level of pigmentation, and gum overgrowth.
Before deciding to undergo this treatment, you may desire to speak with one of our board-certified dentists about various topics. This involves inquiring about the dentist's qualifications and experience, alternative treatments, cost, and if you qualify for gum contouring.
We are here to help you answer these & more questions thoroughly.
Take The Step.
Call Warrnambool Dental.
A smile can open doors and change lives.
(03) 5562 4433
Frequently Asked Questions
About Gum Contouring & Gum Lift
1. Gum contouring is performed by what kinds of doctors?
Gum contouring can be done by general dentists and periodontists (gum specialists).
2. How long does recovery take?
Gum contouring has a short recovery time, but depending on the scope of the surgery, total healing could take days or weeks. Depending on how you feel and any pain, you may need to limit some activities for a day or two.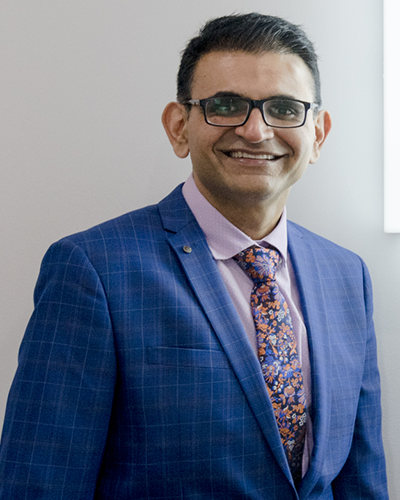 Dr Nishant Hurria
Dr Nishant Hurria is an Australian-based health professional and the principal dentist of Warrnambool Dental with a special interest in Crowns & Bridges and Dental Implants.