Broken Dentures
SAME-DAY DENTAL EMERGENCY APPOINTMENT AVAILABLE IN WARRNAMBOOL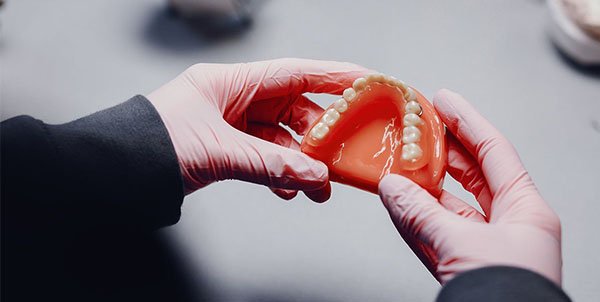 Broken Denture Repair Warrnambool
Dentures endure a lot of abuse: chewing, grinding, dropping.
Whether because of an accident, regular wear and tear or because of a poor dental job, dentures eventually break or wear out.
When your dentures reach their breaking point, do not worry! Book an appointment at Warrnambool Dental for a worry- and hassle-free – denture repair.
Common Causes of Broken Dentures
There are several things that can lead to broken dentures, such as:
Natural wear and tear
Although constructed from strong materials, all dental restorations have a breaking point, and dentures are not an exception. Despite their durability, years of chewing, biting, grinding, and other teeth functions can cause them to wear out.
Accidental Breakage
Accidents can happen anytime, anywhere. Even the most cautious person may have an accident. Damage from dentures accidentally falling while cleaning, is one example.
Abuse
Dentures have their limitations. To maximise their functions, you have to follow precautionary measures. For example, using your dentures outside their normal functions or abusing their limits can cause them to break.
Ill-fitting dentures
Ill-fitting dentures can be caused by progressive bone loss or poor dental work. If you feel discomfort while wearing your dentures, visit your Warrnambool dentist immediately.
Broken Dentures: What to do?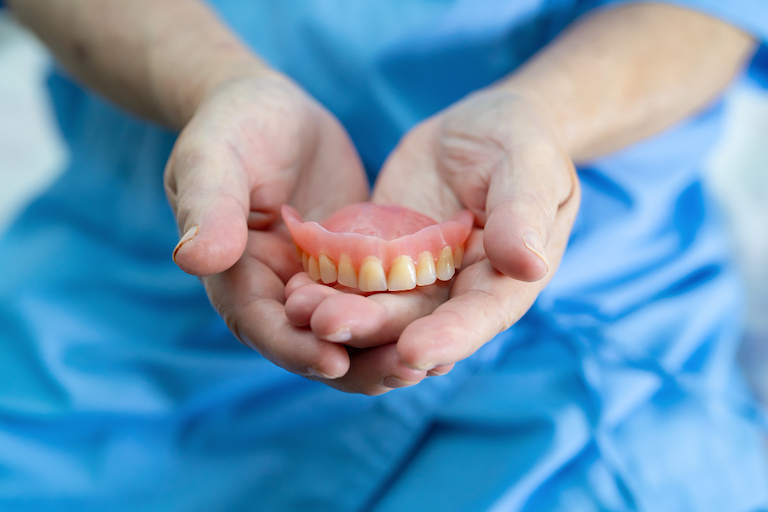 Emergencies are unpredictable. However, alertness and caution can help lessen their effects. When cleaning your dentures, check for cracks and breakage.
If there are cracks on your dentures, do not attempt to fix them by yourself.
You might think about using denture repair kits available in drugstores, but this only worsens the damage. It takes the skill and knowledge of a professional to repair your dentures.
Call your Warrnambool dentist immediately to have your dentures repaired as soon as possible. If there is minor damage, your dentist may repair them in the office, immediately.
If the dentures are broken or if they don't fit you perfectly, new measurements will be taken for your new dentures.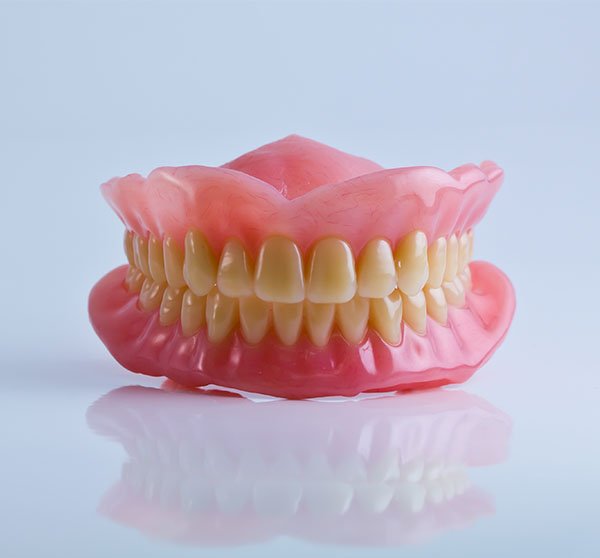 Denture Care Instructions
Partial or full dentures need proper care to keep them clean, stain-free, and looking their best.
For good denture care:
Remove and rinse dentures after eating.
Handle your dentures carefully.
Clean your mouth after removing your dentures.
Brush your dentures at least daily.
Soak dentures overnight.
Wash dentures thoroughly before putting them back in your mouth, especially if you're using a denture-soaking solution.
Schedule regular dental check-ups.
See your Warrnambool dentist if you have a loose fit or if they start becoming loose.
Broken Denture Repair in Warrnambool
If your denture breaks, see your Warrnambool dentist immediately for repair. We may be able to repair your denture chair-side. We will advise you on all your options at your emergency appointment.
Same-Day Dental Emergency Appointment Available!
Broken Denture Repair in Warrnambool
Call us on (03) 5562 4433 or visit us at 454A Raglan Parade in Warrnambool.
Dental FAQ's
Listed below are the most commonly asked questions we receive from our patients.
Your Title Goes Here
Your content goes here. Edit or remove this text inline or in the module Content settings. You can also style every aspect of this content in the module Design settings and even apply custom CSS to this text in the module Advanced settings.
Can I still wear broken dentures?
NEVER wear broken dentures as they can cause irritation or damage to the oral tissues, and small parts can be swallowed.
When should I visit the dentist if my dentures break?
As soon as possible. Do not wear broken dentures. This can cause cuts and punctures in your mouth.
What do I do to prepare for dental emergencies?
Prepare an emergency dental-care kit, including your Warrnambool dentist's phone numbers (home and office)
Handkerchief
Gauze
Small container with a cover
Ibuprofen (Not Aspirin. Aspirin may cause excessive bleeding in a dental emergency)
Can I repair my broken dentures?
NO. Repairing your dentures may cause more problems in the future. Proper denture repair requires your dentist's knowledge and skill, as well as specialised equipment.
If you repair your denture at home, we may not be able to repair the denture in the office.