Zoom
Whitening
THE FASTEST TEETH WHITENING SOLUTION!
Zoom Whitening Warrnambool
The fastest, easiest way to whiten your teeth is in-office treatment with Zoom Whitening.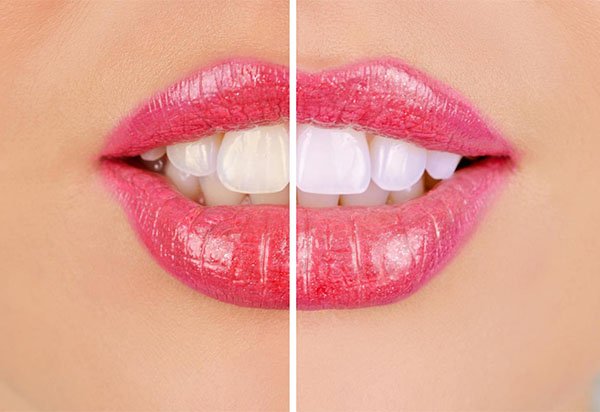 Zoom Whitening is the only in-office system that has variable intensity setting, so each treatment can be customised to maximise patient comfort.
This also includes desensitisers to help minimise sensitivity and protect teeth enamel.
This in-office procedure is safe, effective and proven to whiten teeth up to eight shades — for brighter, whiter teeth in just one visit.
The Difference between Over-the-Counter and Zoom Whitening
With Zoom whitening, the process is custom-made to your needs by your Warrnambool dentist, with custom-fitted trays for at-home treatments or the right light intensity and duration in the dentist's office.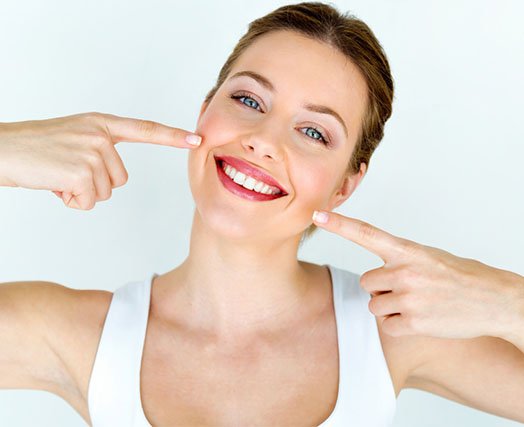 Causes of Teeth Discolouration
There are many causes of tooth discolouration.
Some of the most common causes of teeth discolouration include the following:
Drinking coffee, wine and tea for a long time
Smoking, which is a leading cause of yellow teeth
Taking medications for a long time
Certain diseases
Simple neglect of dental hygiene, like inadequate brushing and flossing
Zoom Whitening Procedure
Zoom Whitening is a safe, pain-free, and affordable in-office procedure. Professional teeth whitening with Philips Zoom is used by over 10 million people.
Zoom Whitening procedure starts with protecting your gums and soft tissue.
We will apply a special, Zoom Whitening agent on your teeth.
Once whitening gel application is done, teeth are treated with a special lamp to penetrate the teeth and break up the stains and discolouration.
To enhance the results, the gel is applied for three 15-minute sessions of light activation.
A fluoride paste-gel is applied to the teeth that helps to reduce post-treatment sensitivity while strengthening the teeth enamel.
Maintain Good Oral Hygiene Practices
Good oral hygiene practices are important when it comes to maintaining the results of Zoom whitening.
Just because the teeth look bright, white, and clean, doesn't mean they don't need to be brushed anymore.
Patients should continue brushing at least twice a day and drink plenty of water to avoid a build-up of bacteria and food particles around the teeth.
It is also important to floss once daily, as this allows patients to reach spaces between the teeth and under the gumline that a toothbrush may not be able to.
Zoom Whitening in Warrnambool
If you're looking for a change that delivers results fast, long-lasting results to your natural teeth in a safe and controlled environment, Zoom Whitening may be for you.
Consult with your Warrnambool dentist today!
Zoom Whitening in Warrnambool
Call us on (03) 5562 4433 or visit us at 454A Raglan Parade in Warrnambool.
FREQUENTLY ASKED QUESTIONS
What is Zoom! Teeth Whitening, and how does it work?
Zoom! Teeth Whitening is another very popular bleaching process that can transform the colour of your teeth. Like laser teeth whitening, Zoom! Teeth Whitening is carried out by your dentist in the comfort of their offices.
Once steps have been taken to protect the lips and gums, the Zoom! hydrogen peroxide gel is applied to the teeth. This gel remains in place for 15 minutes, during which time the Zoom chairside lamp is activated. This lamp, which targets all teeth at the same time, then causes the chemical reaction which lightens the colour of your teeth.
Zoom! Teeth Whitening is recommended to be applied for three, 15-minute sessions of light activation, totalling a treatment time of 45 minutes. Many patients see such a significant improvement in the colour of their teeth after the three sessions that they do not require any further appointments.
Is Zoom! Teeth Whitening the best teeth whitening technique?
Zoom! Teeth Whitening is the most popular in-office professional whitening procedure done today. The advantages of Zoom! Teeth Whitening are the ease of having it done and the shortened time frame to get your teeth whiter.