WISDOM TEETH REMOVAL WARRNAMBOOL
Warrnambool Wisdom Teeth Removal
Wisdom Teeth Removal Specialist
Professional
Care
---
Highly Experienced Practitioners.
Minimal
Discomfort
---
IV Sedation for a stress-free experience.
Free-Parking
in Warrnambool CBD
---
For your ultimate convenience.
Saturday
Appointments
---
Book in whenever you are ready.
Leading Dental Practice in Warrnambool

Warrnambool Dental is committed to alleviating the discomfort associated with Wisdom Teeth, boasting over two decades of experience and a remarkable track record of more than 20,000 successful complex extractions.
Our comprehensive services include in-house sleep dentistry and access to a hospital facility for intricate surgical extractions, all provided without the inconvenience of long waiting lists for urgent treatments.
Do You Need Impacted Wisdom
Teeth Removal in Warrnambool?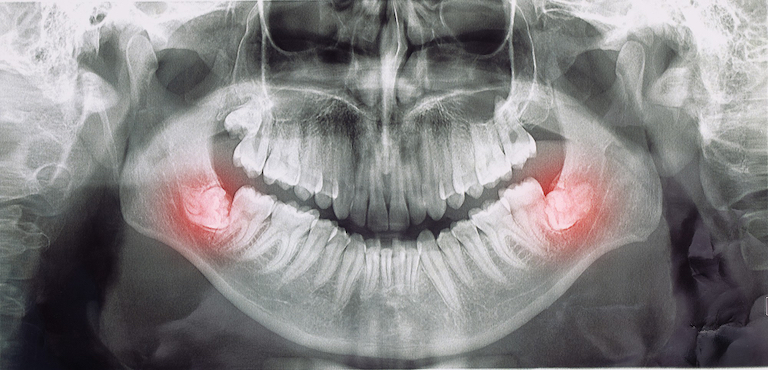 If your wisdom teeth cause pain, removal is the best option.
Warrnambool Dental offers wisdom teeth removal and can treat several health issues related to impacted wisdom teeth, including:
An infection around the tooth's crown might develop when an impacted wisdom tooth begins to push through the gums.
Infection & inflammation can cause pain, swelling and jaw stiffness.
02
Damage to nearby molars
Cysts are fluid sacs that form around the tooth and can dislodge it.
The cysts can harm gums and other teeth while also destroying bone.
Damage to nearby molars.
An impacted wisdom tooth may continue to press against the teeth next to it.
This may lead to serious damage to both teeth.
The front teeth may get crowded as a result of a wisdom tooth pushing neighbouring teeth out of alignment.
"Quality is never an accident; it is the result of high intention, sincere effort, intelligent direction and skilful execution; it represents the wise choice of many alternatives."
What are impacted wisdom teeth?
A wisdom tooth is a third molar that normally comes in between the ages of 17 and 25.
Because wisdom teeth are the most posterior of molars (they grow furthest in the back), sometimes there is not enough room for them to grow properly.
When this happens, they are referred to as impacted wisdom teeth (impacted by other teeth or jawbone).
Impacted wisdom teeth tend to become affected in the front by other teeth or behind by the jawbone.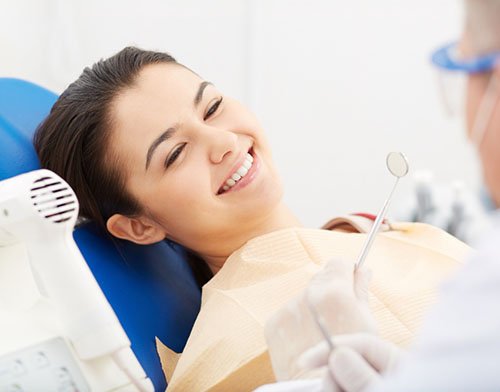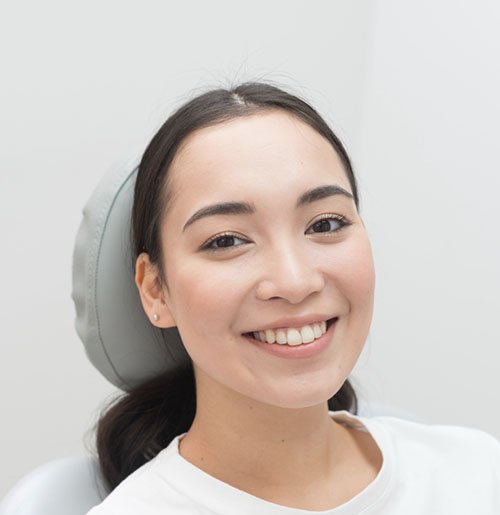 Causes of Impacted Wisdom Teeth Pain
When there's no space for the wisdom tooth to grow, it gets trapped.
The wisdom tooth may partially erupt therefore being stuck under the gum.
Food particles can collect under this 'flap' and start to rot.
Bacteria that are collected under the wisdom tooth flap then cause infection, leading to the swelling of the area and severe wisdom teeth pain.
Also, the wisdom tooth opposite the flap also hits the swollen flap and causes trauma to the site, causing more wisdom teeth pain.
Impacted wisdom teeth pain can also happen if there is an abscess under the impacted wisdom tooth.
Cysts are another cause. Getting wisdom teeth removal will enable treatment and lessen the pain.
Is wisdom teeth removal necessary?
Oral surgery is a common and effective solution to impacted wisdom teeth.
Teeth that are impacted can become problematic and cause dental problems, such as:
Infection of surrounding gums
Food packing between teeth and gums, causing tooth decay and affecting other teeth
Growth of cysts (fluid-filled tissue) in your gums, which can rupture and cause pain and infection
Wisdom teeth pain
Wisdom Teeth Removal Process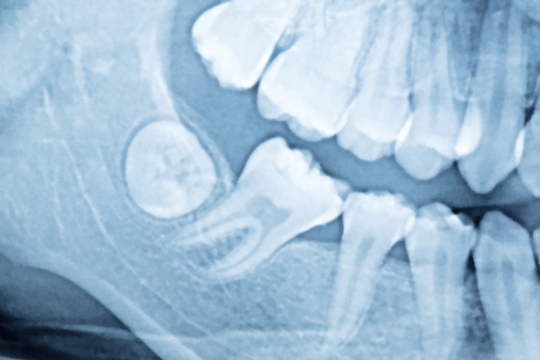 If your wisdom teeth cause discomfort, you may need wisdom teeth removal.
A tooth may be impacted underneath the gums, and leaving it alone can cause other, larger complications such as the ones mentioned earlier.
Here's what to expect for your wisdom teeth removal:
When you come in for wisdom teeth removal, your Warrnambool dentist will take an X-ray to discern the best way to handle the impacted teeth.
Treatment can be anything from a small incision to help the tooth come out properly to complete extraction and treatment of any related issues.
Depending on your case, your Warrnambool dentist will recommend a treatment plan that works best for you.
If your wisdom teeth need to be pulled, a simple case can be treated then and there with a local anaesthetic.
However, more complicated cases of impacted wisdom teeth may require days of preparation.
Our dental professionals will put you to sleep and can remove your wisdom teeth painlessly.
Cost for Wisdom Teeth Removal
The complexity of the procedure affects the cost of wisdom teeth removal.
Simple extractions by a general dentist typically range from $200 to $300 per tooth.
Complex cases may cost $400 to $800 per tooth, often requiring an experienced dentist or oral surgeon.
For added comfort, we offer Sleep Dentistry to make the procedure more comfortable.
Please consult our team to discuss your specific needs and explore the options for your wisdom teeth removal procedure.
Wisdom Teeth Removal Aftercare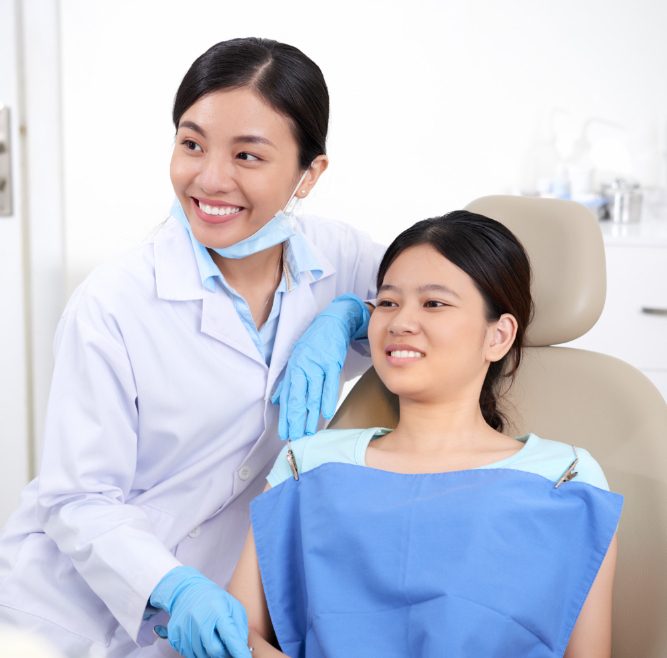 For a speedy recovery following the removal of the wisdom teeth, follow these essential guidelines:
√ Ice Packs: Use ice packs as directed to reduce swelling and pain.
√ Pain Management: Take prescribed pain medicine and over-the-counter options as needed.
√ Rest: Rest on the day of surgery and avoid strenuous activities.
√ Chewing: Be cautious not to bite your tongue, cheeks, or lips while numb.
√ Hydration: Drink water, but avoid straws and certain beverages for 24 hours.
√ Bleeding: Expect some bleeding; replace gauze as instructed.
√ Saltwater Rinse: Rinse with warm salt water every 2 hours for a week.
√ Diet: Start with soft foods and progress gradually; avoid hard, hot, or spicy foods.
√ Tobacco: Avoid smoking and chewing tobacco for at least 24 hours, ideally a week.
√ Oral Care: Wait 24 hours before rinsing with warm salt water and resuming brushing, taking care around stitches.
√ Head Elevation: Keep your head elevated while resting.
√ Tongue Disturbance: Avoid playing with the surgical site using your tongue.
Consult your surgeon for personalised instructions and any concerns.
We are here to help you answer these & more questions thoroughly.
Take The Step.
Call Warrnambool Dental.
A smile can open doors and change lives.
(03) 5562 4433
Frequently Asked Questions
About Wisdom Teeth Extraction
Your Title Goes Here
Your content goes here. Edit or remove this text inline or in the module Content settings. You can also style every aspect of this content in the module Design settings and even apply custom CSS to this text in the module Advanced settings.
What are wisdom teeth?
Wisdom teeth are the third molars located in the back of your mouth. They usually are the last to erupt.
At what age do people grow wisdom teeth?
Most people grow their wisdom teeth in their late teens or early twenties, but it is also possible to develop them as a pre-teen or as an older adult.
Why do wisdom teeth need to be removed?
If they are impacted and or cause crowding in your mouth, we recommend removing them to avoid damaging the neighbouring teeth.
If they grow in a correct position, are healthy and function properly, it is not necessary to have them extracted.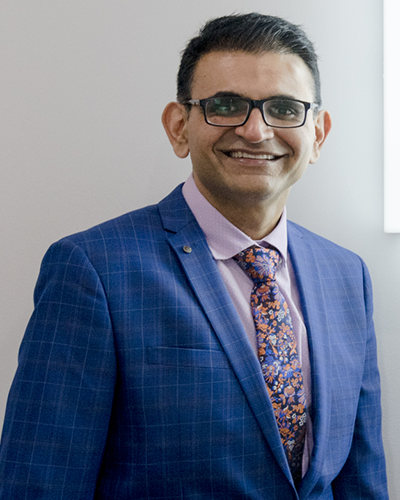 Dr Nishant Hurria
Dr Nishant Hurria is an Australian-based health professional and the principal dentist of Warrnambool Dental with a special interest in Crowns & Bridges and Dental Implants.