Bad Breath — What Is It?
All of our mouths have bacteria living inside of them, and this is perfectly normal. The thin film of bacteria that grows on surfaces inside of the mouth is called plaque.
When there is too much plaque, the gases it produces can become noticeable, causing bad breath. Bad breath is usually caused by having too much plaque on your teeth, gums, and tongue.
Having bad breath in the morning is normal and can be resolved by an efficient brushing of the teeth and mouth surfaces. Get your bad breath treatment Warrnambool today by expert dentists.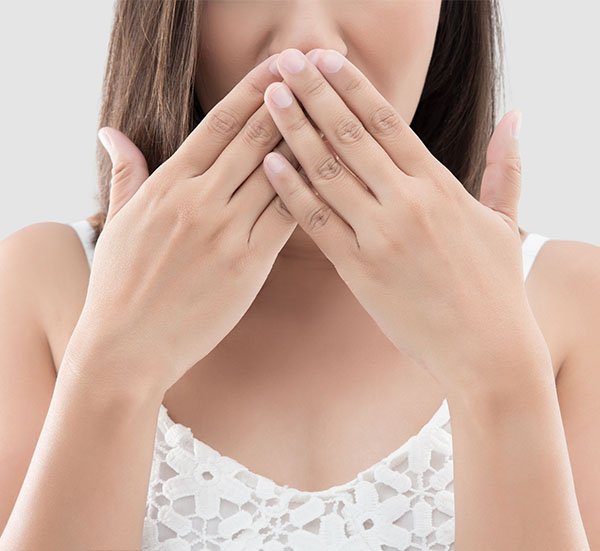 However, for some people, persistent bad breath can be the result of a more complicated medical condition. In the medical field, bad breath is referred to as halitosis.
Most cases of halitosis originate from the mouth but can sometimes involve the stomach, throat, lungs, nose or sinuses.
When originating from the mouth, bad breath is usually the result of deficient oral hygiene, gum disease, or tooth decay.
Some common causes of bad breath are:
Poor oral hygiene resulting in too much plaque build-up
Rotting food stuck in between teeth and around the tongue
Strong-smelling foods and liquids such as garlic, onion, coffee, and alcohol
Plaque
Poor oral hygiene can create a build-up of plaque on your teeth and gums, which can lead to gum disease like gingivitis, as well as more much serious periodontal diseases and tooth decay.
Having regular bad breath or a bad-tasting mouth is a common sign of gum disease.
Treatment for Bad Breath
To reduce a foul-smelling breath, help avoid tooth decay and lower gum disease risk, practice good oral hygiene regularly. Bad breath treatment Warrnambool can depend on its cause.
If your bad breath is suspected to be because of an underlying health condition, your dentist Warrnambool may refer you to your primary care provider.
For causes linked to oral health, your dentist will work with you to help you better control that condition.
Dental measures may include:
Mouthwash and toothpaste
If your bad breath is caused by a bacteria build-up (plaque) on your teeth, your dentist may recommend a mouthwash that kills the bacteria.
Your dentist may also advise using a toothpaste that contains an antibacterial agent to kill the bacteria that cause plaque build-up-.
Treatment of dental disease
If you have gum disease, see a periodontist. Gum diseases can cause gums to pull away from your teeth, leaving deep pockets that fill with odour-causing bacteria.
Sometimes only professional cleaning removes these bacteria. Your Warrnambool dentist might also recommend replacing faulty restorations since they become breeding grounds for bacteria.
Bad Breath Treatment in Warrnambool
Bad breath can very embarrassing – and we know that!
Come and visit your Warrnambool dentist today and find out what we can do together to fight bad breath.
Bad Breath Treatment in Warrnambool
Call us on (03) 5562 4433 or visit us at 454A Raglan Parade in Warrnambool.