Leading Dental Practice in Warrnambool
Warrnambool Dental is dedicated to helping you create the smile of your dreams.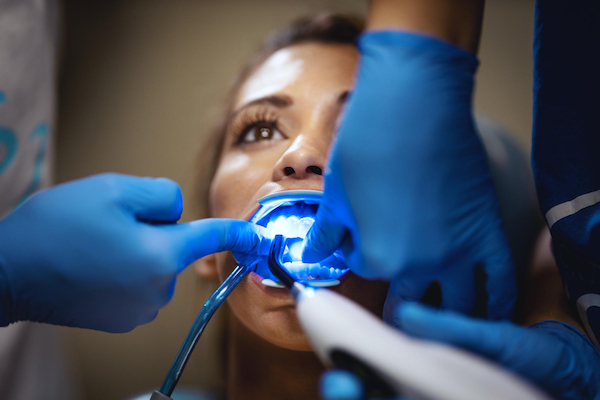 Dental Bonding Warrnambool
Accidents involving the teeth do occur. There are several means to chip a tooth, and fortunately, there are a few ways to fix it. Enamel bonding, also called dental bonding, is one of them. It's a low-cost fix for minor dental defects and other problems resulting from damaged teeth.
If you have a chipped, fractured, decayed, or discoloured tooth, bonding may be the best treatment to regain confidence and show off your dazzling smile!
What is Dental Bonding?
Dental bonding is a treatment in which a tooth-coloured resin substance (a durable plastic material) is placed and set using a specific light to restore or improve a person's smile.
Be sure that you will receive the best treatment & experience.
Be assured that our Warrnambool team shall provide you with The Right Choices.
We are committed to excellence in dental care & service.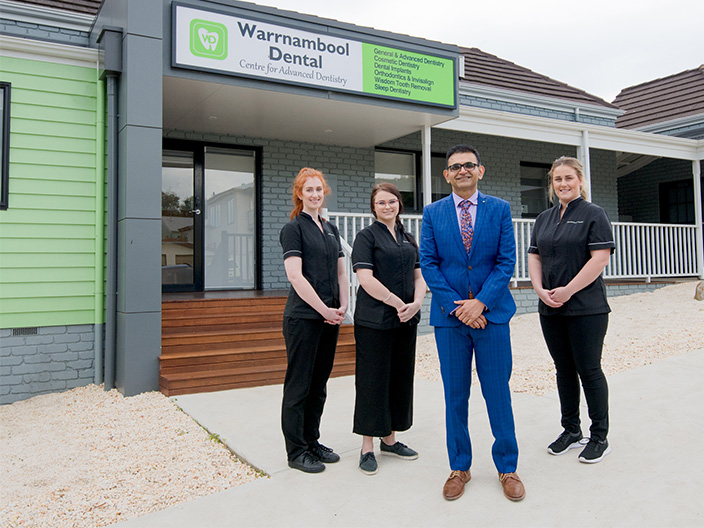 Top-Rated Dentist
Creating the Best Experience
Find Out Why Our Clients Are Smiling
Your Smile is our Passion & Priority
For Your Convenience
Easy Parking in CBD
Ample Car Parking Across the Practice in Warrnambool CBD
Dental Expertise
Dr Nishant Hurria
Dr Nishant Hurria has extensive experience in Advanced Dentistry.
Smile Now, Pay Later
Start Smiling Now!
Interest-Free
Claim From Health Funds.
Easy Application
Easy Setup at practice.
Advanced Technology
State-of-the-art Technology
Smile with Full Confidence!
We design & create your dream smile.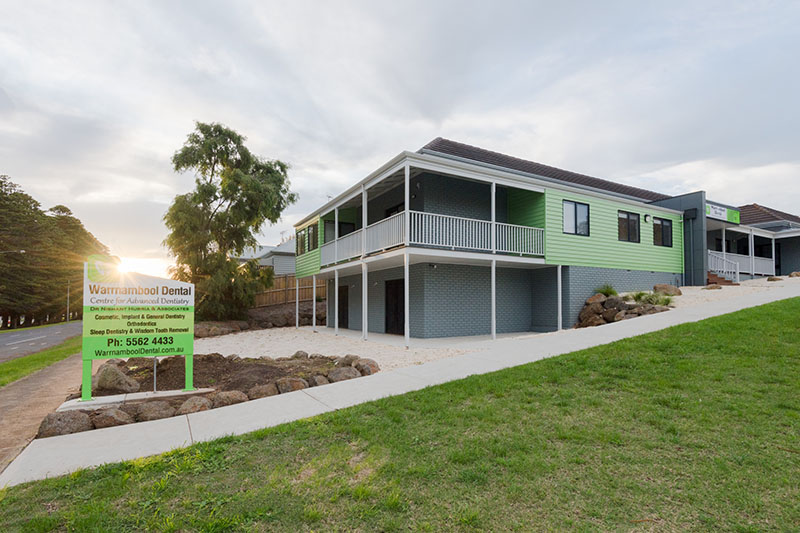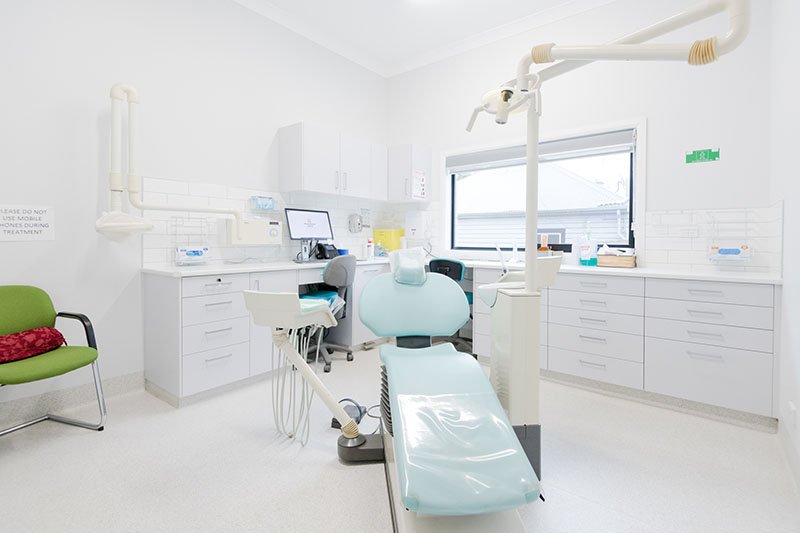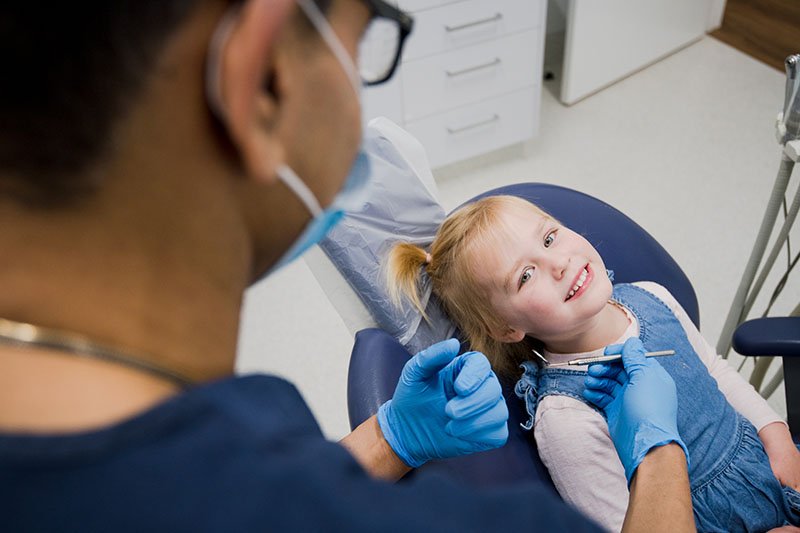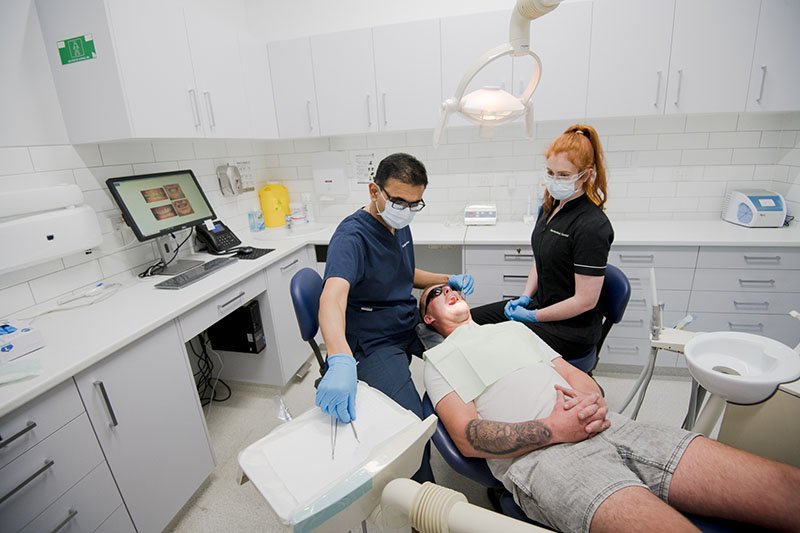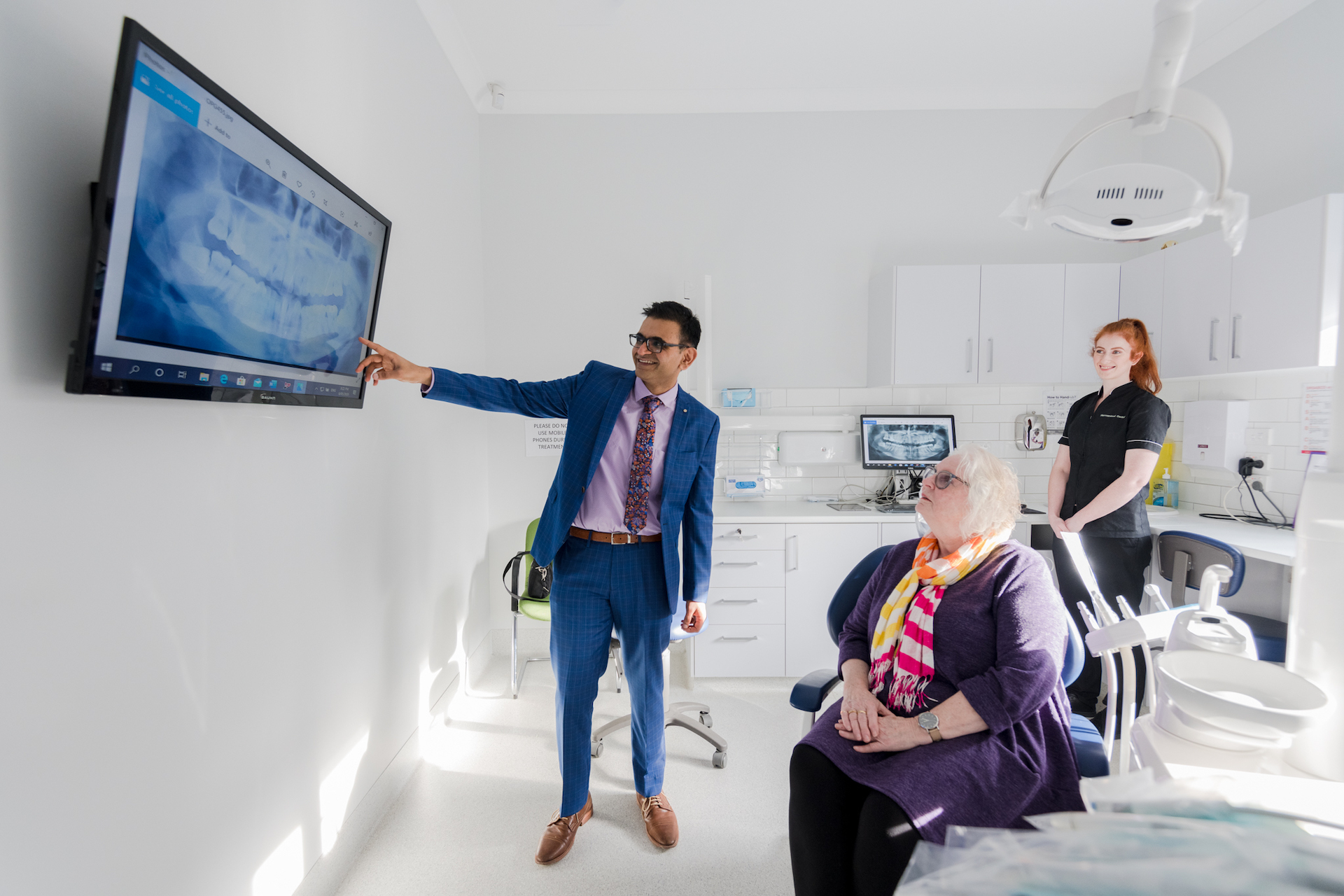 "Quality is never an accident; it is the result of high intention, sincere effort, intelligent direction and skilful execution; it represents the wise choice of many alternatives."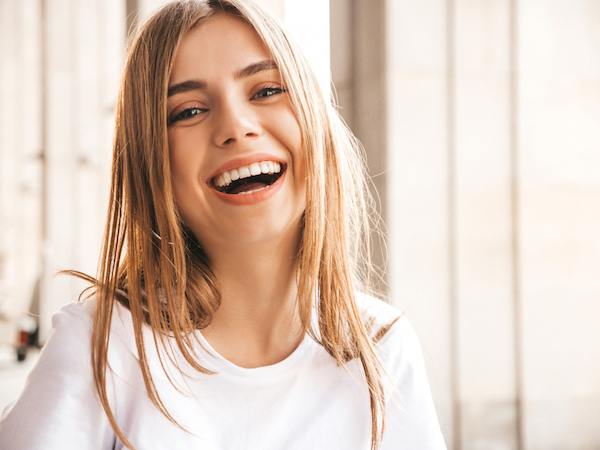 When should dental bonding be used?
Dental bonding is a technique for improving the appearance of your teeth.
The method involves the use of tooth-coloured composite resin to:
Hide any cracks or chips in your teeth.
Camouflage discoloured teeth.
Close any gaps or holes in your teeth.
Make your teeth look longer.
Modify the appearance of your teeth.
Restorative dentistry uses the same composite resin material used in dental bonding to:
Fill cavities
Install a more cosmetic replacement to old silver tooth fillings.
Protect dental roots exposed as a result of gum recession.
What are some of the benefits of dental bonding?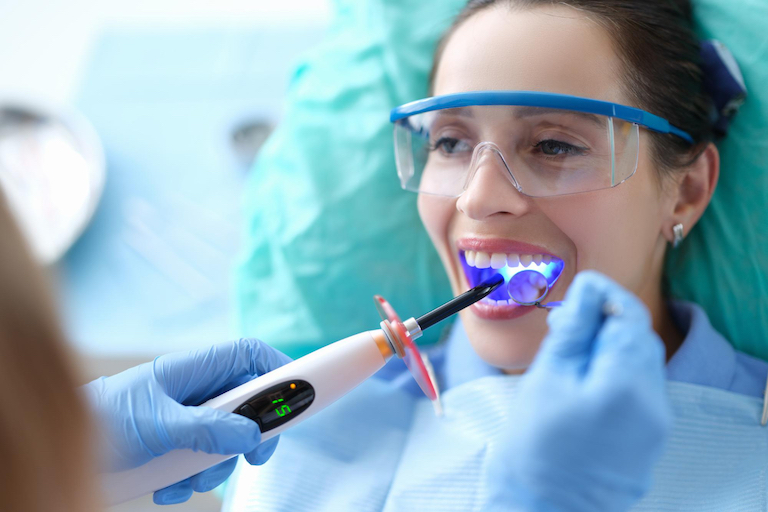 When compared to other aesthetic treatments, dental bonding has numerous advantages.
The procedure is, for example:
Low-key. Dental bonding, unlike porcelain veneers and dental crowns, does not usually necessitate the removal of enamel.
Cost-effective. One of the most affordable aesthetic dental procedures is dental bonding.
Versatile. Cosmetic flaws, including chipping, cracks, gaps, and discolouration, can be hidden using dental bonding.
Convenient and quick. One office visit is all that is required for dental bonding. Veneers and crowns, for example, require many visits.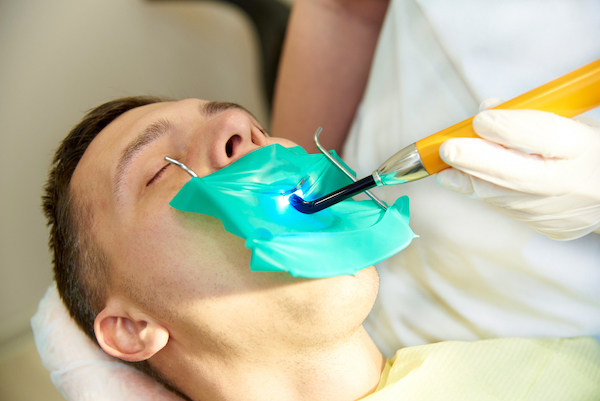 Dental bonding is a painless outpatient procedure that usually only requires one visit. Your Warrnambool dentists will fill your fractured tooth with a composite plastic resin.
The resin is ideal for shaping, so your new tooth will blend in perfectly with the rest of your smile.
The steps of a dental bonding treatment are as follows:
Step 1
To produce the greatest possible bonding surface, a dental specialist will clean the tooth.
Step 2
We'll shape the bonding material and apply the resin.
Step 3
The bonding substance will be UV-dried and further shaped.
Step 4
Your Warrnambool dentist will polish the bonding for a natural sheen and clean the tooth to ensure a smooth restoration.
Care for Bonded Teeth
Because bonding material can chip, avoid behaviours like biting your fingernails, chewing on pens, ice, or other hard foods, or tearing things open with your bonded teeth.
Call your dentist if you discover any sharp edges on a bonded tooth or if your tooth feels strange when you bite down.
Aside from that, glued teeth do not require particular attention. Maintain proper oral hygiene.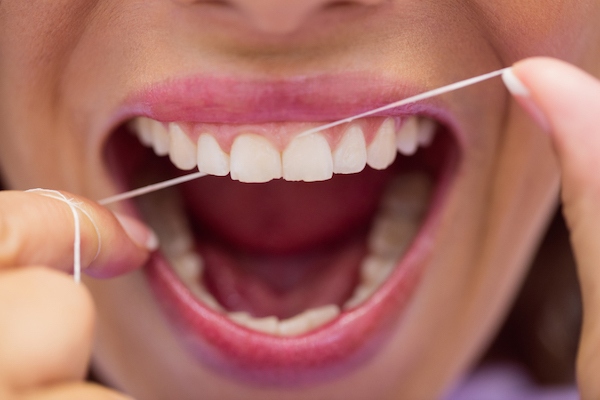 Bonded Teeth's Lifespan
The longevity of dental bonding materials is determined by the amount of bonding and your oral hygiene routines.
Natural teeth are more durable, but bonded teeth aren't as robust, and specific procedures can shorten their lifespan. You may break the bonding material off the teeth if you bite down too hard.
Additionally, if you smoke or consume a lot of dark beverages like coffee or red wine, your bonding substance will quickly stain and require replacement.
Bonding material typically lasts three to ten years before requiring touch-ups or replacement.
We are here to help you answer these & more questions thoroughly.
Take The Step.
Call Warrnambool Dental.
A smile can open doors and change lives.
(03) 5562 4433
Frequently Asked Questions
About Dental Bonding
1. How long does it take to recover after dental bonding?
No downtime is necessary for tooth bonding. You can resume all regular activities as soon as you leave your Warrnambool dentist's office.
2. Are dental bonds permanent?
No. Dental bonding can be undone anytime because it doesn't involve removing enamel.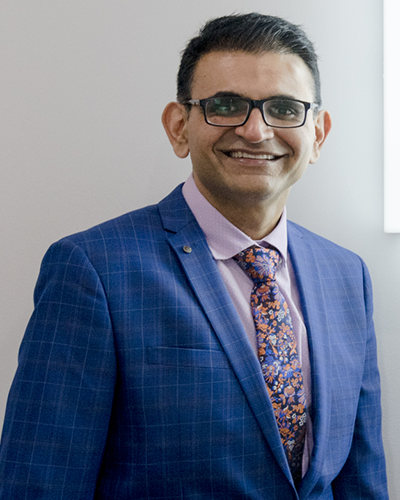 Dr Nishant Hurria
Dr Nishant Hurria is an Australian-based health professional and the principal dentist of Warrnambool Dental with a special interest in Crowns & Bridges and Dental Implants.