WHAT CAUSES A GUMMY SMILE AND CAN IT BE FIXED?
Leading Dental Practice in Warrnambool
Warrnambool Dental is dedicated to helping you create the smile of your dreams.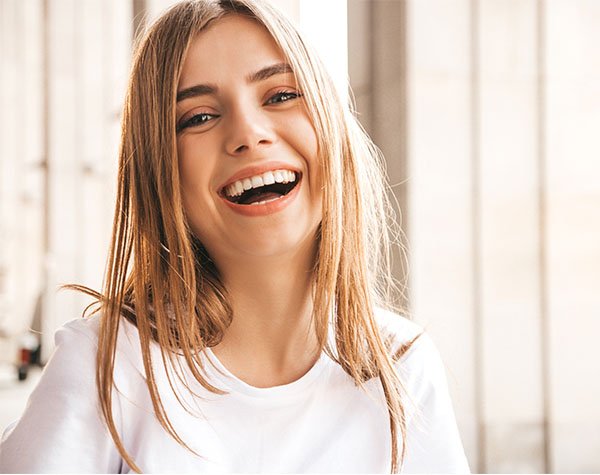 Gummy Smile Treatment Warrnambool
Our smiles are great for making a first impression and giving us the confidence to express our happiness, friendliness, and warmth.
They are a part of our personalities, and because they are so important to us, we want our smiles to look and feel their absolute best.
Our smiles can offer a token of attraction and reassurance. They can boost our confidence, self-esteem, and make us more appealing to the people around us.
If we're not happy with our smiles in the mirror, we can always consider cosmetic dental treatment to give us a little more to smile about.
Be sure that you will receive the best treatment & experience.
Be assured that our Warrnambool team shall provide you with The Right Choices.
We are committed to excellence in dental care & service.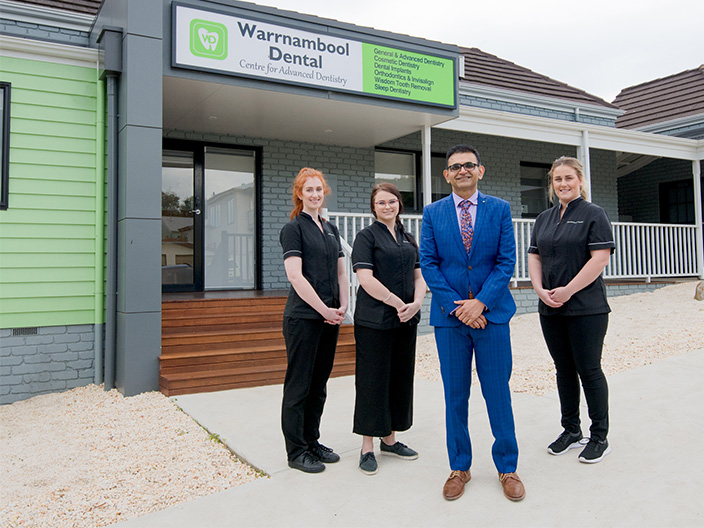 Top-Rated Dentist
Creating the Best Experience
Find Out Why Our Clients Are Smiling
Your Smile is our Passion & Priority
For Your Convenience
Easy Parking in CBD
Ample Car Parking Across the Practice in Warrnambool CBD
Dental Expertise
Dr Nishant Hurria
Dr Nishant Hurria has extensive experience in Advanced Dentistry.
Smile Now, Pay Later
Start Smiling Now!
Interest-Free
Claim From Health Funds.
Easy Application
Easy Setup at practice.
Advanced Technology
State-of-the-art Technology
Smile with Full Confidence!
We design & create your dream smile.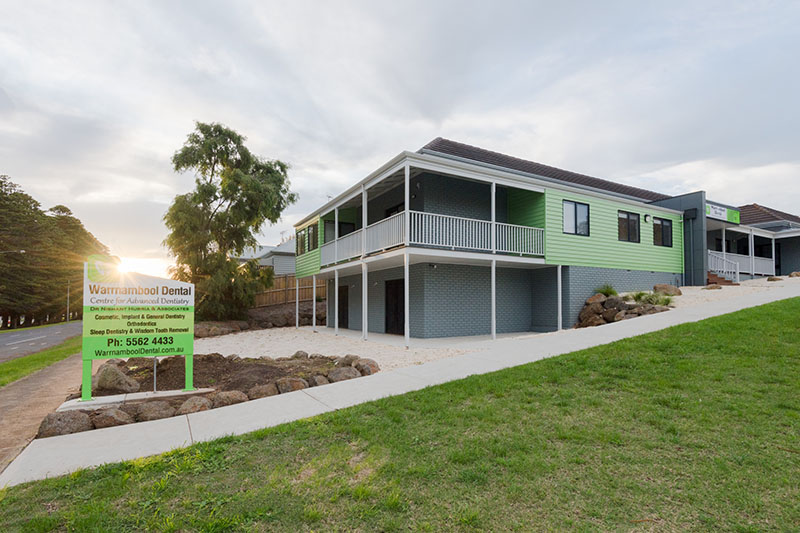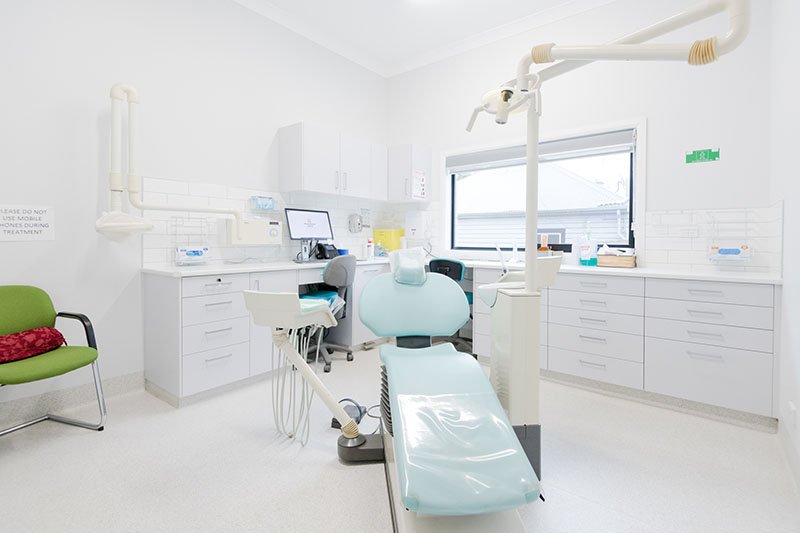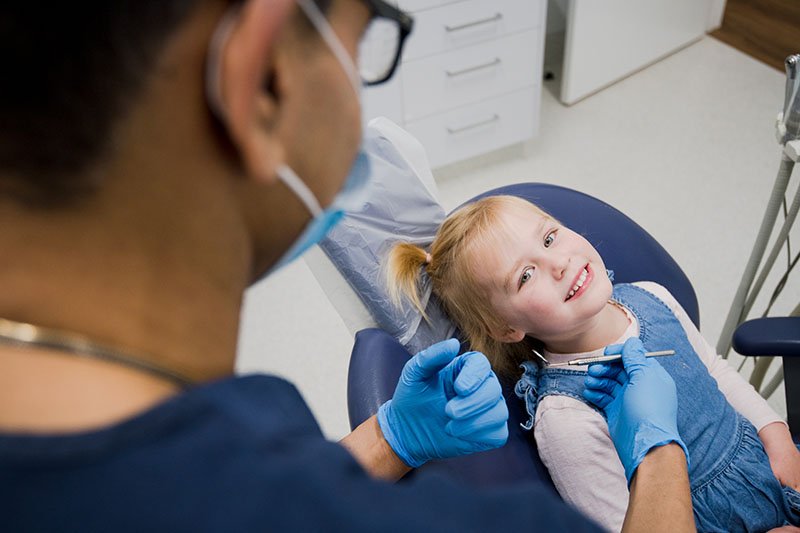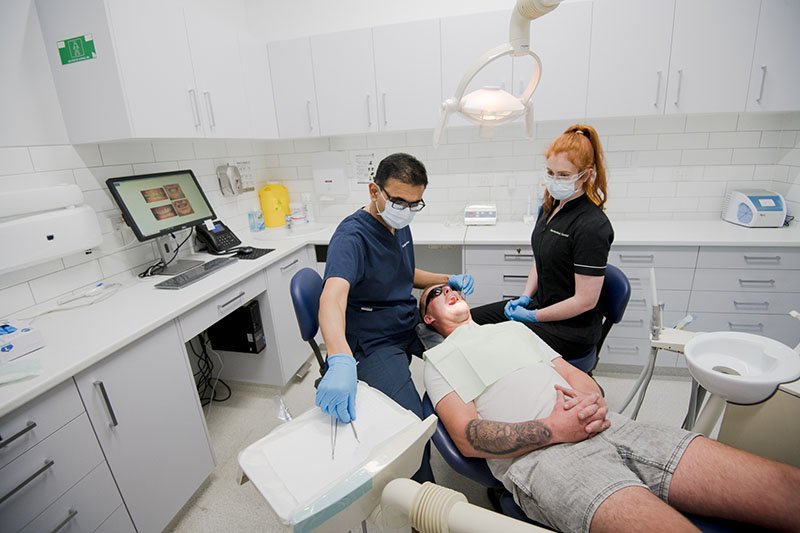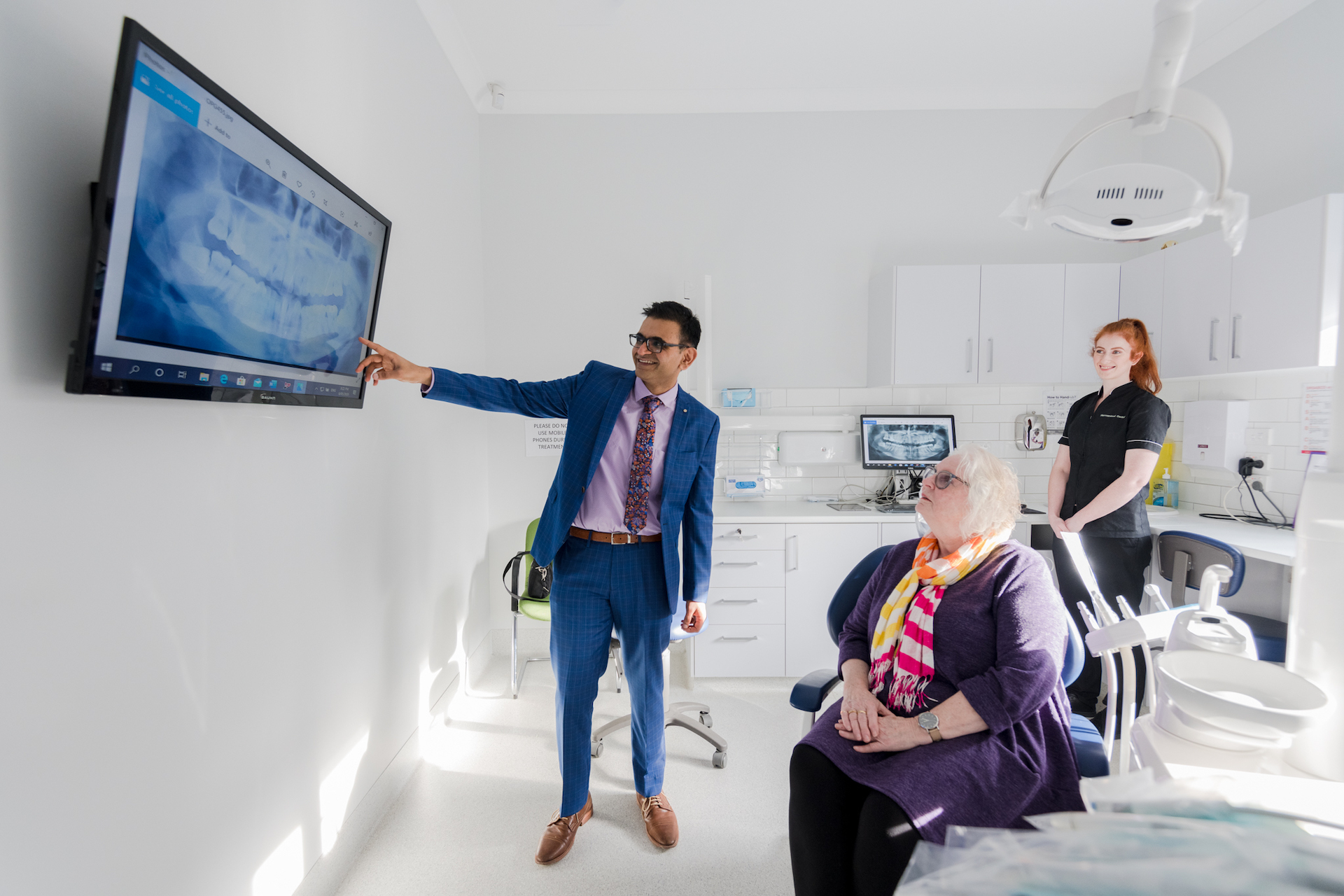 "Quality is never an accident; it is the result of high intention, sincere effort, intelligent direction and skilful execution; it represents the wise choice of many alternatives."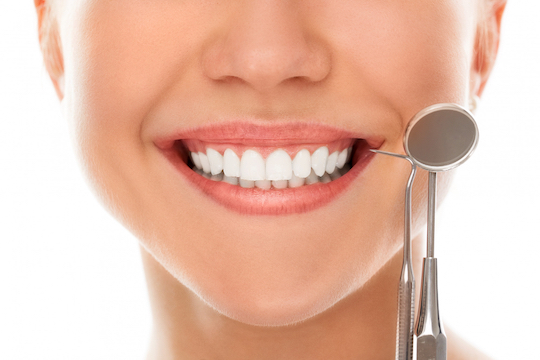 What is a Gummy Smile?
When a smile is gummy, it simply means that it is showing too much gum.
In most cases, gummy smiles are perfectly normal and healthy, so there is usually nothing to worry about.
However, some people feel that their smiles would look better if they were a little less gummy.
Some reasons for having a gummy smile include:
Stronger or more active muscles around the lips. This may cause a bigger or higher smile that reveals more gums
Larger or longer upper jawbone
Upper lip size
Natural eruption of the teeth is lower in the gums
Dental erosion (if this is the case, dental treatment is recommended)
An excessive but natural amount of gum covering the tooth
An Aesthetic Problem or Something More?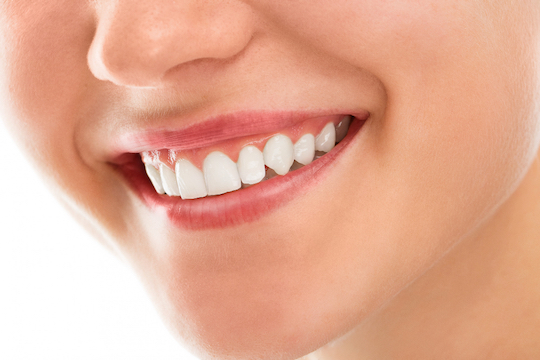 The smile line or aesthetic zone – the teeth that are showing when you are smiling – is determined by many factors, including:
The shape and size of your lips
Your facial muscles
The shape and size of your teeth
Your gum tissues
The best smile line appearance should reveal the least amount of gum tissue possible.
The gum tissue visible in the smile line should have balanced and even contours that are in harmony with the upper lip.
Because of this, many people with a gummy smile or excessive gingival display feel their smile to be unattractive, oftentimes feeling reluctant to smile at all.
However, more serious underlying dental conditions could be present.
For example, if you have a gummy smile caused as a result of how the teeth erupted and how the jaw developed, you may also have an uncomfortable or improper bite that could ultimately affect your long-term oral health.
Treatment Options
An examination will determine which type of treatment options are available to you, and may include:
Orthodontics, which could include braces or pin surgery to improve positioning
Removing excess gum tissue through a gingivectomy or gum contouring
Removing upper jawbone tissue to reshape your smile
Botox injections to relax the lip muscles
Making worn teeth longer with the help of porcelain veneers or other cosmetic treatment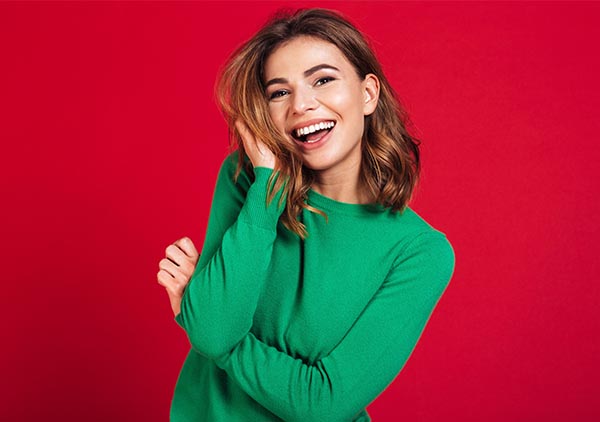 We are here to help you answer these & more questions thoroughly.
Take The Step.
Call Warrnambool Dental.
A smile can open doors and change lives.
(03) 5562 4433
Frequently Asked Questions
About Gummy Smile
1. What is a gummy smile?
Gummy smile or excessive gingival display is a condition in which a significant amount of gum tissue is present when a patient smiles.
2. What can cause a smile to appear "gummy"?
Zoom Whitening is the most popular in-office professional whitening procedure done today. The advantages of Zoom Whitening are the ease of having it done and the shortened time frame to get your teeth whiter.
3. Am I a candidate for gummy smile treatment?
A complete clinical and radiographic exam will need to be done to determine your candidacy for gummy smile treatment.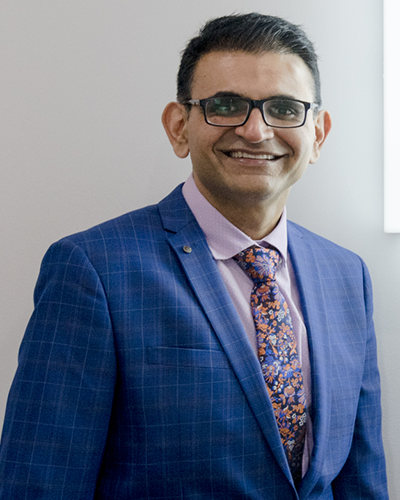 Dr Nishant Hurria
Dr Nishant Hurria is an Australian-based health professional and the principal dentist of Warrnambool Dental with a special interest in Crowns & Bridges and Dental Implants.