A TRUSTED FAMILY DENTIST IN WARRNAMBOOL
Leading Dental Practice in Warrnambool
Warrnambool Dental is dedicated to helping your family have healthy and beautiful teeth.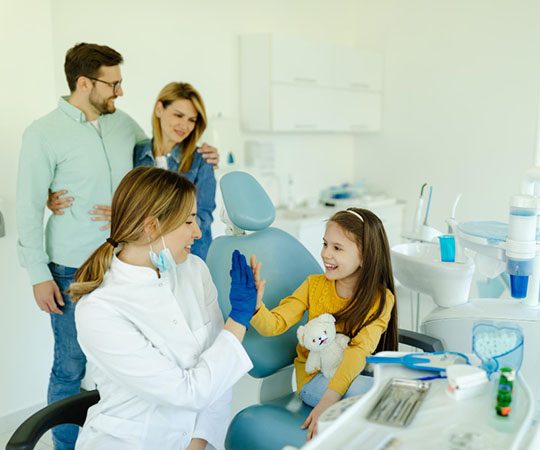 Family Dentistry Warrnambool
Warrnambool Dental has proudly served thousands of families in the Warrnambool, Hamilton, Camperdown, Portland, Port Fairy, Terang, and Timboon areas for over 40 years.
If you are looking for an affordable and professional family dental clinic in Warrnambool, we are your number one choice.
Patients from all over South West Victoria come to visit our friendly and caring family dentists in their state-of-the-art facility, equipped with the latest dental health technologies and the highest standards of care and professionalism.
Be sure that you will receive the best treatment & experience.
Be assured that our Warrnambool team shall provide you with The Right Choices.
We are committed to excellence in dental care & service.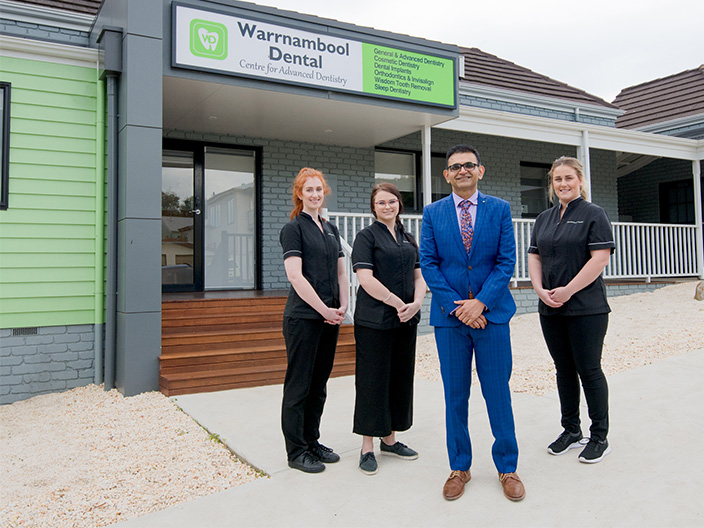 Top-Rated Dentist
Creating the Best Experience
Find Out Why Our Clients Are Smiling
Your Smile is our Passion & Priority
For Your Convenience
Easy Parking in CBD
Ample Car Parking Across the Practice in Warrnambool CBD
Dental Expertise
Dr Nishant Hurria
Dr Nishant Hurria has extensive experience in Advanced Dentistry.
Smile Now, Pay Later
Start Smiling Now!
Interest-Free
Claim From Health Funds.
Easy Application
Easy Setup at practice.
Advanced Technology
State-of-the-art Technology
Smile with Full Confidence!
We design & create your dream smile.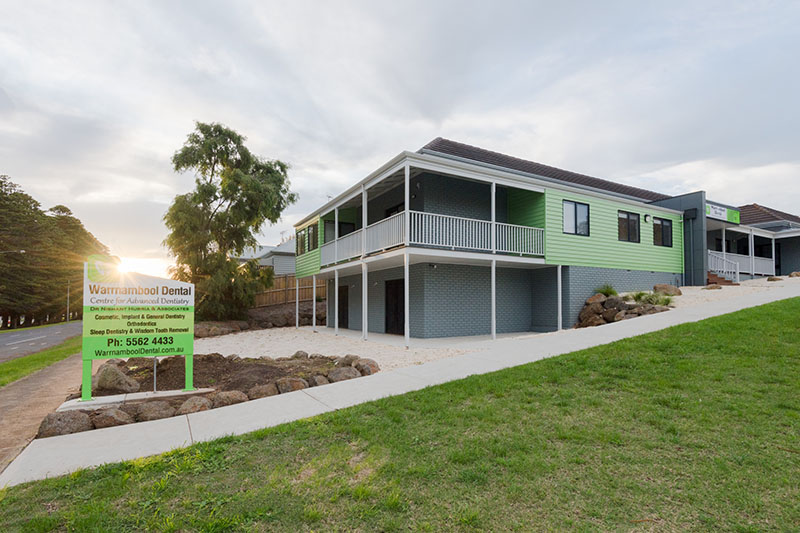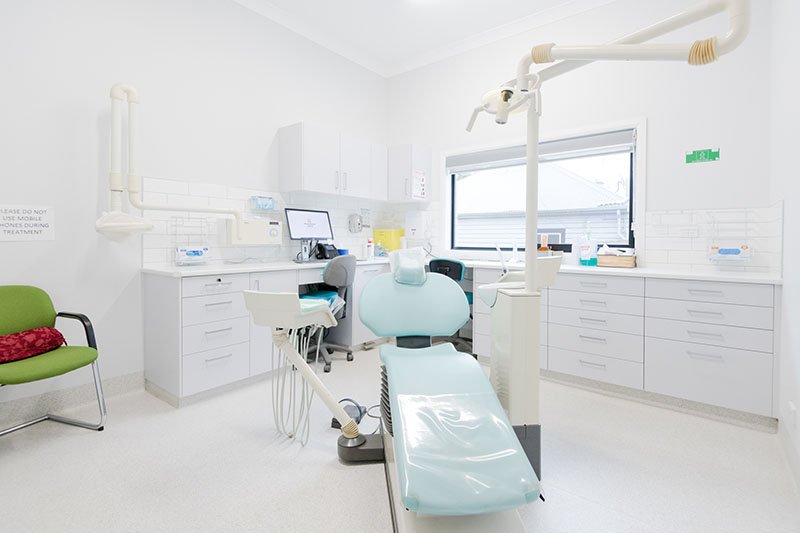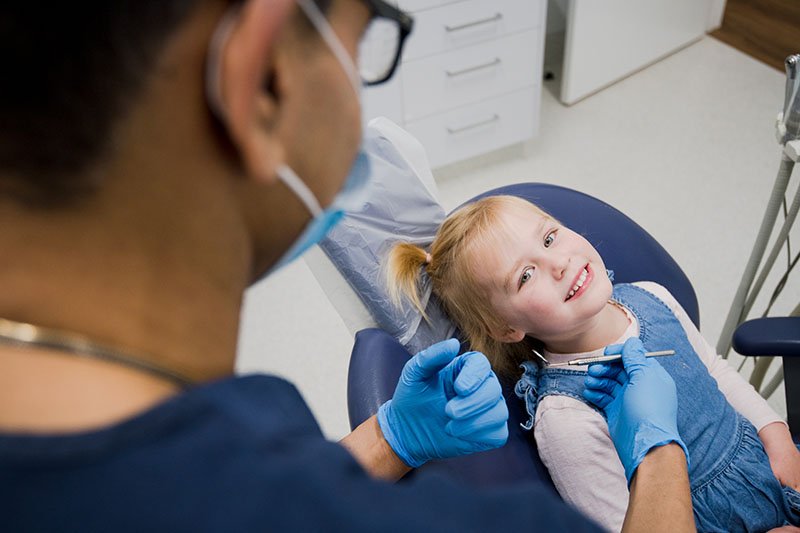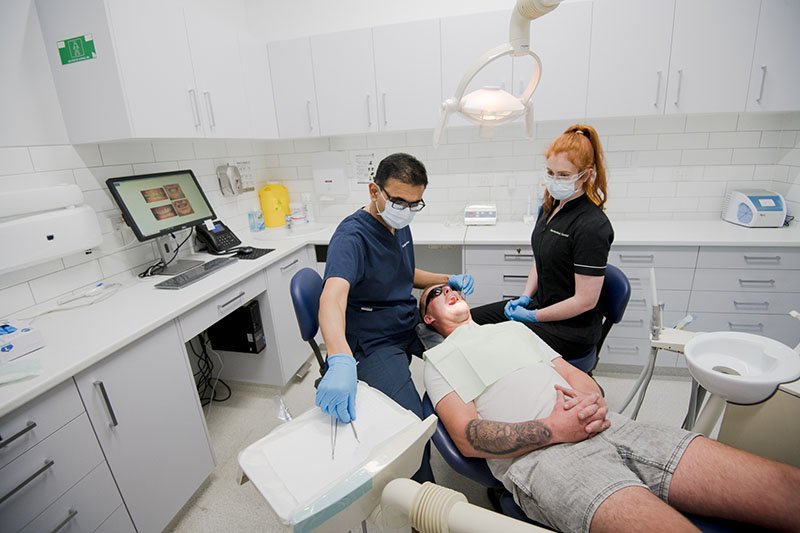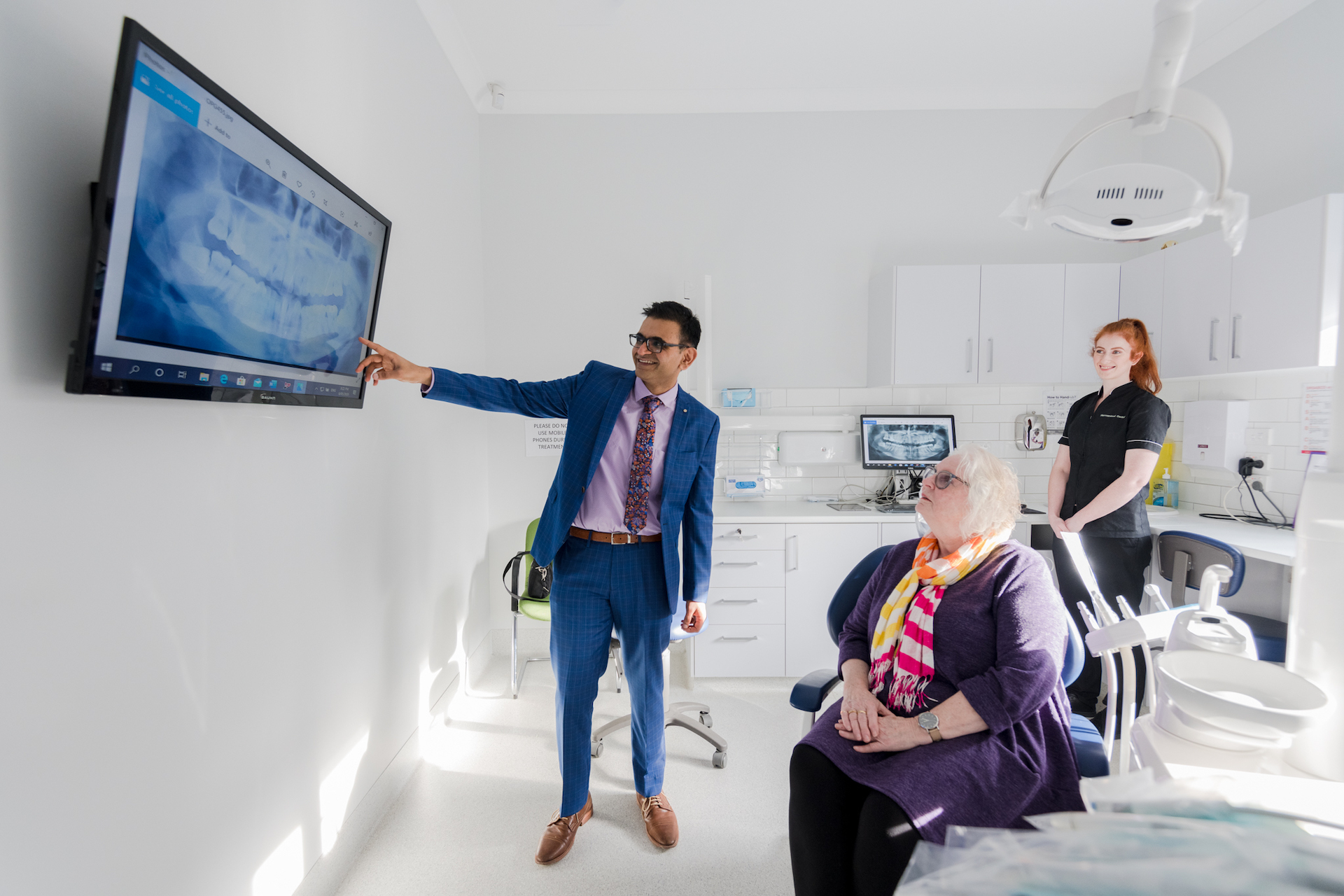 "Quality is never an accident; it is the result of high intention, sincere effort, intelligent direction and skilful execution; it represents the wise choice of many alternatives."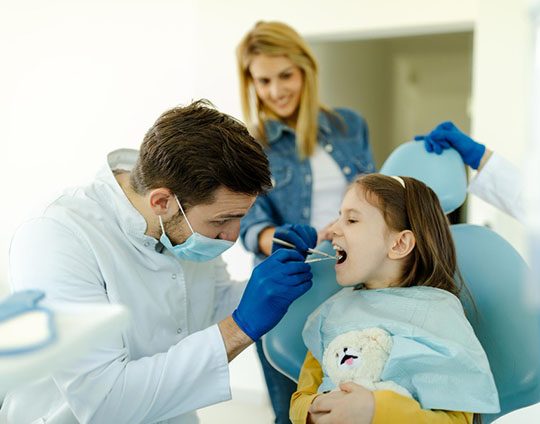 What is family dentistry?
Family dentistry in Warrnambool is primarily concerned with oral hygiene and the health of your teeth. However, family dentists Warrnambool focuses on the unique needs of children of all ages.
Not only do family dentists understand how children's teeth develop with age, but they also recognise that children may fear going to the dentist.
Your Warrnambool dentist has a gentle approach so that children will develop positive outlooks on regular dental check-ups and build good oral hygiene habits for life.
How is family dentistry different from general dentistry?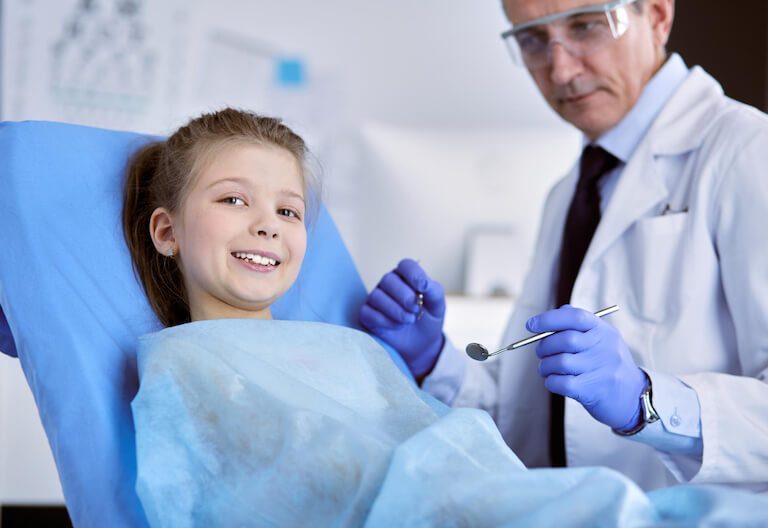 The main difference between the two is that a family dentist specialises in dental procedures for all ages.
Instead of visiting multiple dentists, you can take care of your family's dental needs in one convenient location.
Family dentists in Warrnambool focus on educating patients of all ages on teeth cleaning practices.
Whether they're teaching a toddler proper brushing techniques or showing an elderly patient the correct way to clean their dentures, family dentists will ensure you and your family members maintain good dental care habits outside of their office.
At Warrnambool Dental, we don't just offer the best family dental services available — we want to make sure you go home with a more restful state of mind.
Our environment and services are family-friendly, and we encourage you to bring your children of all ages for regular dental check-ups and to ensure a lifetime of good oral health.
We specialise in educating and assisting patients of all ages while making them more comfortable with dental treatment and teaching them about proper oral hygiene and its relation to their health.
With a Warrnambool family dentist, you can rest assured that your family's dental and oral health will always be in great hands.
Our Family Dentistry Services: What to expect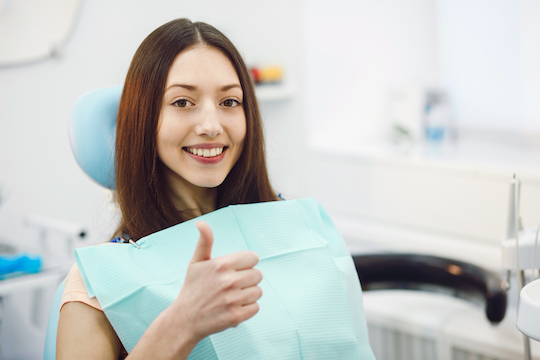 Visiting your family dentist Warrnambool Dental may be nerve-wracking for the kids or tensive for those who have dental anxieties. Worry not! Warrnambool Dental offers dental services in a friendly and relaxing setting.
Regular examination and professional cleans
Dental check-ups and scale and cleans are very important, as they allow your dentist to watch over the health of your mouth or your child's oral hygiene.
Fluoride treatments and sealants
Fluoride and sealants can help fight cavities and are often used in children who are at high risk to cavities.
Cavity checks and fillings
Cavities are the most common preventable childhood health condition, so family dentists specialise in identifying and treating cavities with white fillings.
Orthodontics
Most family dentists offer orthodontic assessments to help properly align your teeth and jaw.
Gum disease treatment
Gum disease is very common in adult patients, so your family dentist in Warrnambool Dental uses procedures like deep cleanings, gum flap surgery, and antibiotics to deal with cases of gingivitis or gum disease.
We are here to help you answer these & more questions thoroughly.
Take The Step.
Call Warrnambool Dental.
A smile can open doors and change lives.
(03) 5562 4433
Frequently Asked Questions
About Family Dentistry
1. At what age should I take my child to the dentist for the first time?
Take your children for their first dental appointment when they are around six months old.
If you notice that your children have discoloured teeth, you will want to bring them in before this.
2. What should I use to clean my baby's teeth?
Use a soft-bristled toothbrush with a small head. There are designed especially for infants that are perfect to use at bedtime.
3. How often should I see the dentist?
Children, teens, and adults should all visit the dentist for a regular check-up at least once every six months.
Patients who are at a greater risk for oral cancers or gum diseases may be required to see the dentist more than just twice a year.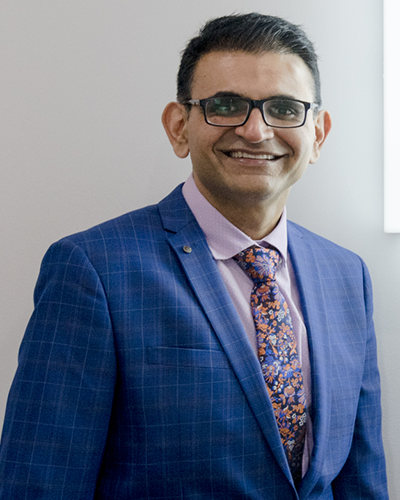 Dr Nishant Hurria
Dr Nishant Hurria is an Australian-based health professional and the principal dentist of Warrnambool Dental with a special interest in Crowns & Bridges and Dental Implants.