Pregnancy & Dental Care Warrnambool
Pregnancy causes your body to undergo many changes and requires you to take additional and special care of your health.
Because your intake of nutrients and minerals during pregnancy must accommodate for you and your baby, getting a sufficient amount ensures a healthy pregnancy and the proper development of your baby.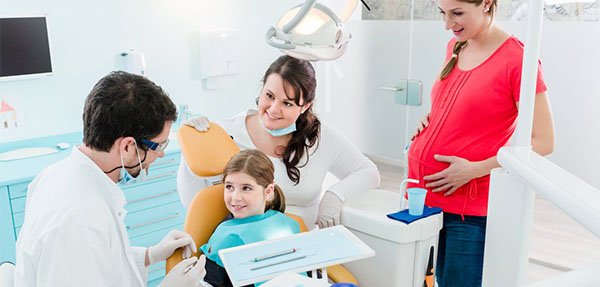 Dental Care during Pregnancy
To maintain healthy teeth during pregnancy, you should first consider how pregnancy affects your oral health.
When you are pregnant, elevated hormone levels in your body actually affect the way your gum tissue reacts to plaque.
Pregnancy makes your gums much more sensitive and prone to gum disease such as gingivitis.
Gum disease is so common among pregnant women that the term 'pregnancy gingivitis' is sometimes used to describe the resulting condition.
If not treated or monitored, gingivitis can lead to more serious periodontal diseases.
Pregnancy also causes the risk of non-cancerous tumours in the mouth which are the result of irritated gums.
These are usually left alone and shrink after childbirth or can be removed by a dentist if they become too uncomfortable for the mother.
It is extremely important to see a dentist regularly for check-ups and cleaning as well as maintain healthy oral hygiene at home and a healthy diet during pregnancy.
Failure to do so can significantly increase the risk of gum disease, tooth decay, and tooth loss.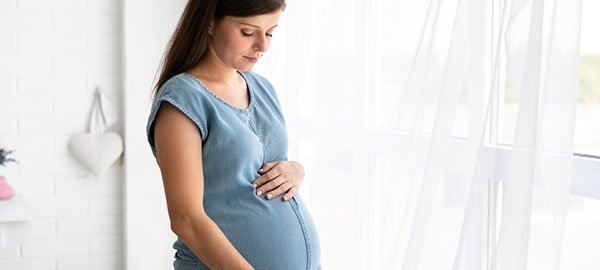 Most Common Reasons for Oral Health Problems During Pregnancy
Irritated or inflamed gums due to vomiting or retching
Sugary and acidic food and drinks
Poor nutrition
Poor oral hygiene
Tips for Maintaining Healthy Teeth and Gums During Pregnancy
See your dentist as soon as you know you're pregnant to have your teeth and gums evaluated and get professional advice
Brush teeth and gums every morning, night, and after meals when possible
Brush your gums gently with a soft brush and fluoride toothpaste
Make sure to brush the gum line—where the teeth and gum meet—thoroughly
Floss thoroughly and regularly
Limit sugary food and drinks such as soda, snacks, and too much fruit juice
Sip water throughout the day
Rinse your mouth out regularly
Avoid smoking
See your Warrnambool dentist regularly
Pregnancy & Dental Care in Warrnambool
Call us on (03) 5562 4433 or visit us at 454A Raglan Parade in Warrnambool.