A Brighter Smile with Porcelain Veneers
Highest quality materials are used when designing your natural-looking smile.
Our veneers are made to look as natural as real teeth.
Dr Nishant Hurria has extensive experience in Advanced Dentistry.
Get a set of Porcelain Veneers with our INTEREST-FREE payment plans.
Leading Dental Practice in Warrnambool
Warrnambool Dental is dedicated to designing your dream smile with Porcelain Veneers.
Be sure that you will receive the best treatment & experience.
Be assured that our Warrnambool team shall provide you with The Right Choices.
We are committed to excellence in dental care & service.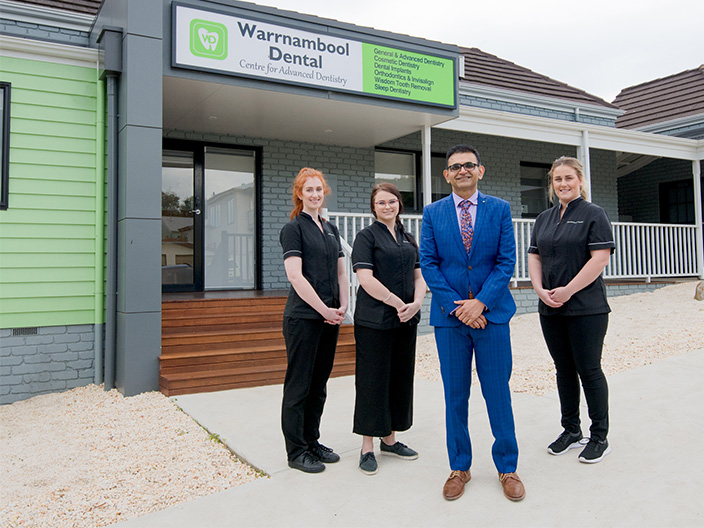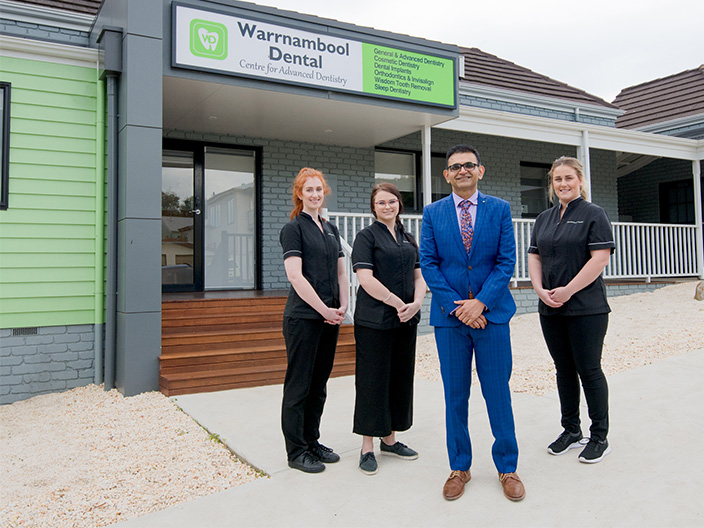 Be sure that you will receive the best treatment & experience.
Be assured that our Warrnambool team shall provide you with The Right Choices.
We are committed to excellence in dental care & service.
Top-Rated Dentist
Creating the Best Experience
Find Out Why Our Clients Are Smiling
Your Smile is our Passion & Priority
For Your Convenience
Easy Parking in CBD
Ample Car Parking Across the Practice in Warrnambool CBD
Dental Expertise
Dr Nishant Hurria
Dr Nishant Hurria has extensive experience in Advanced Dentistry.
Smile Now, Pay Later
Start Smiling Now!
Interest-Free
Claim From Health Funds.
Easy Application
Easy Setup at practice.
Advanced Technology
State-of-the-art Technology
Smile with Full Confidence!
We design & create your dream smile.
Our Practice
Warrnambool Dental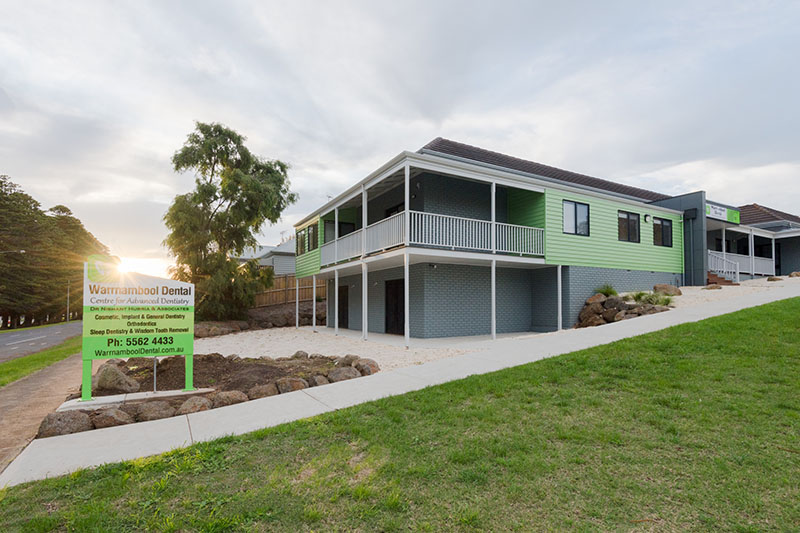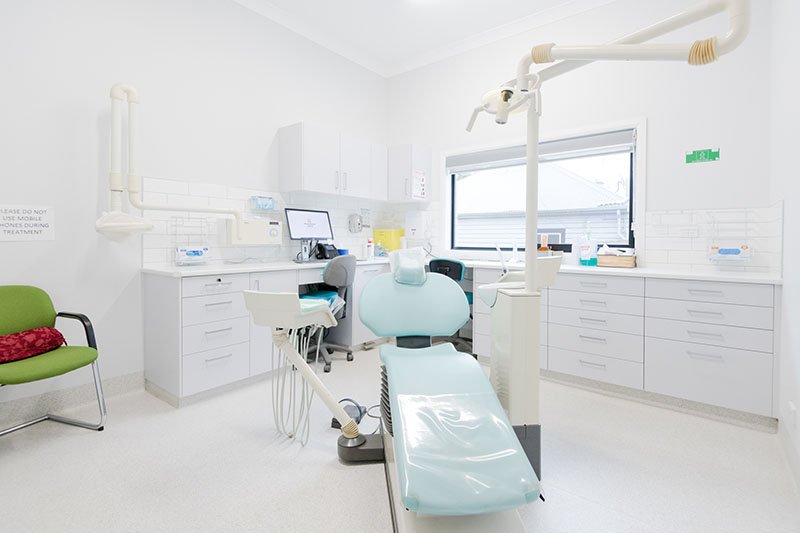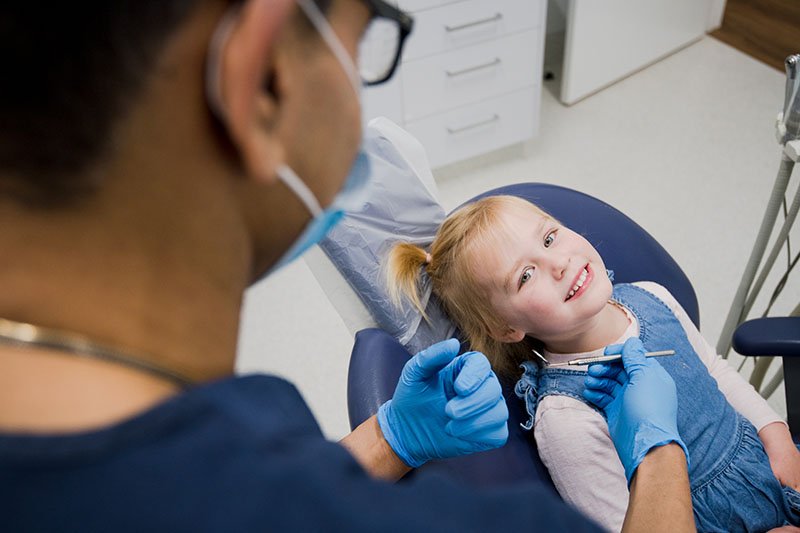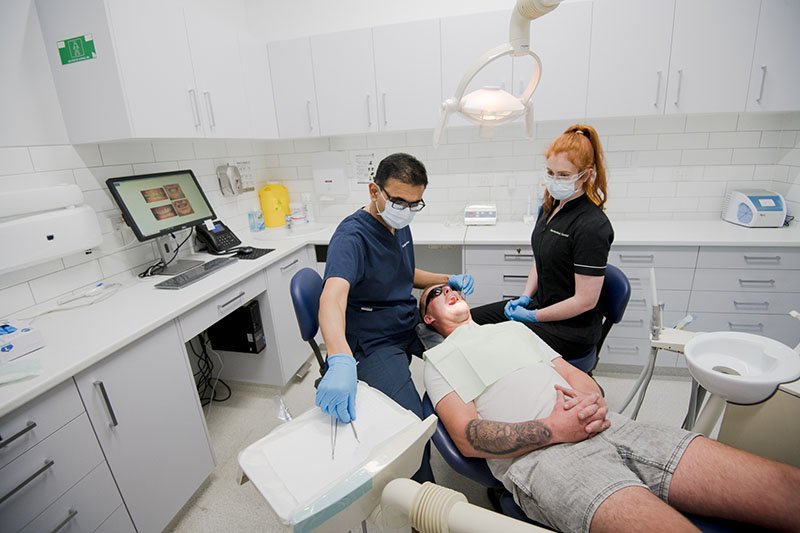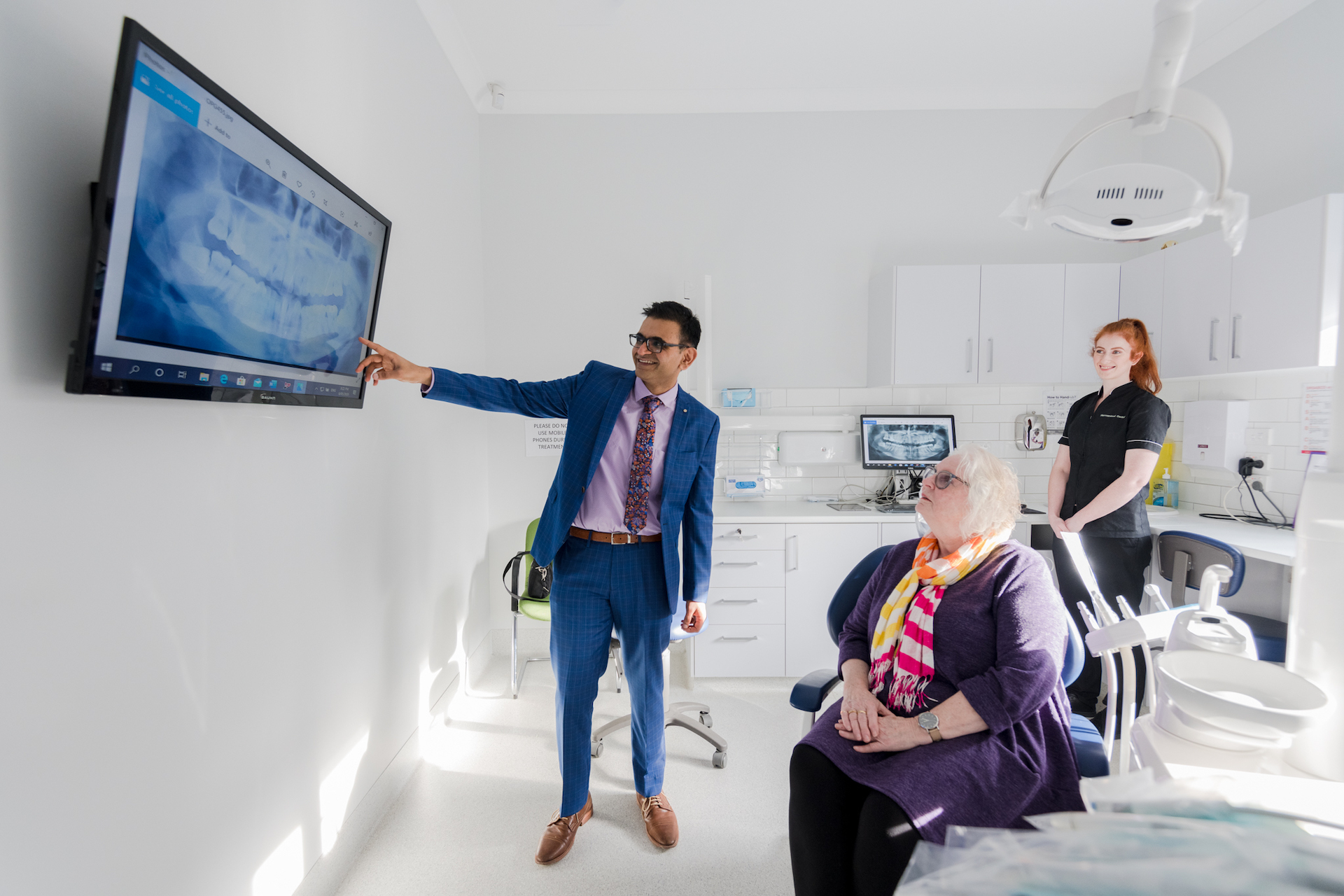 "Quality is never an accident; it is the result of high intention, sincere effort, intelligent direction and skilful execution; it represents the wise choice of many alternatives."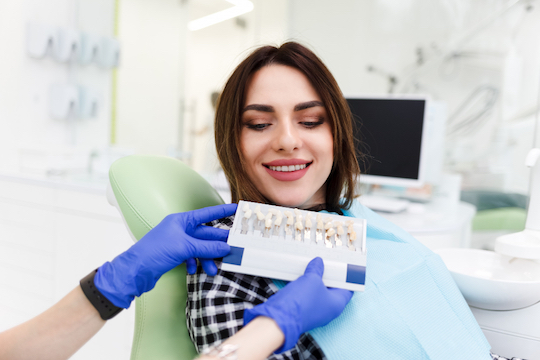 Porcelain Veneers?
Porcelain veneers are wafer-thin shells of porcelain designed to match the colour and texture of the rest of your teeth, therefore making them appear just like your natural teeth.
They are bonded directly to the surface of your teeth, covering up any deformities and dental defects.
Why should I choose to get porcelain veneers?
If your teeth are stained, chipped or misaligned, veneers may be an option for you.
Veneers are recommended to close small gaps or treat minor crowding when braces and bonding are not favoured or favourable.
Porcelain veneers can be placed right over your existing teeth and look identical to natural teeth in terms of colour, structure, and appearance.
They are a quick-and-simple way to correct your teeth and give you the perfect smile you're looking for.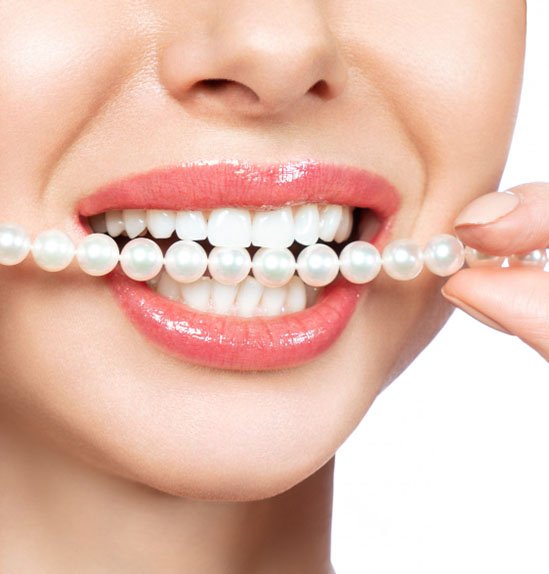 Does the process of getting
veneers

hurt?

Most of our patients tell us that there's absolutely no discomfort during the procedure.
How can porcelain veneers improve my smile?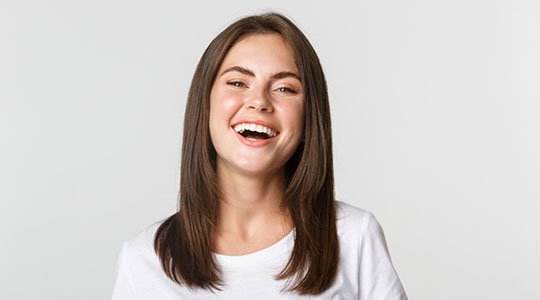 Porcelain veneers can be used in several different ways.
The most common uses are to:
Repair minor imperfections and defects
Cover stained or discoloured fillings
Make colour improvements to teeth that have permanent stains
Close the spaces between teeth
Identify your needs to achieve in your smile.
Mould of your teeth taken for Smile Designing.
Present a look & feel of your porcelain veneers on a model.
Provide feedback on the look & fit.
Your teeth are prepared to receive porcelain veneers.
Temporary veneers are fitted to experience the smile. Finalise colours.
Review of your temporary smile to allow us to make the real one perfect.
Dr Nishant will fit you with the final veneers.
You will receive your dream smile.
The
Porcelain Veneers

Procedure

Porcelain veneers are ideal in cases of teeth damage and other imperfections.

The dentist will remove some of your teeth's surface to prepare their shape while you are under local anaesthesia. You will not feel any pain.

A thin layer of porcelain is then cemented over your existing teeth to change their shape, size, or colour.

Your porcelain veneers are customisable and will be selected just for you. The expected lifespan of porcelain veneers is about 15 years (or more!).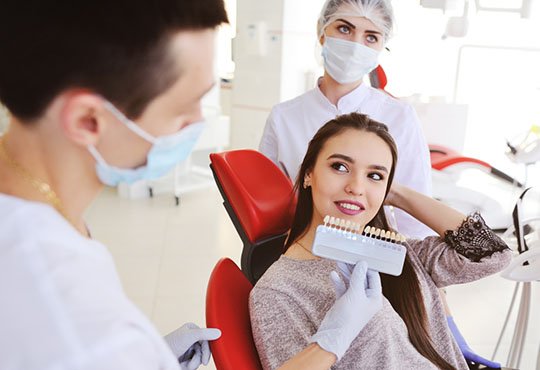 Qualified Candidates for
Porcelain Veneers
Patients who are considering porcelain veneers to enhance their smile are typically looking to address structural or cosmetic issues with their teeth, such as:
Chipped teeth
Cracked teeth
Gapped teeth
Minor misalignment
Discolouration
To have porcelain veneers placed, patients should:
Have good periodontal and overall oral wellness
Be committed to proper oral care and hygiene
Have particular cosmetic goals, which they can inform their dentists at their initial check-ups, as well as realistic expectations
Have a sufficient amount of healthy enamel, as dentists usually remove a thin layer of enamel before putting veneers on
The Benefits of Using
Porcelain Material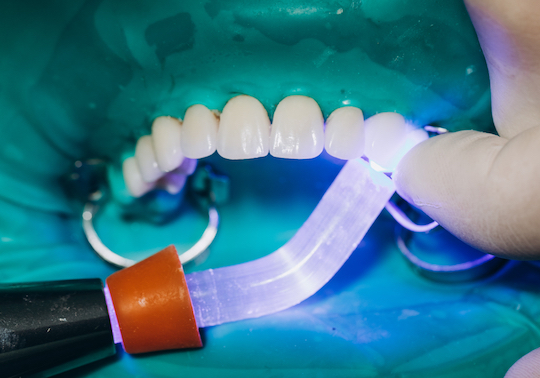 Usually, veneers can be made from composite resin or porcelain material. While composite resin costs less, it is also more vulnerable to damage and discolouration.
All of our veneers are made of porcelain. This material is much more durable compared to composite resin.
Porcelain veneers are also stain-resistant, even more so than your natural tooth enamel. In addition, porcelain matches the enamel of your teeth perfectly.
It can be colour-matched and finished to look like your natural teeth, and the material mimics the way in which enamel reflects light.
There are many other benefits of porcelain veneers, including:
The material is biocompatible, meaning that it will get along well with your teeth and will not irritate your gums.
When cared for properly, porcelain veneers can last up to 15 years or more.
Because the material perfectly matches with the rest of your natural teeth, restoring your smile, your confidence will greatly increase.
We are here to help you answer these & more questions thoroughly.
Take The Step.
Call Warrnambool Dental.
A smile can open doors and change lives.
(03) 5562 4433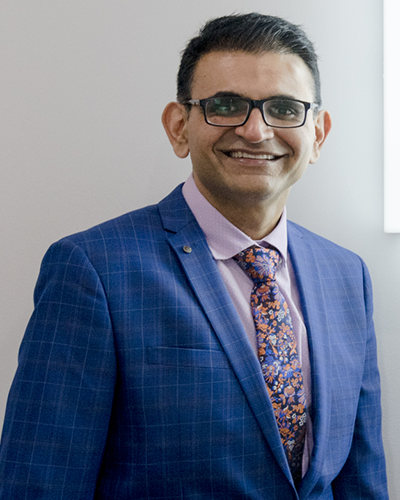 Dr Nishant Hurria
Dr Nishant Hurria is an Australian-based health professional and the principal dentist of Warrnambool Dental with a special interest in Crowns & Bridges and Dental Implants.