Dental
Sealants
SIMPLE, AFFORDABLE, PAINLESS WAY TO PREVENT CAVITIES
Dental Sealants Warrnambool
Dental sealants are plastic tooth-coloured coatings that are painted on the grooves of the back teeth to protect them from decay.
Dental sealants, also called fissure sealants, are dental treatments intended for preventing tooth decay. Sealants are thin, clear or tooth-coloured coating applied to the surface of the teeth. This coating covers each tooth and seeps into any grooves to help protect against cavities.
This protective layer keeps food and bacteria from getting stuck into the tiny grooves of the teeth that can cause decay. The procedure can be conducted by your dentist and dental hygienist.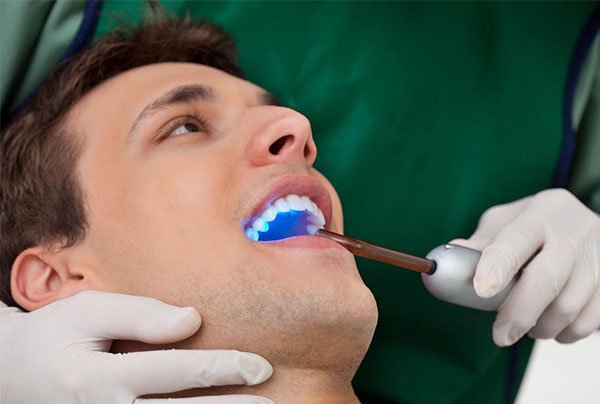 The factors of getting fissure sealants are individual to patients or teeth that are a high risk of dental caries.
This includes patients with:
A history of dental caries
Deep retentive pits and fissures
Poor oral hygiene
Early signs of dental caries
Poor plaque control
Enamel defect, such as enamel hypoplasia
Orthodontic appliances
How do Dental Sealants work?
Think of them as protective layers for your teeth. When the cavity-causing bacteria that thrive in everyone's mouth meet leftover food particles, they produce acids that can make holes in teeth.
These holes are cavities. After a dental sealant has been applied, it keeps bits of food out and stops bacteria and acid from settling on your teeth—just like a raincoat keeps you clean and dry during a heavy rainfall.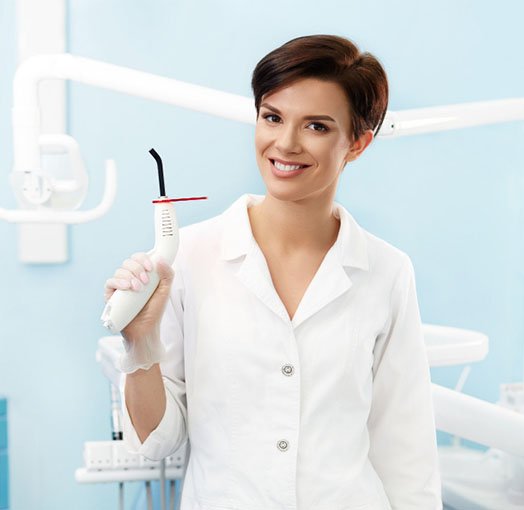 Dental Sealants Application
The fissure sealant application is a simple procedure that can be performed by your Warrnambool dentist.
Teeth are cleaned and dried thoroughly, as food residue and saliva can prevent the sealant from sticking to the tooth.
The surface of the tooth is rinsed with gel acid or a chemical solution, to ensure that the sealant sticks to the tooth.
An adhesive is then applied below the sealant.
The dental sealant is applied.
Depending on the type of sealant, a special light may be used to cure the material.
The liquid sealant forms a protective barrier on the tooth surface.
The bite is checked, and excess material is polished away.
At-Home Care
Your Warrnambool dentist recommends check-ups twice a year so that tooth decay or sealant loss or damage can be monitored.
A sealed tooth doesn't necessarily need any routine changes at home or changes in one's diet.
Although fissure sealants help with preventing decay on the back teeth, generally, it is essential to brush and floss your teeth properly and avoid the factors that can lead to tooth decay.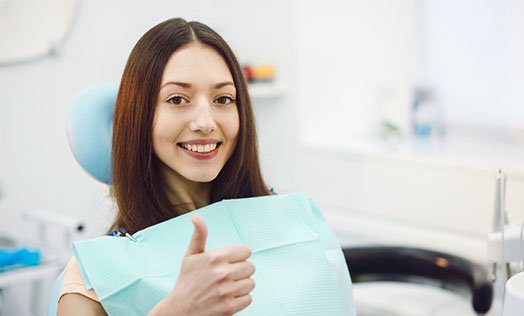 Dental Sealants at Warrnambool Dental
Dental sealant treatments at Warrnambool Dental are easy, safe, and beneficial to our patients. They are proven effective in preventing tooth decay and other dental problems.
Your trusted Warrnambool dentist is ready to guide you in every step of the way!
Warrnambool Dental serves local communities in Portland, Hamilton, Camperdown, Terang, Port Campbell, Colac, Timboon, Port Fairy, MacArthur, and Casterton.
Call us on (03) 5562 4433 or visit us at 454A Raglan Parade in Warrnambool.
Dental FAQ's
Listed below are the most commonly asked questions we receive from our patients.
Your Title Goes Here
Your content goes here. Edit or remove this text inline or in the module Content settings. You can also style every aspect of this content in the module Design settings and even apply custom CSS to this text in the module Advanced settings.
What are dental sealants?
Dental sealants are thin layers of resin coating—sometimes made from other materials used in dentistry—that protect teeth from tooth decay. This protective layer protects the surfaces of your teeth to keep away any harmful food particles that can be difficult to remove with brushing alone.
What teeth are they applied to?
Dental sealants are usually applied to the permanent molars, which are the larger teeth in the back of the mouth. Although any tooth can be applied with dental sealants, usually the back teeth are at higher risk of cavities.
Will my sealants last long?
With proper care, dental sealants can last for up to 10 years, but they need to be checked for chipping or wearing at routine dental check-ups. Your Warrnambool dentist can replace sealants when necessary.
Is it painful?
Getting a sealant is easy and does not hurt. Sometimes one can feel the sealant with their tongues for a short while after the sealant is placed.