Thinking about your child and whether orthodontic treatment might be needed at some point?
Leading Dental Practice in Warrnambool
Warrnambool Dental is dedicated in the most beautiful smiles of the future with Orthodontics.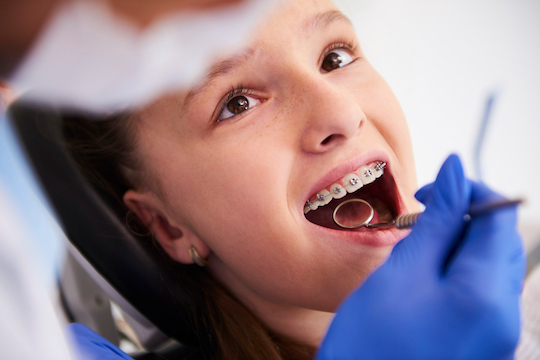 Kids Orthodontics Warrnambool
When teeth, gums, and the jaw begin to grow and take shape, we may sometimes have to make a little bit of room for error.
It's pretty normal for children to experience issues with teeth alignment and occlusion (touching), but sometimes it's necessary to correct abnormalities to prevent long-term dental problems and ensure good oral health.
In such cases, your children's dentist will be able to determine when might be the best time to start orthodontic treatment.
Regular visits to the dentist will help observe your child's dental progress as well as recommend any correctional procedures through orthodontics treatment.
"Quality is never an accident; it is the result of high intention, sincere effort, intelligent direction and skilful execution; it represents the wise choice of many alternatives."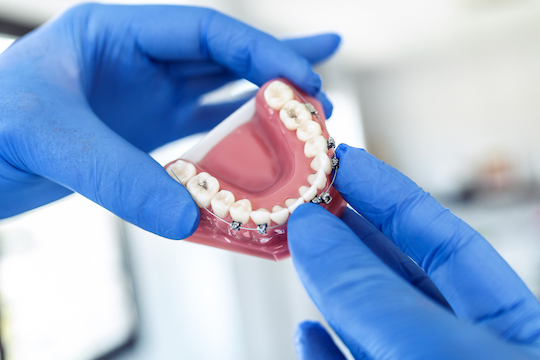 Types of Braces and Other Appliances
There are several dental appliances used nowadays. But braces are still the primary methods for straightening teeth and correcting misaligned bites in children. Dental Braces Warrnambool work by putting constant pressure on the teeth and jaws to move them into the desired position.
Modern braces are not those shiny mouthfuls of metal of the olden days. Teeth used to be fully banded. But today, brackets are attached directly to each tooth's surface.
Braces are made of materials such as:
Stainless steel
Ceramic
Plastic
Combination of materials
This can give a clear or tooth-coloured appearance to the braces. When suitable, the wires can be made of materials such as nickel-titanium or copper-titanium.
These materials may be longer-lasting and require fewer adjustments compared to stainless steel wires.
Invisalign clear "trays" can also straighten teeth without using conventional braces and wires.
Invisible trays may be an option for some people who need orthodontic treatment.
This method uses customised, clear, removable trays that put pressure on the teeth, moving them gradually into the desired position.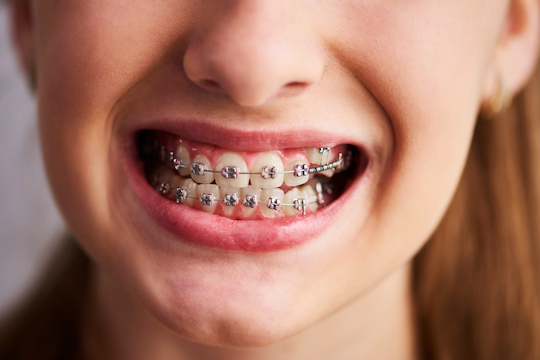 Temporary Anchorage Devices
Temporary anchorage devices (TADs) are mini-screws ranging from 6 to 12 millimetres in length and 1.2 to 2 millimetres in diameter.
When needed, they may be fixed to bone in the mouth temporarily to provide a fixed point from which to puts pressure to move teeth.
TADs allow for more predictable tooth control. They are becoming more common in orthodontics.
Rubber bands
Rubber bands are also called elastics. They are used when more pressure is needed to move the teeth and jaws into the desired position.
You can choose your favourite colour. Many kids choose their school colours or decorate their mouth during the holidays.
Headgears
Headgears are attached to the braces from the back of the head and can be removed. As with rubber bands, headgears are used when extra force is required to move the teeth and jaws.
If a headgear is necessary, it usually only has to be worn at night while sleeping.
Retainers
Retainers are used to keep teeth in place when braces are taken off. It takes time for your teeth to set into their new position.
By wearing a retainer, teeth shifting can be prevented. Some retainers may be removable. Others are fixed – bonded behind your teeth. Retainers can be made of clear plastic and metal wires. Others are made of rubber.
Benefits of Early Orthodontic Treatment
Early orthodontic treatment can help resolve many dental concerns before they become a problem.
Benefits include:
A healthier environment for permanent teeth to emerge
Guide growing jaws
Guide emerging teeth into the best possible position
Control jaw width to accommodate teeth growth and alignment
Lower the risk of damage to front teeth
Lower the risk of impacted or incorrectly growing teeth
Fix unhealthy sucking habits
Maximise space for permanent teeth to come in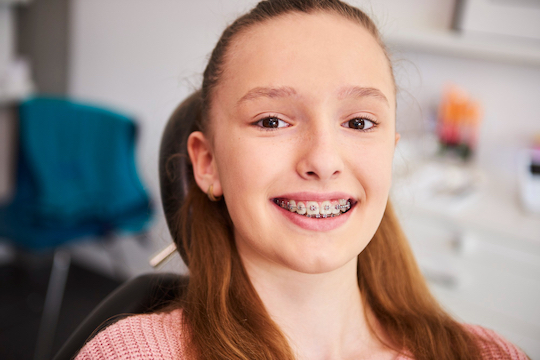 Preventive Orthodontics
Preventive orthodontics, also known as Phase 1 treatment, are procedures performed typically during the growth stage between the ages of 7 and 12 to help develop jawbones in preparation for arriving permanent teeth.
This is normally achieved with the help of dental appliances.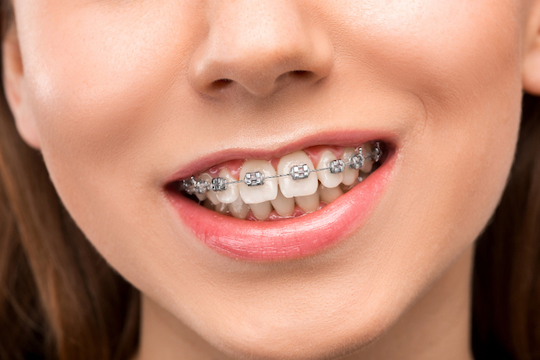 With preventive orthodontics, you can correct or prevent conditions such as:
Breathing problems or mouth breathing resulting from swollen tonsils and adenoids
Overbite, front or back cross-bite, narrow teeth arches, open bite
Crowding of permanent teeth
Underdeveloped lower jaws. As many as half of children who require orthodontic intervention for incorrect bite have an underdeveloped lower jaw
Narrow upper jaw
Preventive orthodontics is normally performed over the course of 9 to 18 months.
After phase 1 treatment, your child's teeth will be optimally prepared for any phase 2 treatment if required, such as braces or other correctional appliance.
In some cases, successful stage 1 treatment prevents any need for stage 2 treatment.
When your child has received all of their permanent teeth at the beginning of adolescence, regular visits to the dentist will allow for active observation of their developing dental health.
The period between the first phase and second phase when all remaining baby teeth will need to fall out is referred to as the holding period.
We are here to help you answer these & more questions thoroughly.
Take The Step.
Call Warrnambool Dental.
A smile can open doors and change lives.
(03) 5562 4433
Frequently Asked Questions
About Kids Orthodontics
1. What is the purpose of orthodontic treatment?
Orthodontic treatments create a healthy, functional "bite," which is part tooth alignment and part jaw position.
When the jaws and teeth line up correctly, they are able to function naturally. This promotes oral and general health. That orthodontic treatment also brings out an attractive smile is a bonus.
2. How will orthodontic treatment help my child?
Orthodontic treatment will help your child bite and chew and contribute to clear speech.
An attractive smile is a pleasant effect of orthodontic treatment and can have emotional benefits.
Self-confidence and self-esteem may improve as orthodontic treatment bring teeth, lips and face into proportion. Straight teeth are less prone to decay, gum disease and injury.
3. What's the right age for orthodontic treatment?
There is no one "right" chronological age for orthodontic treatment. Ideally, children should have an orthodontic evaluation no later than the age of 7. But there is an ideal time to begin treatment for an individual who needs it.
Timing is determined by the type of problem that the child has or may be developing and the child's stage of dental development.
Some patients may require tooth movement only, while others may need help with guiding the growth of their jaws or to correct a sucking habit or abnormal swallowing pattern that can re-shape the bone.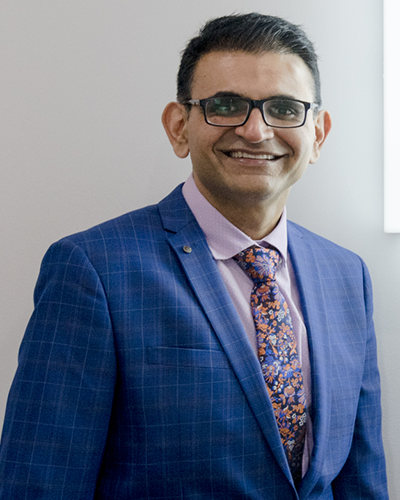 Dr Nishant Hurria
Dr Nishant Hurria is an Australian-based health professional and the principal dentist of Warrnambool Dental with a special interest in Crowns & Bridges and Dental Implants.