Straightening Your Smile Naturally.
Leading Dental Practice in Warrnambool
Warrnambool Dental is dedicated to helping you create the smile of your dreams.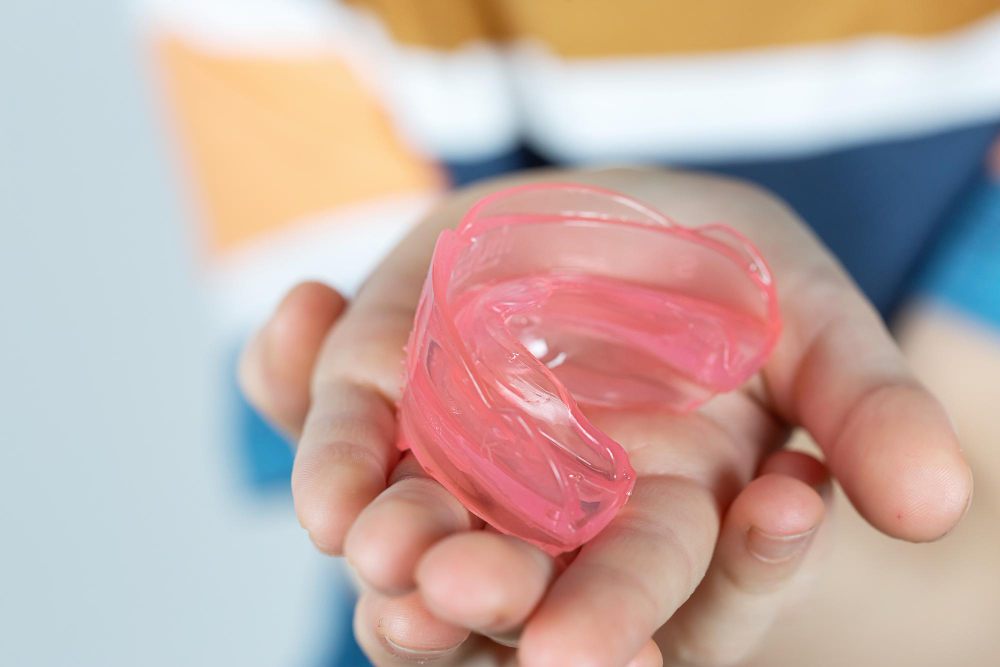 Myobrace Warrnambool
It takes a lot of effort and trips to the dentist to achieve flawless, straight teeth.
Although traditional braces have been shown to correct crooked teeth and give you a celebrity smile, they may be unpleasant. In some situations, a permanent retainer is required to preserve the tooth's straight profile after the braces have been removed.
At Warrnambool Dental, we offer a different option for achieving those dazzling pearly whites. Myobrace is a treatment for crooked teeth that straighten them naturally without traditional braces' drawbacks.
Visit your trusted Warrnambool dentist immediately if you're interested in teeth straightening without braces.
Be sure that you will receive the best treatment & experience.
Be assured that our Warrnambool team shall provide you with The Right Choices.
We are committed to excellence in dental care & service.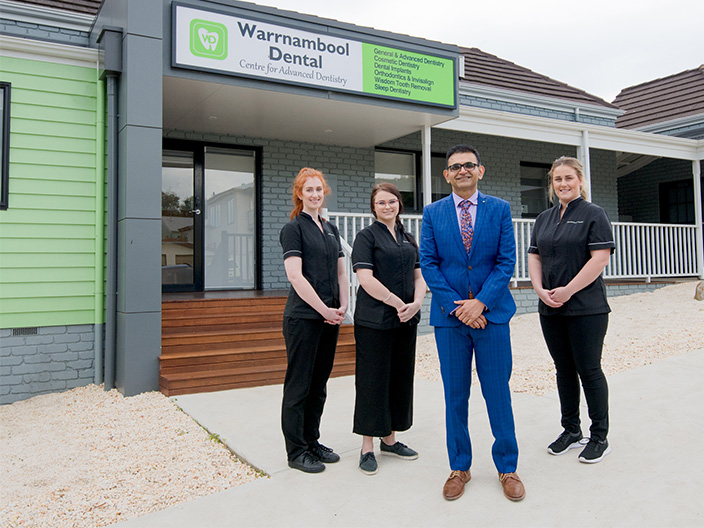 Top-Rated Dentist
Creating the Best Experience
Find Out Why Our Clients Are Smiling
Your Smile is our Passion & Priority
For Your Convenience
Easy Parking in CBD
Ample Car Parking Across the Practice in Warrnambool CBD
Dental Expertise
Dr Nishant Hurria
Dr Nishant Hurria has extensive experience in Advanced Dentistry.
Smile Now, Pay Later
Start Smiling Now!
Interest-Free
Claim From Health Funds.
Easy Application
Easy Setup at practice.
Advanced Technology
State-of-the-art Technology
Smile with Full Confidence!
We design & create your dream smile.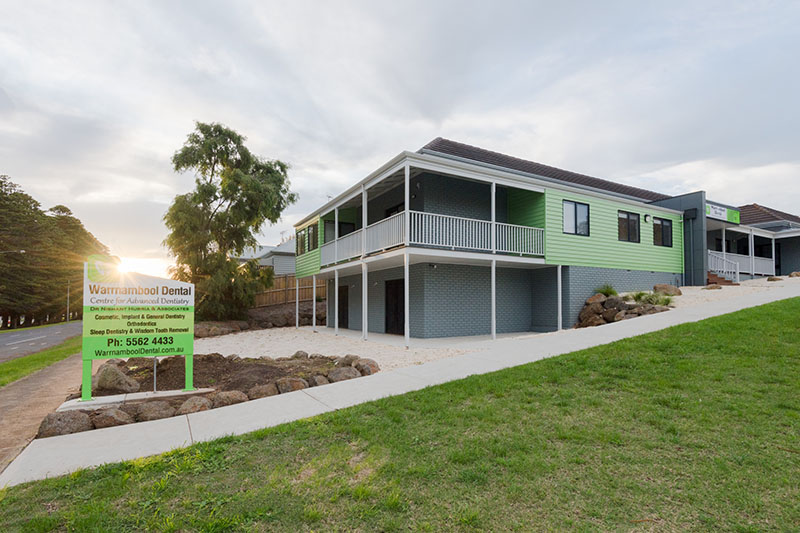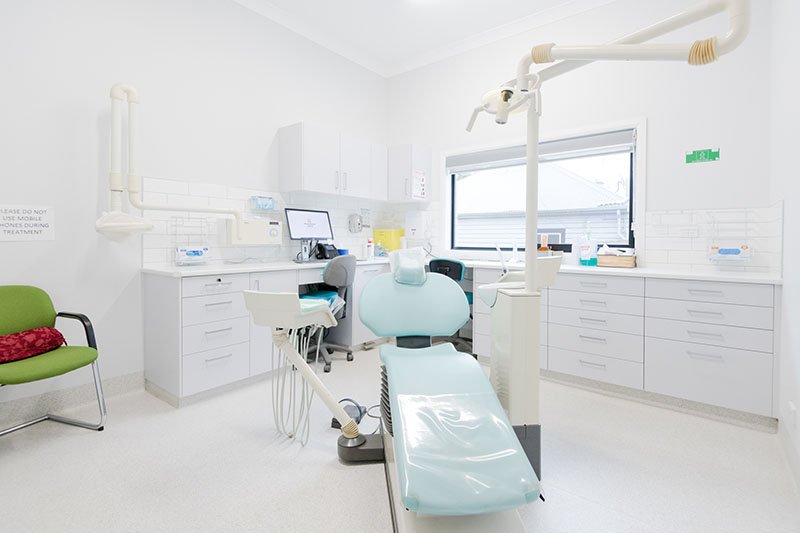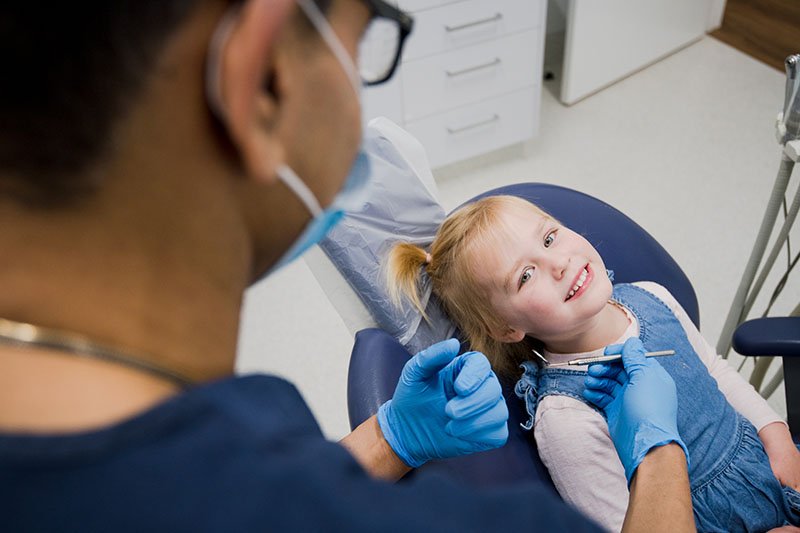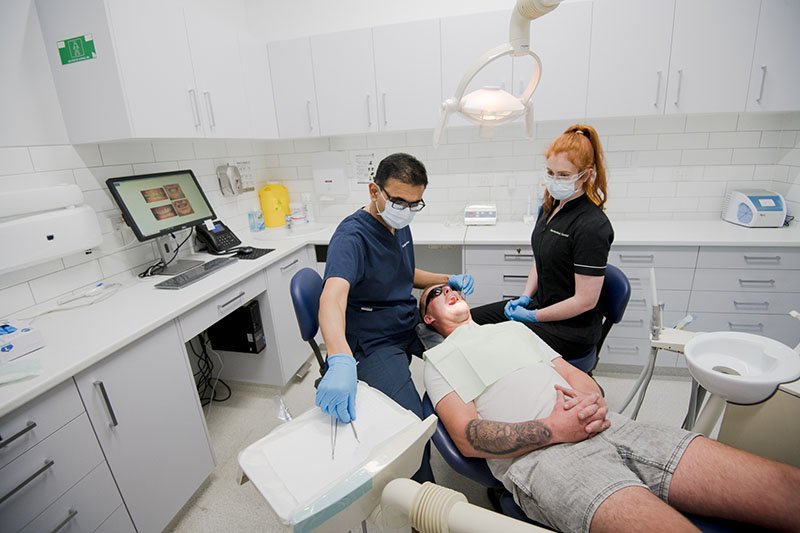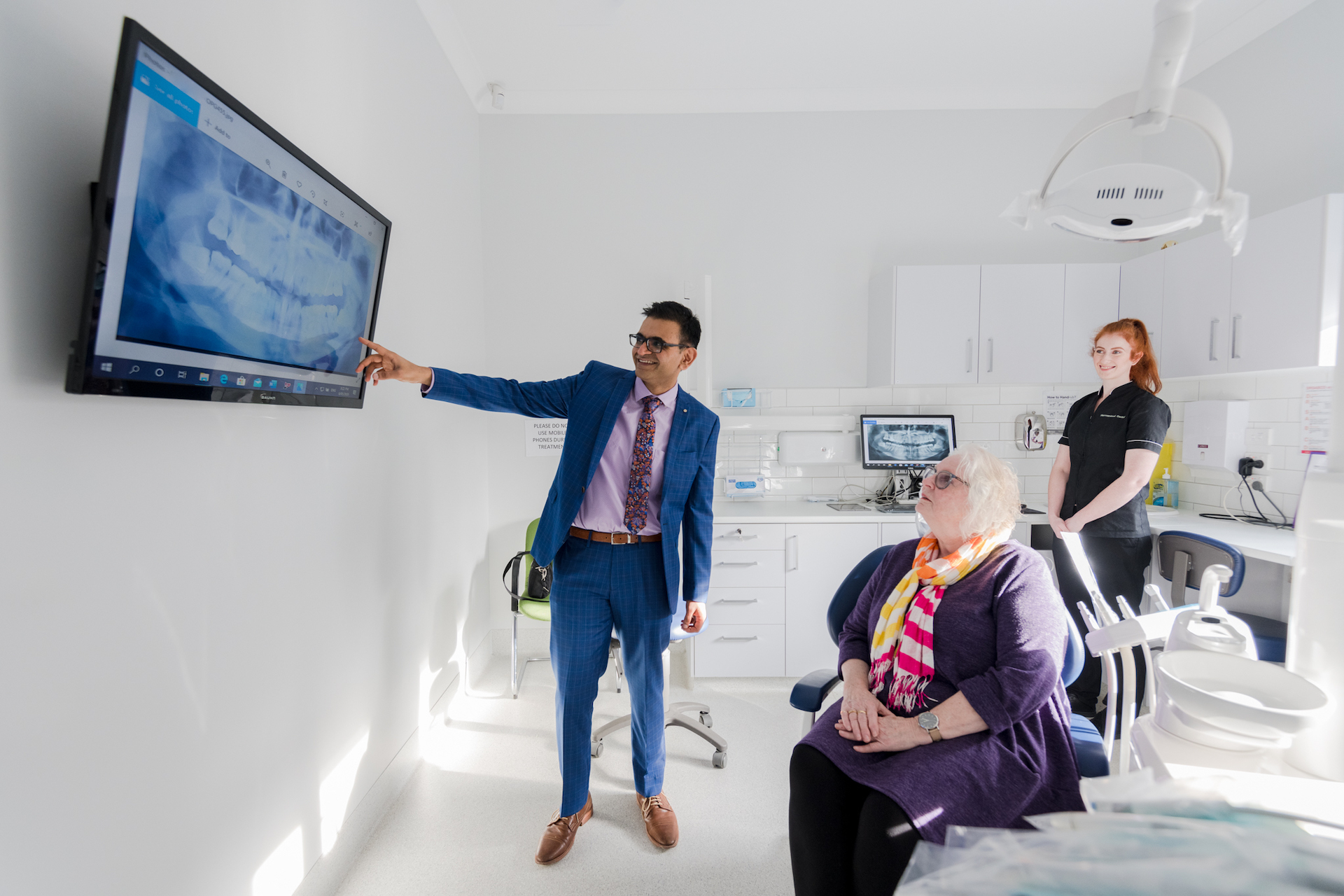 "Quality is never an accident; it is the result of high intention, sincere effort, intelligent direction and skilful execution; it represents the wise choice of many alternatives."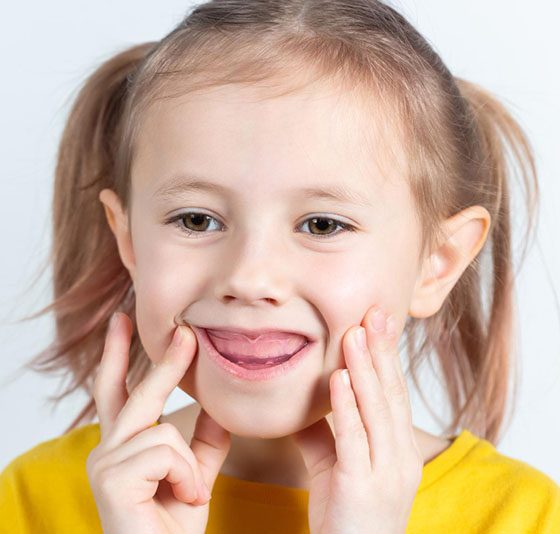 What Is Myobrace?
The Myobrace System is a preventive pre-orthodontic treatment that aims to correct underlying orthodontic issues and create perfect straight teeth.
Myobrace is comparable to dental braces Warrnambool; however, there are some key differences. Unlike conventional braces, which cure the tooth issue quickly, Myobrace concentrates on the fundamental cause of the problem.
For example, traditional braces treat the symptoms of crooked teeth right away, whereas Myobrace aims to identify the source of the crooked teeth before treating them.
This is accomplished through proper wearer education, a series of exercises, and the use of a detachable intra-oral appliance for 1-2 hours throughout the day and overnight while sleeping.
Why Should You Use Myobrace?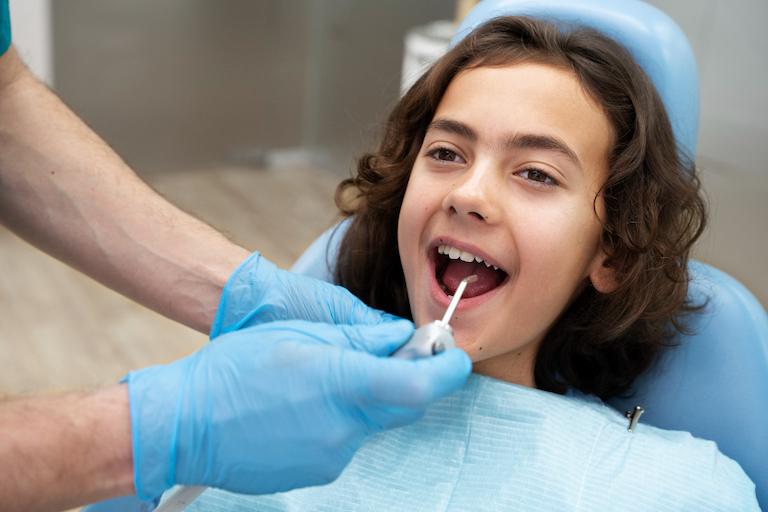 The myobrace attempts to correct the underlying tendencies that have resulted in crooked teeth. The child's swallowing and breathing habits are retrained.
Because the focus is on correcting the aetiology and the tooth and jaw alignment, we believe a more stable result will be reached, especially if treatment begins before all permanent teeth are present.
Other dental practitioners and orthodontists disagree with our approach, and you should consult them to determine whether the therapy we provide is the best option for you.
Of course, there are a variety of individual characteristics that can influence the outcome. To reduce the chance of relapse, it may be required for some individuals to wear a permanent retainer after treatment with the Myobrace is completed.
The myobrace is not required to be worn at school and can be worn at home. No one will be aware that the device is in use. This addresses one of the most common worries patients have regarding braces: that they are unsightly and uncomfortable.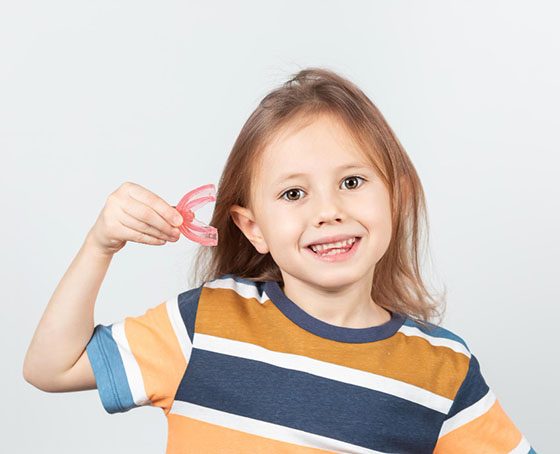 The method is aimed at children aged three to fifteen years old and aims to:
Correct your bad dental habits
Develop and align the jaws
Enhance facial development
Straighten your teeth
Improve your overall health
Encourage the healthy eating habits
It also corrects poor dental habits such as:
Sucking of the thumb/finger
Breathing through the mouth
Swallow in reverse
Tongue thrust
Poor dental habits, also known as Myofunctional habits, have been discovered to be a significant source of crooked teeth and not merely inherited impacts, as previously thought. As a result, the Myobrace system is a habit-formation method.
The Myobrace appliance is made up of the following components:
Tooth channels– help to straighten the front teeth.
Tongue tag– improves tongue position.
Lip bumper– works on the bottom lip.
Frankel Cage– broadens the arch-form
More Advantages of Myobrace vs. Conventional Braces
Orthodontic treatments are effective methods of straightening teeth and correcting one or more disorders. Myobrace can accomplish all of this and much more!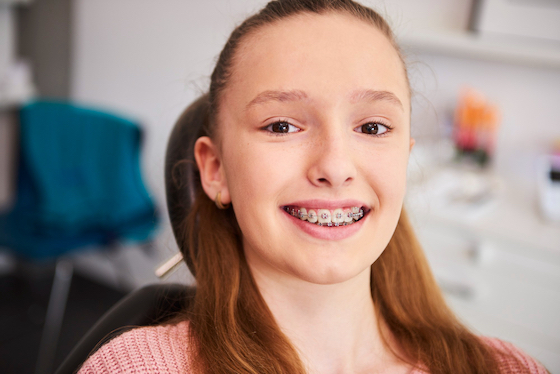 Myobrace has several distinct advantages over traditional braces.
Straightens teeth naturally
Permanent retainers are not required because the teeth remain straight
Corrects the underlying source of the problem
Easy to remove and store. You only need to wear it for 1-2 hours throughout the day and night time while sleeping
It does not necessitate the extraction of any teeth for you to wear it
Reduces tooth root and enamel damage
It is simpler to clean and maintain
We are here to help you answer these & more questions thoroughly.
Take The Step.
Call Warrnambool Dental.
A smile can open doors and change lives.
(03) 5562 4433
Frequently Asked Questions
About Myobrace
1. What is the purpose of the treatment?
It is critical to note that the treatment goal is not to eliminate malocclusion (though this is achievable in many cases) but to improve it.
lessen its severity
enhance facial growth
reduce the number of extractions required
improve the long-term stability of any future orthodontic treatment
2. Is Myobrace the best option for my child?
For children and parents who want to avoid braces and extractions, MYOBRACE is designed to play an active role in their orthodontic therapy. The goal is to provide a youngster with a beautiful dental arch, which will aid in the long-term stability of orthodontic treatment.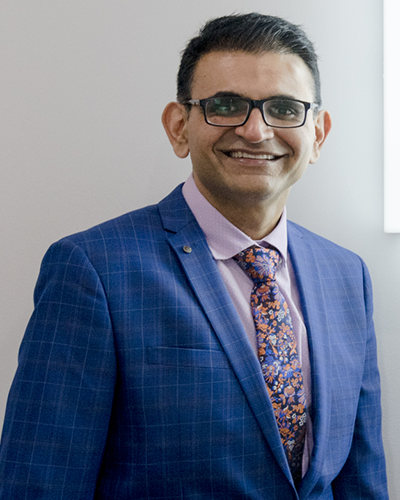 Dr Nishant Hurria
Dr Nishant Hurria is an Australian-based health professional and the principal dentist of Warrnambool Dental with a special interest in Crowns & Bridges and Dental Implants.