Invisalign
VIRTUALLY INVISIBLE ALIGNERS FOR A STRAIGHTER SMILE!
Invisalign Warnambool is a revolutionary new braces technology that straightens your teeth while remaining practically invisible.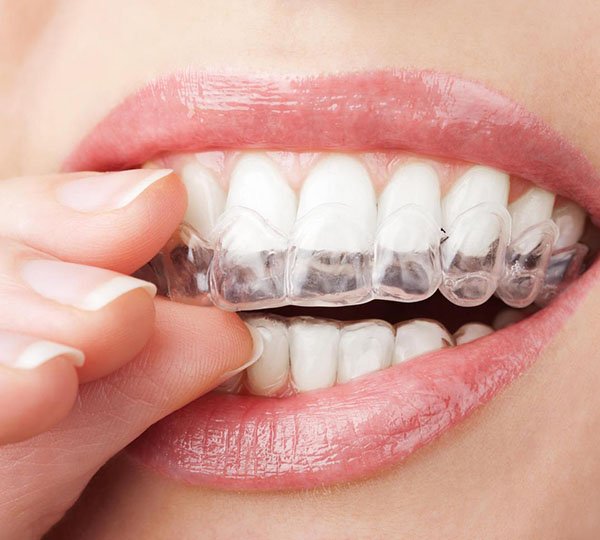 The Invisalign in Warrnambool patented technology is backed by decades of clinical research, making it the most sophisticated clear aligner available — with millions of successful cases all over the world.
Traditional dental braces are at the height of their design and function, but unfortunately, they are so visible that it can actually discourage people from wearing them.
When people avoid traditional braces because it will affect their appearance, they do not get the dental alignment treatment that they need.
Invisalign Warrnambool offers a solution to the visibility of traditional braces while producing the same positive results in dental alignment. With Invisalign, you can finally straighten your teeth without ever having to wear braces.
How Does Invisalign Work?
Invisalign in Warrnambool is a treatment process that involves a series of clear and removable aligners that are replaced for a new set every two weeks.
As your teeth began to move into their desired position, a new set of aligners accommodates the shifting and continues the alignment process until the next set can take its place.
When you progress from one set of aligners to the next, your teeth keep moving until the perfect results have been achieved. Each set of Invisalign is designed and manufactured just for your teeth to ensure precision fitting, optimal invisibility, and maximum results.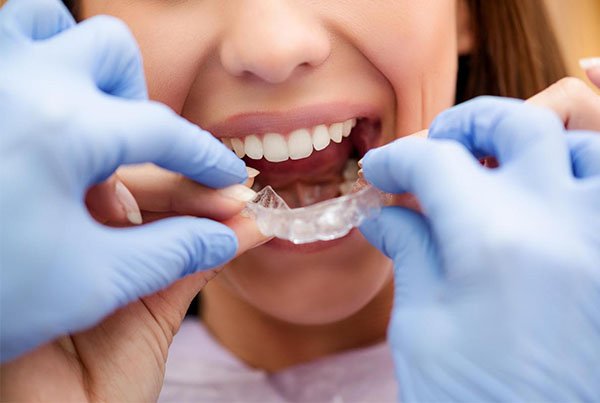 Consultation
By visiting your Warrnambool dentist, you can discuss your orthodontic needs and receive an examination of your teeth to determine if Invisalign is best for you.
You and your dentist will create a plan that addresses your needs along with a treatment timeline that will offer maximum results.
If you decide on Invisalign treatment, you will be able to get an impression of your teeth taken and sent to a processing lab for development on the same day.
Treatment Planning and Design
After we have created a mould of your teeth, it will be sent to a laboratory for analysis and design. Dental technicians will develop a 3D computerised model of your teeth that will serve as the basis for manufacturing unique Invisalign made just for your teeth.
Every tooth, movement, and detail will be taken into account during the production process. Using advanced computer software, your dentist in Warrnambool will be able to show you a virtual representation of the entire treatment process from how your teeth look now, during the correction, and what your smile will look like after treatment.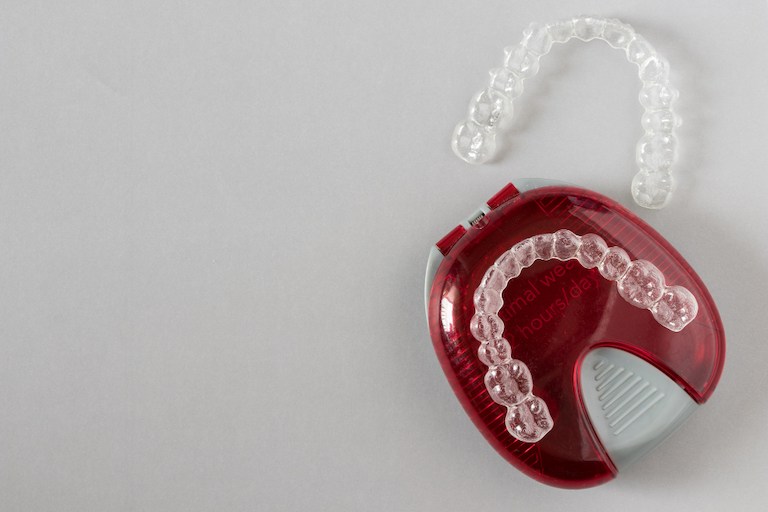 After treatment planning, you will receive a custom-made set of aligners that you can start wearing right away. Each aligner will be worn for about two weeks, after which you will switch to the next aligner in your treatment plan.
Invisalign treatment length depends on the condition of your teeth, but usually takes anywhere from 9-18 months and between 18-36 aligners (both sets of teeth) to achieve maximum results.
How To Wear Your Aligners
Invisalign is completely removable and convenient for daily use. You should wear your aligners as much as possible to achieve maximum results in the expected timeline.
Remove your aligners to brush and floss your teeth and maintain oral hygiene or when eating so that you can chew properly. Make sure to keep your aligners clean and sanitised daily to prevent plaque build-up on your teeth and gums.
You will need to visit your dentist every 4-6 weeks to observe your progress and receive more aligners. Over time, you will begin to see that your teeth are slowly moving into the desired positions. After treatment is complete, you can expect a brand new smile with much straighter, more aligned teeth.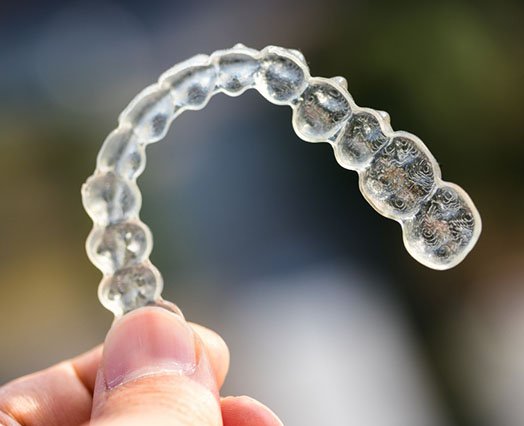 Why Invisalign?
Transparent: Invisalign is a virtually unnoticeable and completely clear aligner.
Fully Removable: You can take your aligners off when eating, drinking, and maintaining oral hygiene.
Maximum Comfort: The discomforts of traditional braces are a thing of the past with Invisalign, which is designed to rest comfortably in your mouth.
Fully Customised: Your aligners are made just for your teeth. Every shape and contour is represented to create a flawless fit.
They Really Work: You will begin seeing results before you know it. By the time your treatment is finished, your teeth will look the way you want them to.
Invisalign in Warrnambool
Get on the road to a better smile with Warrnambool Invisalign treatment now.
Invisalign in Warrnambool
Call us on (03) 5562 4433 or visit us at 454A Raglan Parade in Warrnambool.
Dental FAQ's
Listed below are the most commonly asked questions we receive from our patients.
Your Title Goes Here
Your content goes here. Edit or remove this text inline or in the module Content settings. You can also style every aspect of this content in the module Design settings and even apply custom CSS to this text in the module Advanced settings.
How does Invisalign work?
Invisalign treatment is a series of custom-moulded, clear plastic aligners that exert gentle, controlled force on your teeth to shift them into place.
Your Warrnambool dentist plans out your tooth movements and each set of aligners makes adjustments according to his prescription.
You will get new aligners every two weeks until treatment is complete and you have a healthy, beautiful smile.
How often do I need to wear my aligners?
Wear your Invisalign aligners for at least 22 hours a day. Remove them only when you eat, brush and floss your teeth.
Are there food restrictions with Invisalign?
Nope! Since you remove the aligners when eating, you can enjoy any food you want.