Dentist Warrnambool – Dental Assistant Qualified Or Traineeship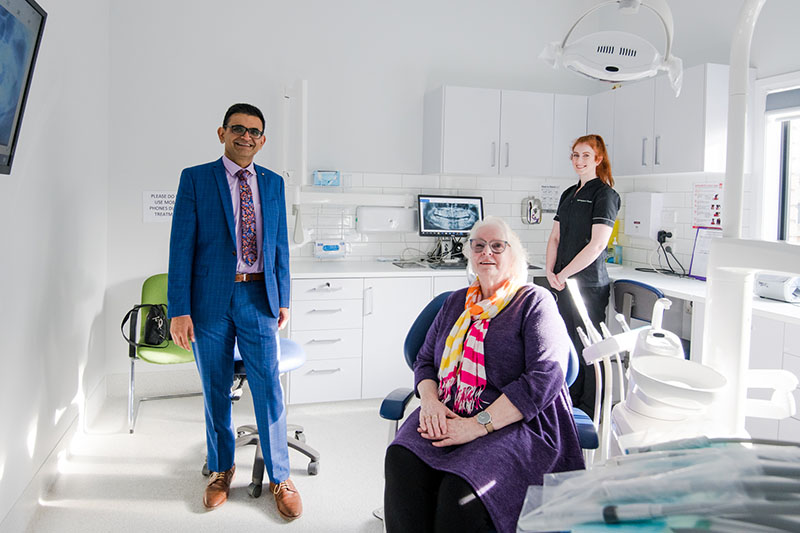 Job Post for Dental Assistant Qualified Or Traineeship
Dental Assistant – Warrnambool Dental
Location: Warrnambool, Victoria, Australia
Job Type: Full-time/Part-time/Contract
Salary: Competitive salary based on experience
Our team is growing. We are looking for a new team member to join our wonderful, state of the art dental practice offering general to advanced dentistry. We take pride in being a good team and strive to provide the ultimate patient experience.
About the Company:
Warrnambool Dental is a reputable dental clinic located in Warrnambool, Victoria.
With a team of experienced and compassionate professionals, we are committed to providing exceptional dental care to our patients.
Our clinic is equipped with state-of-the-art facilities and technologies to ensure the highest quality of service.
Job Responsibilities:
Assisting the dentist during various dental procedures, including general dentistry, orthodontics, oral surgery, and cosmetic dentistry.
Setting up and sterilizing dental instruments and equipment.
Taking and developing dental x-rays using digital systems.
Providing chairside assistance to the dentist during treatments.
Educating patients on oral hygiene and post-operative care.
Scheduling appointments and managing the clinic's appointment book.
Maintaining accurate patient records and updating charts.
Ordering and managing dental supplies and inventory.
Adhering to strict infection control protocols and safety standards.
Requirements:
Certificate III in Dental Assisting (or equivalent qualification).
Previous experience working as a dental assistant is preferred but not required.
Proficiency in taking and developing dental x-rays using digital systems.
Excellent communication and interpersonal skills.
Strong attention to detail and organizational skills.
Ability to work effectively in a team environment.
Basic computer skills.
Current CPR certification.
Benefits:
Competitive salary based on experience.
Opportunities for professional growth and career advancement.
Supportive and friendly work environment.
Work-life balance with flexible scheduling options.
Employee discounts on dental treatments.
Access to the latest dental technology and equipment.
How to Apply:
If you are enthusiastic about dental care and want to join our team at Warrnambool Dental, please email your resume and cover letter to practicemanager@warrnambooldental.com.au.
With the subject line "Dental Assistant Application – Warrnambool Dental". We appreciate all applications, but only shortlisted candidates will be contacted for an interview.
Note: This job advertisement provides a general overview of the position and does not cover all the duties and responsibilities required.