The Complete Guide to Dental Implants: Everything You Need to Know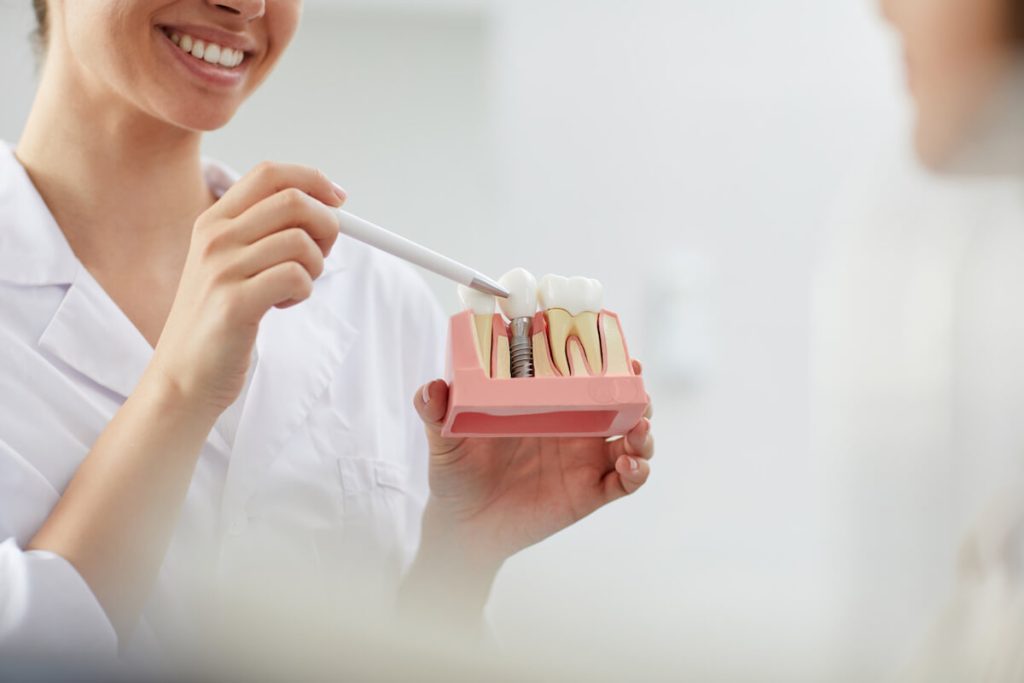 Dental implants are one of the most effective methods of replacing a missing tooth; replacement teeth are often required.
The most important benefit of the operation is that the implant will look exactly like the other natural teeth and maintain a patient's oral health for years.
For more information on dental implants, keep reading.
What are dental implants?
Since dental implants can replace one or more missing teeth, making them a long-term solution for tooth loss.
Artificial tooth roots that are surgically inserted are called dental implants. They serve as the foundation for a bridge or replacement tooth and are frequently composed of titanium or other biocompatible materials.
How Do Dental Implants Work?
Dental implants integrate with the jawbone, forming a strong basis for the bridge or replacement tooth.
Connecting the implant to the jawbone, known as osteointegration, often takes several months.
After the implant has linked with the jawbone, an abutment is attached.
The abutment connects the new tooth or bridge to the implant.
The abutment is then firmly attached to the replacement tooth or bridge.
The replacement tooth or bridge, custom-made to match your original teeth, looks and functions like a natural tooth.
Is Dental Treatment Suitable for Everyone?
As long as there is adequate bone to keep the implant in place, dental implants are the greatest option for people of all ages who want to replace missing teeth.
When the proper jaw bone is missing, as may occur in prolonged tooth loss, we do bone grafting surgeries.
Dental Implant Surgery Complications and Risks
With dental implant surgery, there are a few potential hazards and problems, but the surgeon may address them. Sinusitis, haemorrhage, implant rejection, nerve damage, and infection are a few of these.
Getting dental implants necessitates taking precautions to avoid infection, although it is always dangerous with any surgery.
Within the first few months after surgery, implant rejection can occur, and nerve injury can result in numbness or tingling in the gums or teeth.
While sinus infections can be managed with medicine and bleeding is expected immediately after surgery, additional surgery may be necessary to address the infection.
Benefits of Dental Implants
Enhanced look: Dental implants' appearance and feel are similar to natural teeth.
Speech improvement: You won't have to be concerned about your teeth slipping or moving during the conversation if you have dental implants. Your speaking may sound clearer as a result.
Greater comfort: Dental implants replace the irritation that comes with wearing dentures. Furthermore, they don't place any restrictions on what you can eat.
Increased self-esteem: Dental implants can improve your confidence by restoring your smile.
Better oral health: Unlike bridges and dentures, which frequently necessitate tooth reduction, dental implants do not. Since they fuse with your jawbone, dental implants also enhance the well-being and durability of your jawbone.
Dental Implants at Warrnambool Dental
Your smile can be restored with dental implants, and your teeth will look better.
Do your study before deciding whether to have dental implants because they can be a lifetime investment in oral health.
We'll gladly assist you if you want to understand more about dental implants.
We use high-quality equipment at Warrnambool Dental to make and style our dental restorations.
Our patients receive affordable and high-quality services in a comfortable, family-friendly environment.
Visit your Warrnambool dentists today!
Call us on (03) 5562 4433 or request your appointment online.
We are located at 454A Raglan Parade, Warrnambool.