Warrnambool Dentist Tips: How Do I Find the Right Dentist?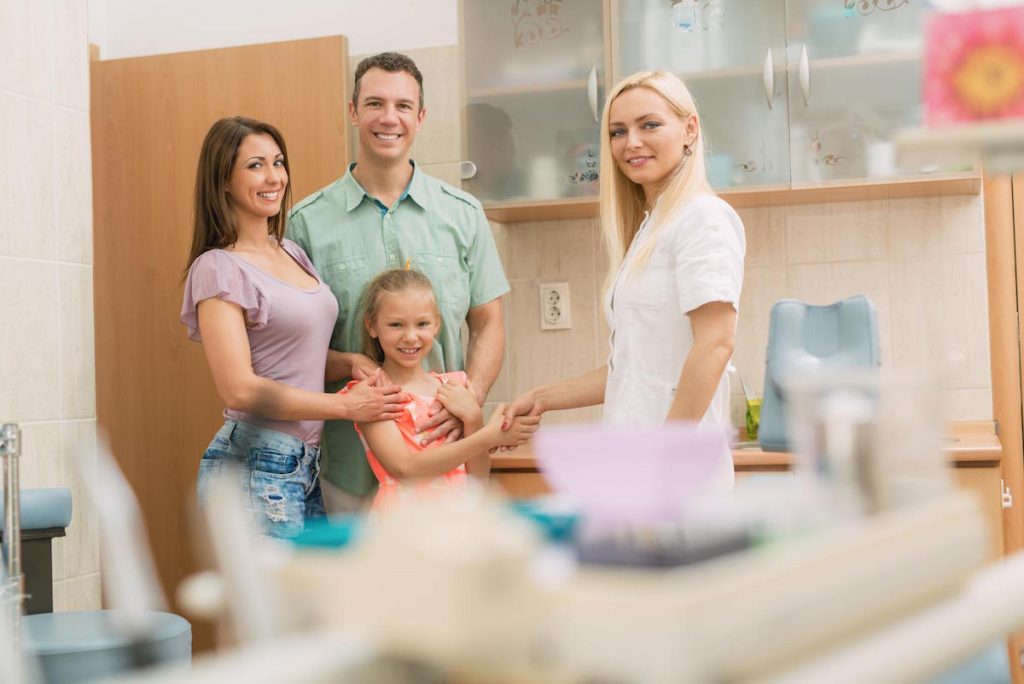 How you look is often how you feel, and a great smile can be part of a successful life.
The mouth is also the gate to the body and keeping it healthy is part of keeping yourself healthy. This is why regular dental visits are so important.
But what if you currently don't have a dentist? Finding the right dentist can be difficult.
If you don't currently have a dentist, there may be a reason. You might have dental anxiety, have moved to a new area, or have other reasons for not having chosen a dental practice.
And frequently, a dentist is the last thing on your mind. But, not having a dentist is unwise.
Beyond your doctor, your dentist may have the most significant impact on your health, both dental and general.
At Warrnambool Dental, we are so confident that we are the right dentist for you, that we offer these tips to help you search for a dentist.
Our guess is that once your search is over, you will choose Warrnambool Dental!
Consider Your Own Needs First
Different dentists have different skills and focus. So, define what you need before you begin to look.
If you are an anxious patient, for instance, look for a dentist who works specifically with patients who have dental fear or anxiety. Your particular needs must be first and foremost in your mind when you start to search.
Things to consider:
Take a look at office hours — is the dentist available when you're available?
Will your dental plan be accepted?
Are there payment plans if you need them?
What about fees?
Do you know what your treatment will cost before you get it?
How does the office deal with patients who have emergencies, outside of office hours, or when the dentist is away?
Are telephone calls returned immediately?
Are patients reminded when a checkup is getting near?
Conducting your search
Referrals– Take advantage of the wisdom of the crown by asking friends, family members, and local health professionals whom they recommend.
Pharmacists can also be a useful resource. When getting recommendations, try to drill down for specific information about what people like about their dentists. Also, if you have particular requirements—talk to others with the same ones.
Internet – The Internet is a convenient way to find feedback. Google, Yelp, and similar sites give you the chance to read the reviews of previous patients, particularly ones who might have had the same treatment you need. Look for reviews with stories and details, as these can be most accurate.
Look at their website – This is an excellent way to see the office and staff ahead of time and get a sense for how detail-oriented they are. A sloppy website may mean sloppy treatment.
Visit – Once you have pared your list down, visit – It's the best way to see if a dentist is right for you. Look for friendly and responsive staff.
Look for a modern and clean and modern office. If the waiting room, restrooms, and treatment areas are contemporary and clean, and the magazines current, chances are good, the same is true of care and equipment.
Finally:
Give your choice a dry run. The final step in finding a great dentist is getting treatment. If you have a bad experience or something feels a bit off, there is no reason to go back. You are in charge!
Things to Consider in Finding the Right Dentist
Consider convenience! Check hours, access, parking, and services. You should choose a dentist that it is easy to get to. You will be visiting at least twice annually, and don't need excuses to skip a visit!
Professional qualifications – Inquire about the training of the staff and dentist. If answers aren't forthcoming, or you don't like them, keep looking.
Hours of operation – If you have a busy schedule, consider a dentist that offers more extended hours of service, including evenings and weekends.
Services available – The more treatments a dentist offers, the more convenient it is for you and your family.
Health and cleanliness – Every dental clinic must follow relevant rules, regulations, and laws. Be sure that the clinic follows industry standards and governmental regulations.
Fees. This is an important factor when you are ready to choose the dentist that fits the bill. If you may need payment plans, ask if they offer them. Ask about what payment plans they offer or accept. If you have any questions? Just ask!
Welcome to Warrnambool Dental
Warrnambool Dental is a full-care dentistry specialist serving the entire Southwest Victoria region. We offer the highest calibre dental treatment in Australia.
We offer our patients affordable and professional service in a comfortable, family-friendly environment.
Warrnambool Dental welcomes patients of all ages and with all conditions. We provide outstanding service based on your individual dental condition, expectations, and desires.
Every visit to Warrnambool Dental helps ensure long-lasting oral health and keeps you smiling for many years to come.
We offer extended hours on weekdays (until 7:30) and Saturday hours from 8:30 AM – 4:00 PM.
For more tips on finding the right dentist Warrnambool, call us on (03) 5562 4433 or request your appointment online.
We are located 454A Raglan Parade, Warrnambool.