7 Justification Why Invisalign is the Leading Orthodontic Treatment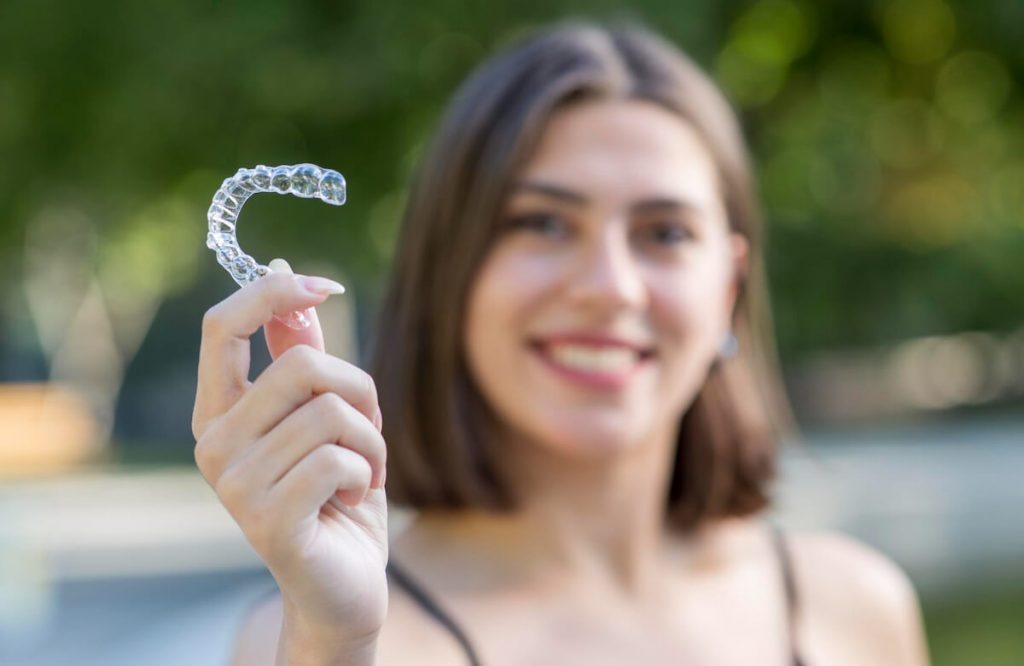 A beautiful, perfectly aligned smile is something that many people today aspire to. The good news is that modern orthodontic techniques have made straightening teeth easier.
Consider these seven benefits of Invisalign instead of traditional braces if you're considering them.
#1. Produces comparable results to traditional metal braces
Although metal braces and Invisalign use different appliances to straighten teeth, they use the same fundamental pressure-application method to move teeth gradually.
Compared to Invisalign, metal braces use brackets and an archwire, while the latter uses customised aligners made of SmartTrack® material. As a result, both treatments produce comparable final results and retention rates.
#2. Treats most alignment issues
Various teeth alignment issues can be successfully treated with Invisalign clear braces.
From a few protruding or crooked teeth to more severe cases like malocclusion, overbites, and underbites. Now that elastics can be used with Invisalign aligners, solving more complicated dental problems is made even more straightforward.
Gapped teeth, an overbite, an underbite, and an open bite are the most frequent issues that Invisalign braces treat.
Crossbites and tooth crowding are other treatable problems.
#3. Almost invisible
Invisalign aligners are virtually invisible, as their name implies. This is because they are constructed from a transparent, thin material cling to the teeth tightly.
Many people appreciate that Invisalign orthodontic treatment is much more discrete when compared to metal braces.
#4. Comfortable
Regular metal braces are almost always painful. They are not well-liked by anyone, and most people had them as kids.
Kids have a different experience because they are accustomed to growing pains and can have shiny metal in their mouths while interacting with others.
Adults must present themselves professionally for work and cannot take time off to deal with the pain and discomfort that braces bring on.
Additionally, you do not want to expose your oral soft tissues to risk by using conventional braces.
The best option is Invisalign clear aligners because they are much kinder to your teeth and gums.
You receive personalised invisible aligners made of soft plastic rather than rigid metal, which makes you feel at ease. You'll always feel much more secure in your mouth.
In contrast to conventional braces, customised aligners will gradually move your teeth. This lessens your discomfort so that you can receive the best Invisalign treatment.
#5. Time-saving
Invisalign can produce effective results in a surprisingly short amount of time. Additionally, since Invisalign needs to be maintained after six months, you will need to visit the dentist less frequently.
#6. Fewer orthodontic visits
Patients with braces must make several trips to the orthodontist to have their wires tightened.
Contrarily, Invisalign patients receive multiple sets of aligners that they can easily swap out on their own.
Invisalign patients still visit the orthodontist regularly to monitor their progress, but these visits are typically less frequent than tightening appointments for braces, typically scheduled every 4 to 8 weeks.
#7. Simple dental hygiene routine
You should be aware that wearing Invisalign won't interfere with your ability to practise good oral hygiene. While flossing, using mouthwash, or even brushing your teeth, you can easily remove the clear aligners to ensure your mouth is clean.
Your experience with Invisalign doesn't end when you've finished your course of treatment and achieved the alignment of your smile.
The retainers will help you keep your results, protect your Invisalign investment, and maintain your straight teeth for life.
Transform Your Smile with Invisalign at Warrnambool Dental
By choosing Invisalign over traditional braces, you are selecting the most appropriate, painless, and comfortable method of teeth straightening.
At Warrnambool Dental, where skilled dental experts listen to your concerns and provide great consultation, understanding, and care, you can benefit from the most recent advancements in dental technology and procedures.
Give your Warrnambool dentists a call at (03) 5562 4433 now, and we'll have your best smile ready in no time.
Visit us at 454A Raglan Parade in Warrnambool.