Top 7 Advantages of Routine Dental Scale and Clean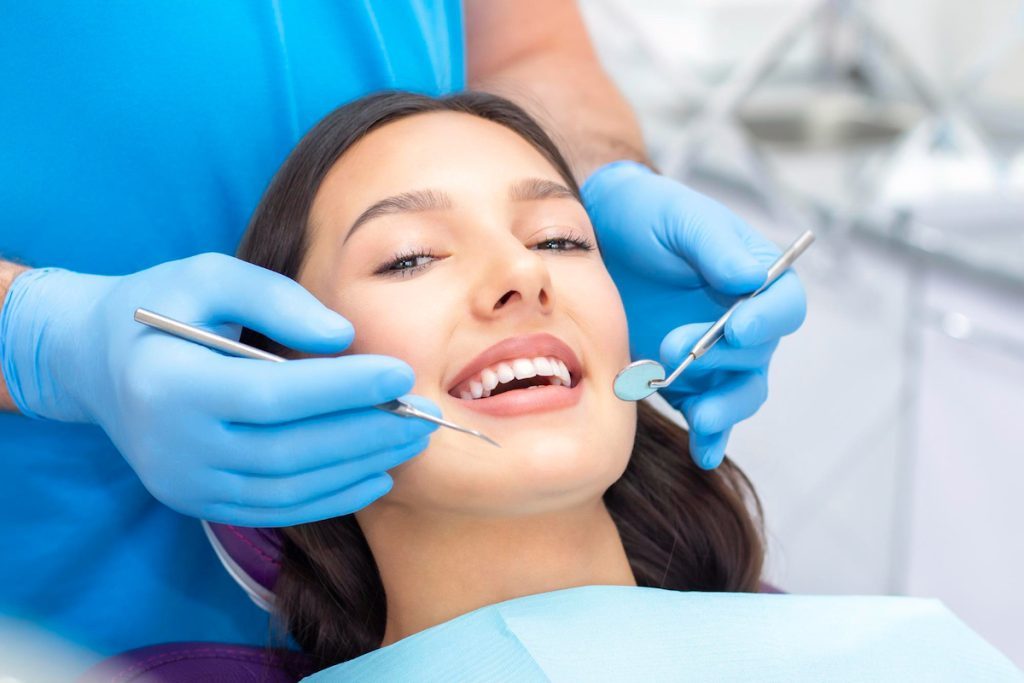 Regular dental scale and clean is an efficient dental preventive measure because it identifies oral hazards early and stops them from forming.
Additionally, it aids in restoring the tooth to its original state because there is no way to do so.
Here are the 7 advantages of having a regular dental scale and clean:
#1. Cleaner Teeth
A standard toothbrush cannot remove Tartar on your teeth.
Therefore, to get your teeth as clean as possible, you will still require expert cleanings even if you have the most advanced electric toothbrush.
The ability to feel squeaky clean when a dentist polishes your teeth is another advantage of having cleaner teeth. That is yet another thing you cannot do at home.
#2. Avoid Gum Disease
Plaque not only causes tooth decay, but it also harms your gums when it accumulates below the gum line. Gum disease can cause tooth loss if it progresses to an advanced stage.
Fortunately, frequent tooth cleaning reduces plaque buildup and significantly lowers your risk of experiencing this.
#3. Prevent Tooth Decay and Cavities
For most people, avoiding cavities is their main dental health concern. Plaque starts eroding your teeth's enamel, the outermost layer, which causes these holes to appear.
Plaque is a sticky, white buildup of bacteria that develops on your teeth. Plaque can be removed by brushing and flossing twice a day, but professional cleanings every six months are much more efficient.
#4. Remove Stains
You can get stains on your teeth from some regular routines, including drinking coffee, tea, or wine or using tobacco products.
While brushing helps remove some of this, certain tough stains may still exist.
A thorough teeth scale and cleaning from your dentist can alleviate this, and it is actually important to brighten your smile.
#5. Prevent Bad Breath
Good oral care is crucial to avoid halitosis or persistent bad breath.
Scaling and cleaning are vital for enhancing breath freshness and boosting self-confidence.
However, dental issues like tartar buildup, which can cause bad breath, cannot be treated by brushing and flossing.
#6. Improve Your Overall Health
Studies have linked poor oral hygiene to cardiovascular disease and high blood pressure.
Immediately treating tooth infections is critical to preventing systemic infections, and frequent dental cleanings can help avoid infections and keep you healthier generally.
#7. Save Money
Saving money is one of the main reasons people skip regular dental cleanings. But the cost of teeth scale and cleaning is much lower than the expense of restorative dentistry to treat periodontal disease or fill a cavity. A little preventive maintenance can help you avoid unpleasant and potentially expensive issues in the future.
Keep Your Teeth Healthy with Regular Scale and Clean in Warrnambool!
Skipping a dental cleaning can have serious consequences now and in the future.
Take care of your dental health!
At Warrnambool Dental, we provide preventive dental services that will help you maintain your oral health and prevent dental problems from happening.
Visit your Warrnambool dentists today!
Call us on (03) 5562 4433 or request your appointment online.
We are located at 454A Raglan Parade, Warrnambool.