Dental Health Tracking Tips from Your Warrnambool Dentist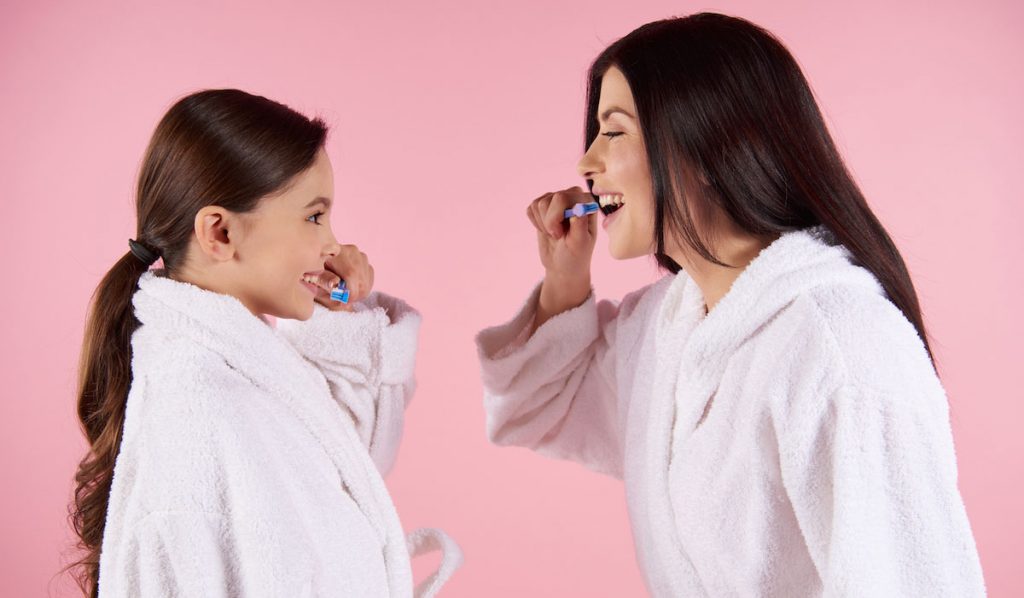 In the first full week of August of every year, the Australian Dental Association declares Dental Health Week.
This year, Dental Health Week will be from the 5th to 11th. This year's topic has to do with how to keep up on your good oral hygiene habits.
The theme is, "How's Your Oral Health Tracking?" a topic Warrnambool Dental is quite interested in. In this article, we will discuss dental health tracking tips in Warrnambool.
We live in a world that won't slow down just because we need more time. Most of us juggle our schedules daily.
One result of this can be that dental care gets put off in favour of other, more pressing activities. It seems like it is safe to defer, and we lose track of it.
But one of the ironies of tracking dental care is that tracking can be most difficult for those among us who seem to have the most time – children, the retired, and the elderly.
While they do have the time, for various reasons they sometimes have trouble getting on track or staying there.
So, this Dental Health Week, your friends at Warrnambool Dental are going to introduce you to ways to make sure the dental health of seniors and children gets on track and stays there, and how you might help!
Dental Health Week and children
Children have lots of time and energy, but they are often unfocused, and they don't know what they should do unless we teach it to them.
Dental Health Week is a great time to introduce your children to the importance of dental health.
Or take advantage of the ADA's Dental Health Week website to download any of the colourful, printable posters aimed at educating children. Topics include overall dental health and the dangers of sugary drinks.
The website also contains helpful dental health tracking tips for parents, including:
Begin oral hygiene early. Brushing can begin on the baby's gums.
Spit out toothpaste, do not rinse out the mouth with water.
Don't use too much toothpaste. A dab is all you need.
Make brushing fun! Use songs or smartphones to liven brushing up.
Visit the dentist when a tooth shows up or by the first birthday.
Use positive reinforcement during dental appointments.
 One age-clue your child can begin brushing alone is whether they have their 'pen licence' for writing with a pen at school.
Teach your children good oral habits by demonstrating them yourself. Actively track the development of your child's oral hygiene habits to make sure they are effective and complete.
One way to accomplish this is to track their oral hygiene with a chart, stars, or on a calendar and reward them they do well.
Dental Health Week and Older Patients
Unlike children, seniors usually know what they should do, but sometimes, it is difficult for them to accomplish it.
Consequently, small oral problems can quickly escalate to general threats. This is why tracking oral hygiene practices and dental health is so important for the golden generation.
If someone older loses control of their oral hygiene and dental health, problems can begin that eventually spiral out of control.
Basically, any issue that might affect a younger person is more dangerous, and new issues may arise.
For instance, oral cancer rates rise as we age, so skipped dental check-ups, even for toothless patients, become even more dangerous.
Here are some "gateway" problems:
Darkened teeth
Dry mouth
Diminished sense of taste
Tooth loss
Uneven jawbone/teeth
Oral lesions
The increased threat is due to difficulties with 'regular' hygiene and memory. Even patients who are dedicated to brushing, flossing, and regular dental visits can encounter problems.
Reduced dexterity can make brushing and flossing more difficult and less effective. Loss of dental insurance or regular wages can increase the relative cost of dental treatment.
Inability to drive or get transportation can lead to missed dental appointments. Finally, a wide range of memory problems can affect dental health from simple things like daily brushing to more dramatic things like getting to the dental office for check-ups and treatment. In the worst-case scenario, multiples issues can be at play.
Both because of the threat of dental issues and the threat that oral hygiene might be skipped or missed, loved ones or carers may need to take up the tracking burden.
Welcome to Warrnambool Dental
Warrnambool Dental is a full-care dentistry specialist serving the entire Southwest Victoria region. We represent the highest calibre of dental treatment in Australia. We offer our patients affordable and professional service in a comfortable, family-friendly environment.
Warrnambool Dental welcomes patients of all ages from the young to the old. We provide outstanding service based on your specific dental condition, expectations, and desires.
We are your number one choice for dental health treatment, cosmetic services, dental restorations, and preventative expertise. Every visit to Warrnambool Dental helps ensure long-lasting oral health and keeps you smiling for many years to come.
We offer extended hours on weekdays (until 7:30) and Saturday hours from 8:30 AM – 4:00 PM.
Child Dental Benefits Schedule
Bulk Bill for children who are eligible for CHILD DENTAL BENEFITS SCHEDULE
Up to $1,000 worth of dental treatments over two years
For more dental health tracking tips in Warrnambool, call us on (03) 5562 4433 or request your appointment online.