Dental Tips: Over-the-Counter vs Professional Teeth Whitening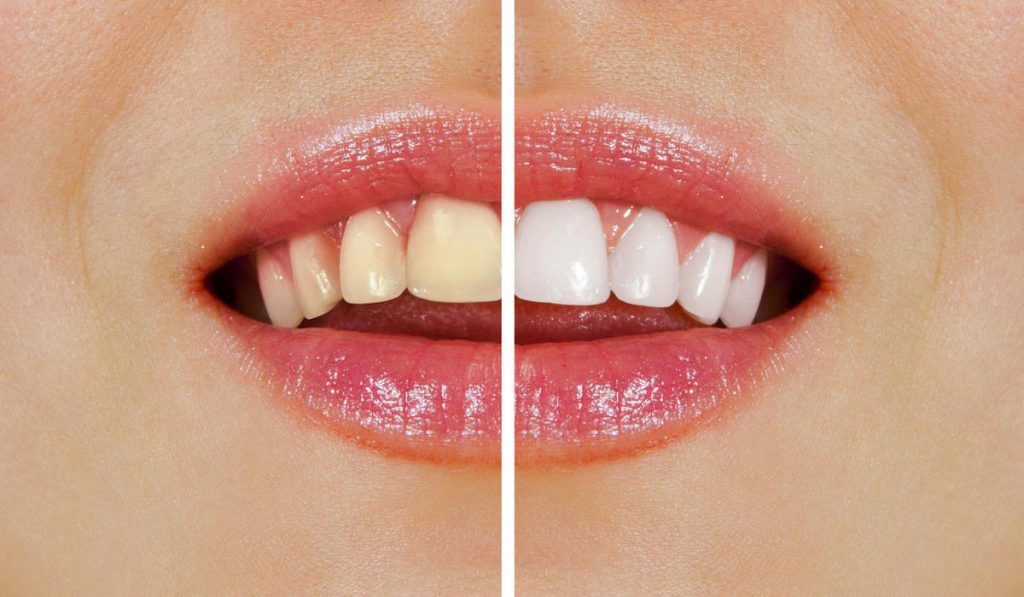 Do you want to make the best possible first impression?
Do you want to impress at a job interview?
Or do you just want to feel confident when you smile?
If you're in search of a safe and worry-free way to improve your smile and looks, whitening treatment may be just the thing for you.
Science points out that teeth whitening can improve your life in many ways.
A study published in Psychology and Aging (Manuel C. Voelkle of the Max Planck Institute for Human Development in Berlin) showed that when people guess ages, they usually suppose that smiling faces are younger than faces that have angry or neutral expressions.
Other studies have shown that a great smile can improve social life, wages, and even your love life.
Over-the-Counter vs Professional Teeth Whitening
Teeth whitening's availability and popularity had been steadily increasing – with whitening vaulting up the list of most commonly performed cosmetic treatments.
But if you've been looking into whitening your teeth, you may have noticed that many pharmacies and grocery stores offer relatively inexpensive over-the-counter whitening kits.
And it may seem that this is an easier way to whiten your teeth; without the hassle of visiting the dentist.
At Warrnambool Dental, however, we feel that the best, quickest, safest, and most efficient way to whiten your teeth is to use our professional whitening services.
While OTC whitening can help your smile, professional whitening is simply a better choice.
Over-the-Counter vs Professional Teeth Whitening – let's take a look at your options, and which seems to be best!
The Advantages of Professional Whitening
Here are a few hints as to why professional whitening is the way to go:
Whitening is the most straightforward anti-aging procedure available – and it requires no needles or surgery
We associate white teeth with beauty and youth, partly because we look younger when we smile. Simply whitening your teeth can make you look more youthful in as little as one visit.
Whitening confers confidence and self-esteem
First impressions are all-important, and smiles are often the first thing people notice.
Whitening removes stains and brightens your smile, giving you more self-confidence and automatically making others perceive you better.
Having your whitening performed by a professional at Warrnambool Dental is not only the safest approach but more effective than using an OTC whitening product.
Whitening is the most conservative treatment for whitening teeth
Unlike veneers and crowns, destruction of natural teeth is not needed.
Whitening is easy to maintain
Once your teeth are the shade you want, you merely need to do whitening upkeep to keep them there.
Professional whitening is fast and safe
Your teeth can be whitened in as little as one hour, and at-home professional whitening only takes a few weeks.
Issues with Over-the-Counter Whitening
Burning/damage
When you receive whitening from a trained professional, your gums are protected. With OTC whitening, an improper application can lead to damage to the gums and soft tissues of the mouth.
OTC bleaching gels can cause mouth infections, blistering and burns to gums, damage to nerves and tooth enamel, and gum-shrinking.
Tooth damage
A study in the British Dental Journal found that active ingredients found in three over-the-counter products, could, in the presence of an acid, 'significantly reduce the hardness of the teeth and increase the likeliness for future surface abrasions of the teeth.'
Inefficient
Perhaps the biggest problem with OTC whiteners is that they are not as effective as professional whitening. They are not professional-level bleaches, and professionals are not applying them.
What does Warrnambool Dental offer?
In-office teeth whitening
Teeth whitening offered at Warrnambool Dental can turn your teeth multiple shades brighter in only one visit.
Our solutions to your teeth whitening needs that include a specialised bleach coating, and ZOOM whitening, or light-accelerated whitening.
At-home professional teeth whitening
Offers the convenience of OTC solutions with the safety and efficacy of your Warrnambool dentist. We provide a customised bleaching tray for teeth whitening treatment.
OTC teeth whitening products can leave your gums and soft tissue exposed to too much bleaching gel, causing irritation and damage.
At Warrnambool Dental, we give you personalised dental trays and all the materials and instruction needed for you to whiten your teeth at home.
Normally, you wear your dental trays or 1-2 yours, once or twice a day; Simple, safe, and at your control!
Cosmetic Teeth Whitening at Warrnambool Dental
Welcome to Warrnambool Dental
Warrnambool Dental is a full-care dental office serving the Southwest Victoria region. We offer the highest calibre of dental treatment in Australia.
Our patients receive affordable and professional service in a comfortable, family-friendly environment.
Warrnambool Dental welcomes patients of all ages from the young to the old. We provide outstanding service based on your specific dental condition, expectations, and desires.
We are your number one choice for dental health treatment, dental restorations, cosmetic services, and preventative expertise.
Each visit to Warrnambool Dental helps build long-lasting oral health and keeps you smiling for many years to come.
We offer extended hours on weekdays (until 7:30) and Saturday hours from 8:30 AM – 4:00 PM.
Call us on (03) 5562 4433 or request your appointment online.
We are located at 454A Raglan Parade in Warrnambool.