Father's Day Dental Tips from Warrnambool Dental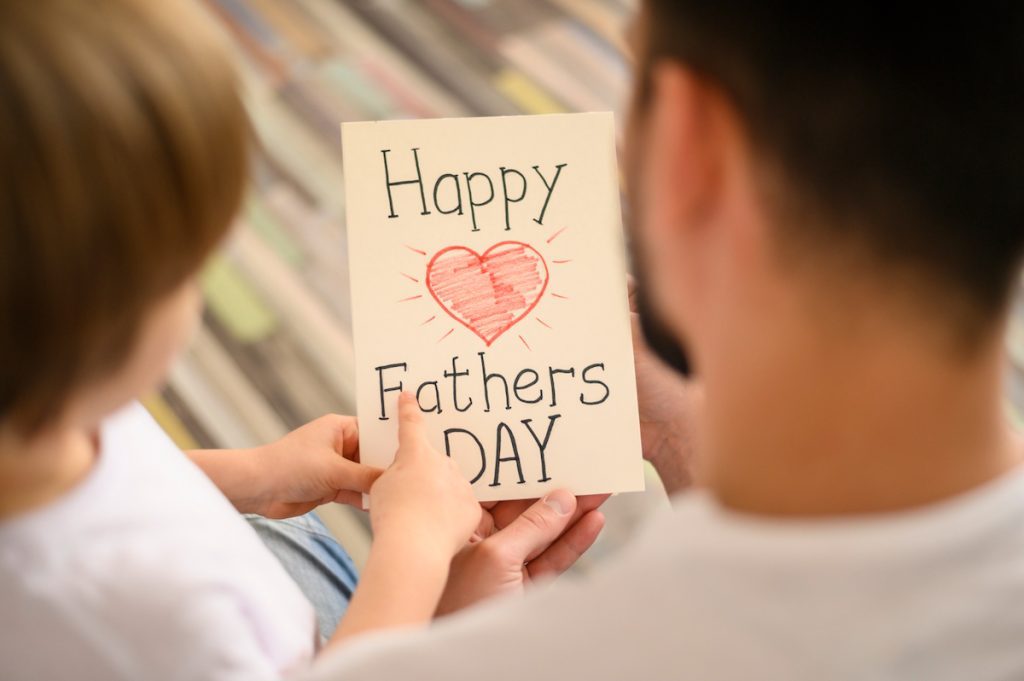 Our Warrnambool Dental team sends you well wishes on this upcoming Father's Day celebration.
Happy Father's Day!
To all of the Dads out there in the Warrnambool area, we made a list of our tips to help maintain good oral and overall health.
#1 Get an Oral Cancer Screening
When you catch it early, oral cancer is much easier for your Warrnambool dentist to treat. Yet most people receive a diagnosis when their condition is too advanced to treat effectively.
#2 Schedule a Dental Cleaning & Exam
Postponing dental care is not good for your oral and overall health.
During a dental exam, your Warrnambool dentist will clean your teeth and check for cavities and gum disease. The dental exam includes evaluating your risk of developing oral problems and checking your face, neck and mouth for abnormalities.
#3 Wear a Sports Mouthguard
Wearing a sports mouthguard is the best way to protect his teeth during several different forms of recreation. Losing teeth is may be costly replacing missing ones is more expensive!
#4 Maintain Good Daily Oral Hygiene
Brush your teeth at least two times a day (morning and before bedtime) and floss at least once a day. These activities remove plaque, which if not removed, combines with sugars to form acids that lead to tooth decay.
These can all go a long way towards keeping your Dad's teeth healthy and help decrease any unexpected trips to the dentist.
Dad Deserves the Best
Father's Day is the best time to show our love and appreciation to the Dads in our lives.
Telling them that we want them around for a long time and encouraging them to take care of themselves may also be the one gift they would treasure the most.
Full Care in Warrnambool
Warrnambool Dental offers the highest calibre dental treatment in Australia. Our patients receive affordable and professional service in a comfortable, family-friendly environment.
Warrnambool Dental welcomes patients of all kinds, including pregnant or nursing women.
We provide outstanding service based on your specific dental condition, desires and expectations. We are your number-one choice for dental health treatment, dental restorations, cosmetic services, and preventative expertise.
Every visit to Warrnambool Dental helps ensure long-lasting oral health and keeps you smiling for many years to come.
Same-Day Dental Emergency Appointment Available in Warrnambool
If it's been a while since they've been in for a dental examination or professional teeth cleaning, please guide them in the right direction to book an appointment online or call us at (03) 5562 4433 or request your appointment online.
We are your family-friendly dentist located at 454A Raglan Parade, Warrnambool.